Here is a list of fun things to do in Johannesburg for under R200! Jozi's got it all – the energy, the friendliest people, the freshest ideas and the high-octane lifestyle that attracts people from all over the world. We want to help you make this your year to explore Joburg with exciting activities that are surprisingly easy on the pocket.
1. Visit the Locrate Market in Soweto
Entrance is free!
The self-described lifestyle market "to break all markets", the Locrate Market has "mother trucker" food trucks, live music, poetry readings, bike tours, craft beer and singular designer apparel. Held on the first Sunday of every month (Feb – Nov) from 10am – 5pm, its founders' vision is to empower entrepreneurs and create indelible experiences.
2. Reflect at the Nelson Mandela Centre of Memory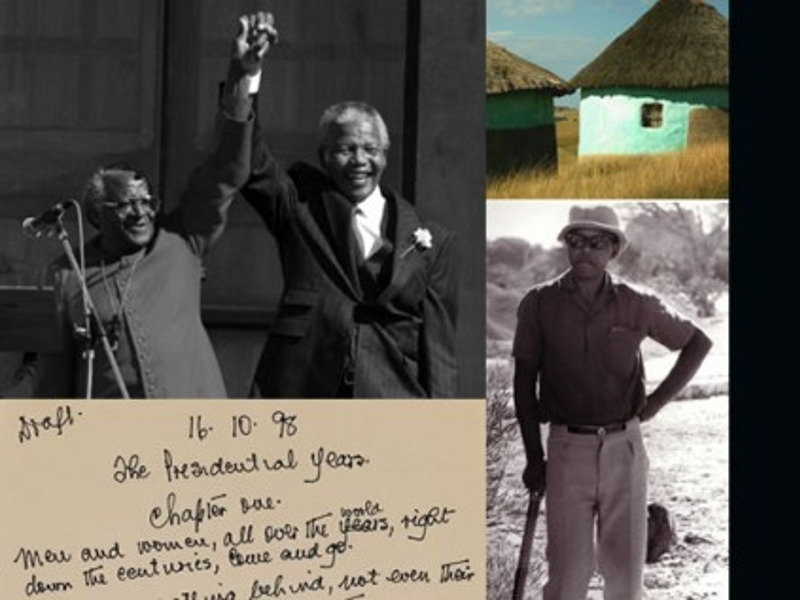 Cost: Free. Donations are welcome.
The Centre of Memory can be found at the Nelson Mandela Foundation, a non-profit organisation started by Madiba in 1999. Visit the current exhibition which focuses on photography during the State of Emergency. Submit a booking request via the website to visit the centre. You can visit the Nelson Mandela Centre of Memory on Mondays to Fridays between 9am to 4pm.
3. Grab a drink at the Living Room rooftop bar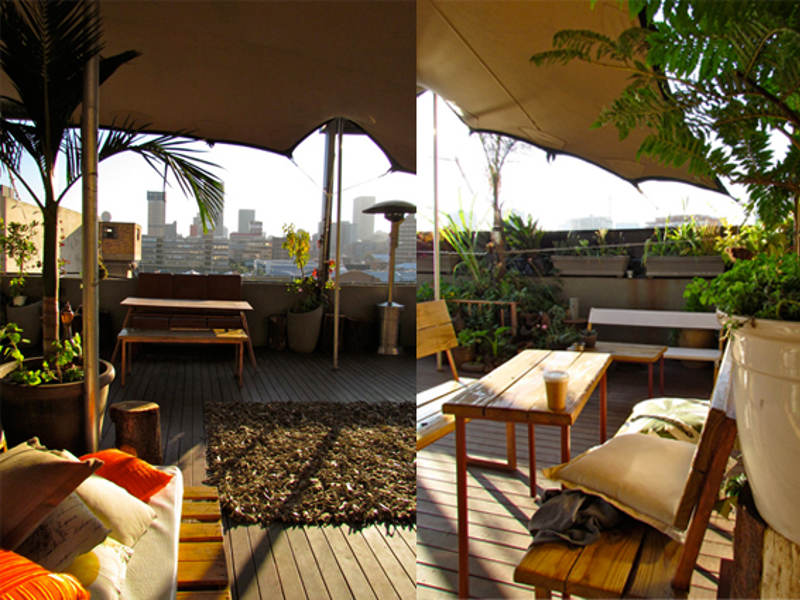 Entrance is free when there are no events. You'll need to purchase tickets for events held at The Living Room (prices vary).
The Living Room is a rooftop oasis made up of ever-changing vertical gardens. The delicious smoothies are highly recommended. Swing in a hammock and sip a drink, surrounded by greenery and a spectacular view.
4. Slam dunk with Bounce
Cost: Sessions start at R110 per person. Student and family discounts are available.
Bounce your heart out on 50 interconnected trampolines, do epic slam dunks, flips and serious kicks or enjoy a game of trampoline dodgeball with your mates. One of the most epic things to do in Johannesburg, there are also junior jumping designated areas for kids under six years old and grip socks to keep everyone safe.
5. Rediscover your city with Mainstreet Walks
Cost: Bike rental is R50 per hour
Feel the pulse of the city, and explore its arteries. With many of Johannesburg's heritage sites and the city's cultural melting pot on these tours, you're in for some amazing fun. Book your tour online.
You might also like: Interactive Bike Tours around Johannesburg 
6. Visit the James Hall Museum of Transport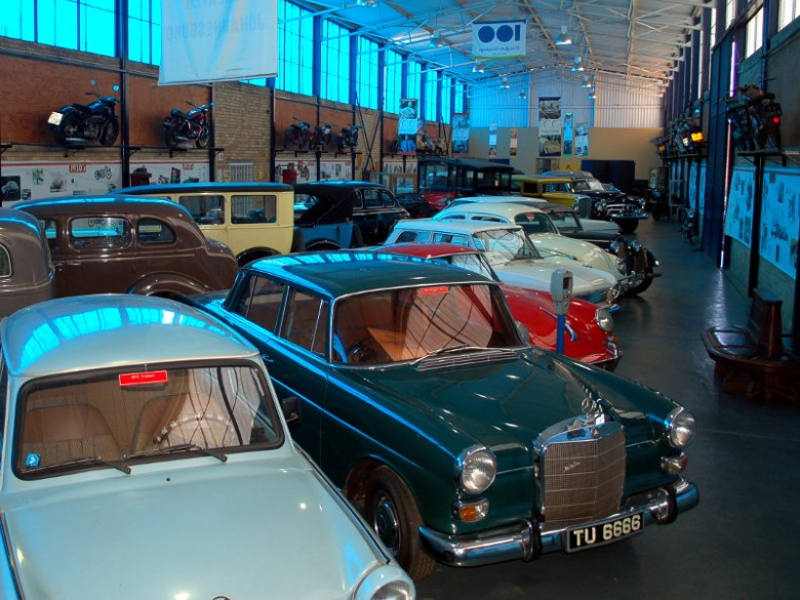 Cost: Free. Donations to keep the museum running are appreciated.
Steam locomotives, penny farthings and ox-wagons will keep kids intrigued for hours. These exciting vehicles can be seen at the James Hall Museum of Transport in Johannesburg. This incredible establishment is the largest and most comprehensive museum of land and transport in South Africa.
7. Shop at the Oriental Plaza
Entrance is free.
This is one of those "must" things to do in Johannesburg. Founded in the mid-1970s, Oriental Plaza is a great thing to do in Johannesburg, to embrace the city's diverse cultures. The best bargains can be found at this indoor bazaar. 360 Shops offer everything from clothes to rugs, spices, linen, jewellery and appliances. Don't be shy to try out your bargaining skills. Oriental Plaza is open 9am – 5pm Mondays to Fridays, and 9am – 3pm on Saturdays.
8. Ride a paddle boat on Zoo Lake
Cost: R95 per person
Take some seeds along and have a lovely afternoon out at Zoo Lake feeding the ducks and geese. Here, you can rent out a rowboat which fits up to six people and have a great time paddling about! The boat club is open from 9:30am to 5pm from Tuesday to Sunday. You can also go bowling at the bowling green or have a picnic in the park.
9. Kitchener's Comedy Night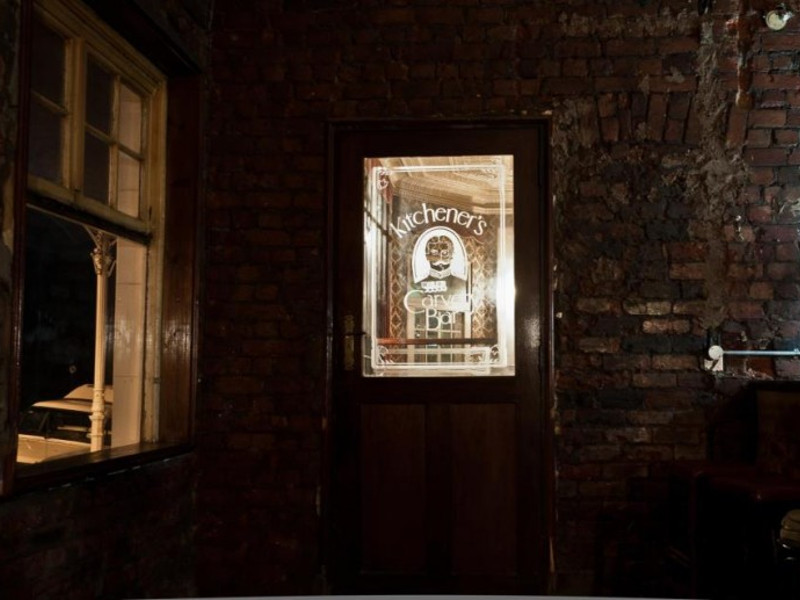 Cost: Cover charges apply after 7pm Wednesday – Saturday.
Kitchener's at the Milner Hotel in downtown Jozi is an institution. It's over 100 years old and Joburg's second-oldest pub. Enjoy up-and-coming comedians strutting their stuff at Kitchener's comedy night. Check their Facebook page for upcoming events.
10. Catch a thought-provoking flick at the Bioscope Independent Cinema
Cost: Movie tickets start from R80.
Located in downtown Johannesburg, this innovative and independent cinema takes you back to when the word "bioscope" was the norm. This important cultural space aims to provide a platform for diverse content on screen. The Bioscope is a fun and educative space to get your movie fix. Don't miss out on their fabulous pizza deal combo. Look out for their amazing rooftop cinema events.
11. Eureka at Science Bono Discovery Centre
Cost: Adults R60, children R40.
Winner of numerous travel and education awards, the Science Bono Discovery Centre will capture your kids' imagination and ignite a life-long love for science. Housed in a repurposed power station, find it on the corner of Miriam Makeba and President streets, Newtown, Johannesburg. It is close to other Newtown attractions such as the Market Theatre and World of Beer. Open seven days a week.
12. Neighbourgoods Market
Cost: That's up to you!
This legendary Saturday market has the goods to keep you coming back for more. The Neighbourgoods Market is famous for its array of locally sourced food, live music such as Majozi and a super fun atmosphere. It is the place to be on Saturdays for brunch and mimosas.
13. Find nature within the city at Melville Koppies Reserve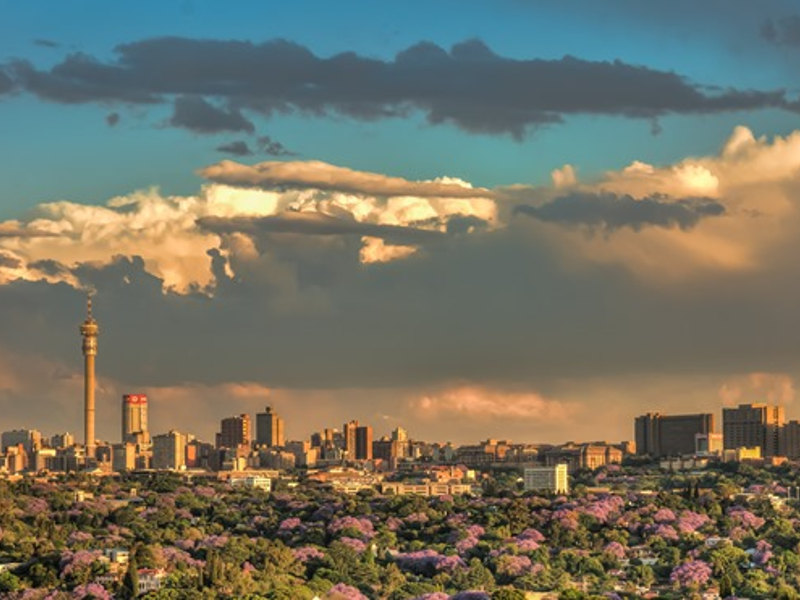 Cost: R80 per adult in the controlled access hiking area.
This nature reserve and heritage site are found in the heart of Joburg. It provides a great vantage point to see how the three-million-year-old ridges that made up the Johannesburg landscape, before the advent of the gold rush. The central area is the safest for hikes as it has controlled access. You can join a hike or guided tour every Sunday at Melville Koppies Central. No booking required. Find out more on the Melville Koppies Nature Reserve website for routes and walking times.
14. Rosebank Rooftop Market
Entry is free!
Joburg is a flourishing city of rooftops and trees (an estimated 10 million). This Sunday market is a fun family affair on the roof of Rosebank Mall.
15. Coffee tasting at Bean There Coffee Company
Cost: Cupping mornings cost R220 per person.
Located in the trendy 44 Stanley area, Bean There Coffee Company is a great space to grab a coffee on the go or for a casual get-together with a friend. It is the first roaster of Certified Fairtrade in South Africa. Join them for coffee cupping mornings to learn about the process of coffee roasting, from crop to cup, and enjoy a well-paired coffee tasting.
16. Get your adrenaline fix at the Orlando Towers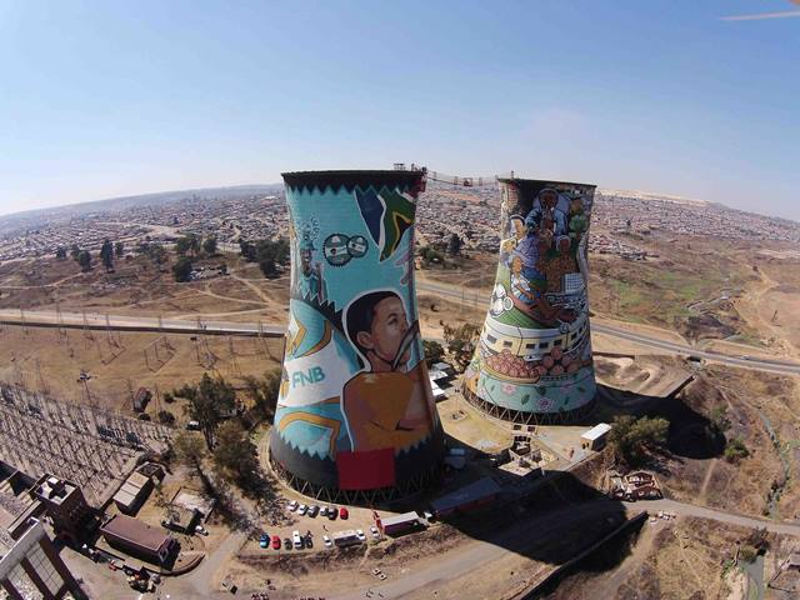 Cost: From R80 per person
This is the site of the world's first bungee jump between two cooling towers. A variety of adrenaline junkie activities are available with the most affordable being the 25-metre rock climbing course and the group paintball available at the bottom of the western cooling tower. If you're keen to spend a bit more and you're feeling up to the challenge, the bungee jump costs R630 per person.
17. High tea at Lindfield Victorian House Museum
Cost: R150 for a tour with tea and scones afterwards.
Step back in time to the Victorian era at Lindfield House and indulge in a traditional high tea. The historic spaces at Lindfield House make for the perfect space for a journey through days gone by. You'll need to book at least one week in advance.
18. Zorb around in a giant inflatable ball at Jozi X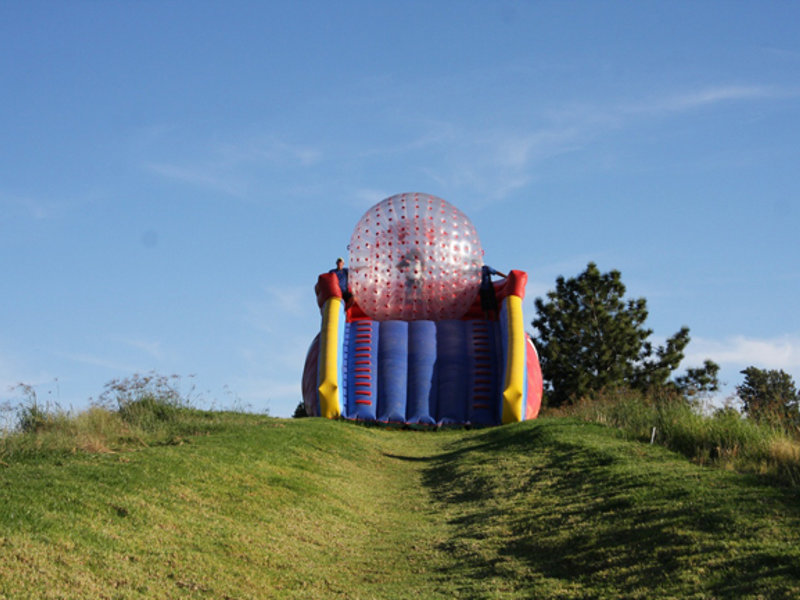 Cost: R150 per person 
Jozi X has the longest Zorb ride in South Africa. Climb into the 3-metre diameter inflatable ball and roll down the 200-metre-long slope. Jozi X also has slacklining to practise your balancing skills and develop core strength, the crazy sport of Bubble Soccer and the Big Air Krush Kushion Jump. This will get you practising serious tricks, flips and rolls on skateboards, BMX bikes and snowboards. Call ahead during the week to book a session. Find more info here.
19. Visit the largest flower market in the southern hemisphere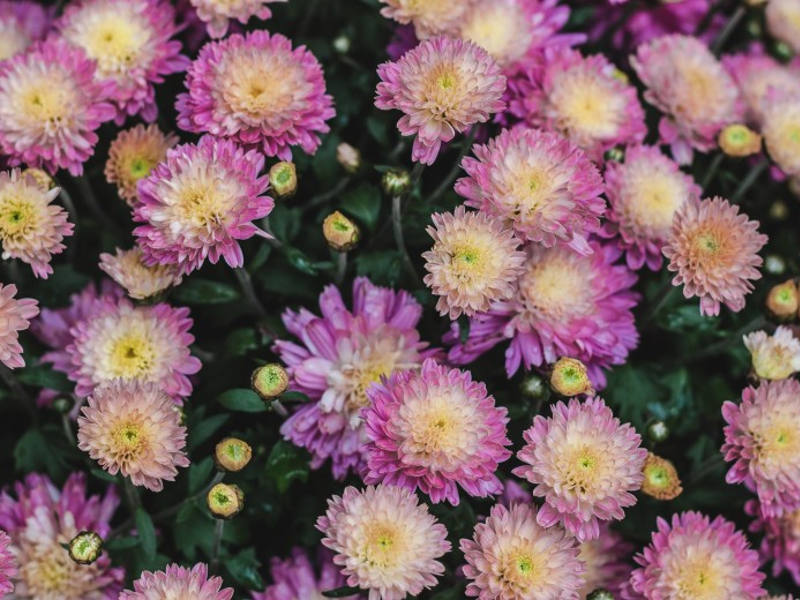 Cost: Free!
The 50,000-square-metre specialised flower warehouse, the Multiflora flower market, sees one million flower stems pass through its doors in just three to four hours! Private shoppers are welcome to browse through the largest flower market in the southern hemisphere.
20. Catch a perfomrance at The Market Theatre
Cost: Ticket prices vary, average R150 pp
The Market Theatre was an integral part of the struggle and continues to produce strong, forward-thinking performances. The superb standard of theatre continues with cutting-edge performances on offer and is a wonderful, thought-provoking outing with friends or a partner.
21. See Verreaux's Eagles at the Walter Sisulu Botanical Gardens waterfall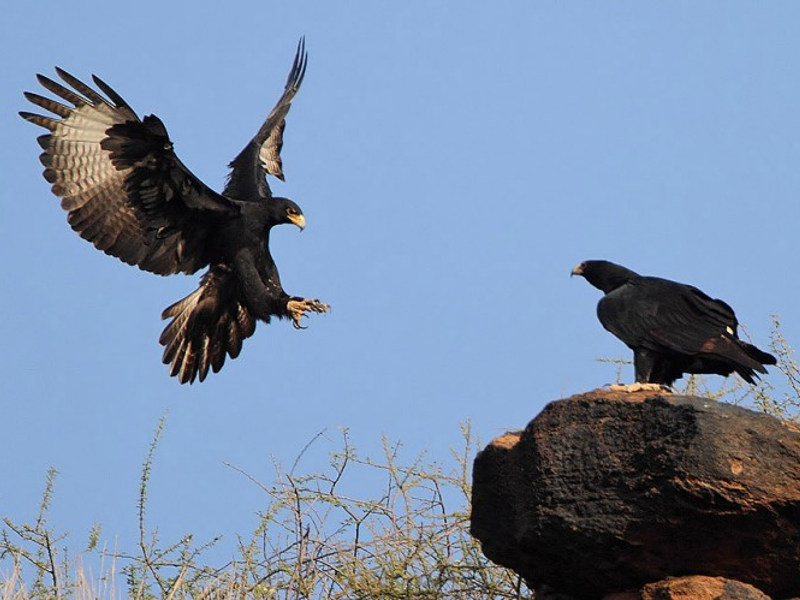 Cost: Adults R85, children R25
Take a break from Jozi's bustling city and venture into the peaceful cover of the Walter Sisulu National Botanical Gardens, a 30-minute drive from the CBD. If luck is on your side you may spot the nesting pair of Verreaux's (black) eagles in the cliffs by the Witpoortjie Waterfall. Don't miss out on stargazing in early September and October.
22. Wits Origins Centre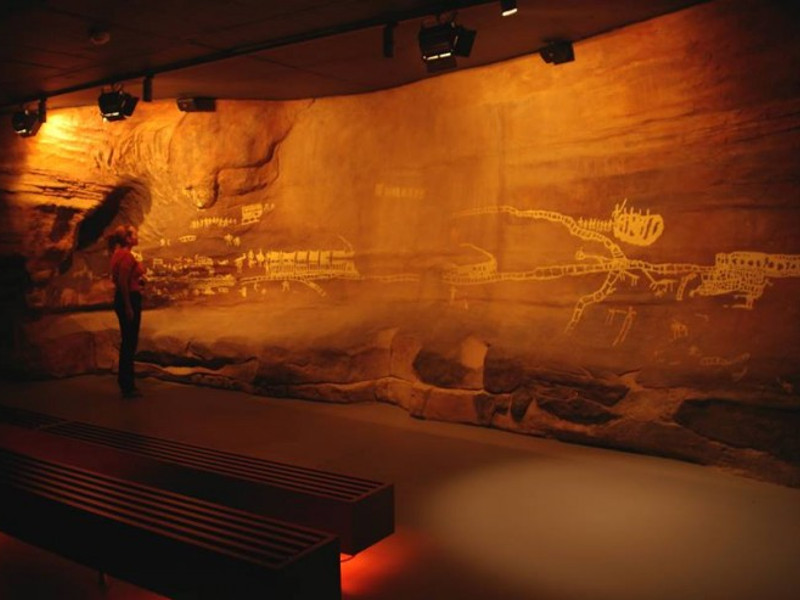 Cost: From R90 per adult, R45 per child
This unique museum is dedicated to celebrating the origins of humankind, including fascinating rock art. You'll find this mindblowing museum on the University of Witwatersrand campus. Go on a journey dating back over 80,000 years with profound information about ancient art and culture. There are audio tours available at the Wits Origins Centre. On occasion, there are public lectures in the evenings. Open weekdays from 9am to 5pm, Saturdays until 4pm.
Good to know: If you are willing to spend a bit more there is a "test your own DNA" tour on offer.
23. Drinks with a view at Sir James van der Merwe's
Climb the steep staircase up to the distinguished bar. The view of Sandton and the decor is exceptional. Sir James van der Merwe forms part of Katy's Palace, the magical event venue which is a sister venue to the famous Emily Moon restaurant in Plettenberg Bay. This fantastic bar has gained world recognition when it was listed on Bloomberg's "35 cocktails to try around the world" in 2017, earning a place on our list of fun things to do in Johannesburg.
Also read: 
---
All information on this blog page was correct at the time of publishing and may change at any time without prior notice. Travelstart will not be held liable for loss or inconvenience resulting from the use of outdated or incorrectly noted information. Please contact the organisation directly for the latest prices and information.