Kuala Lumpur is one of those cities that are so easy to underestimate. Earlier this year, our team was able to set foot in the Malaysian capital twice. But because of time constraints, we left craving more of the city. Even after each trip, we couldn't shake off images of unticked boxes in our heads. So when Tourism Malaysia and Cebu Pacific invited us to tour the city one more time, we didn't hesitate to grab the chance!
As a bustling global city, KL is bursting with both traditional and modern attractions to offer to tourists. Aside from the iconic skyscrapers, the city also has a number of urban parks, vibrant street art spaces, and temples. For the shopaholics, several small markets, big malls, and outlet centers provide discounted items and the latest brands. Hungry? Many restaurants boast an international menu, while night markets are lined with stalls serving authentic Malaysian dishes. You can also use Kuala Lumpur as a base for day trips to nearby destinations such as Putrajaya and Melaka!
If you're KL-bound soon, here are some of the best things to do and places to visit in and around Kuala Lumpur.
---
WHAT'S COVERED IN THIS GUIDE?
Petronas Twin Towers
They say you haven't been to Kuala Lumpur if you haven't stood in the shadows of the Petronas Twin Towers (also known as KLCC Twin Towers), Malaysia's most iconic structures. Completed in 1996 but officially opened to the public in 1999, the towers have become the city's most recognizable attraction.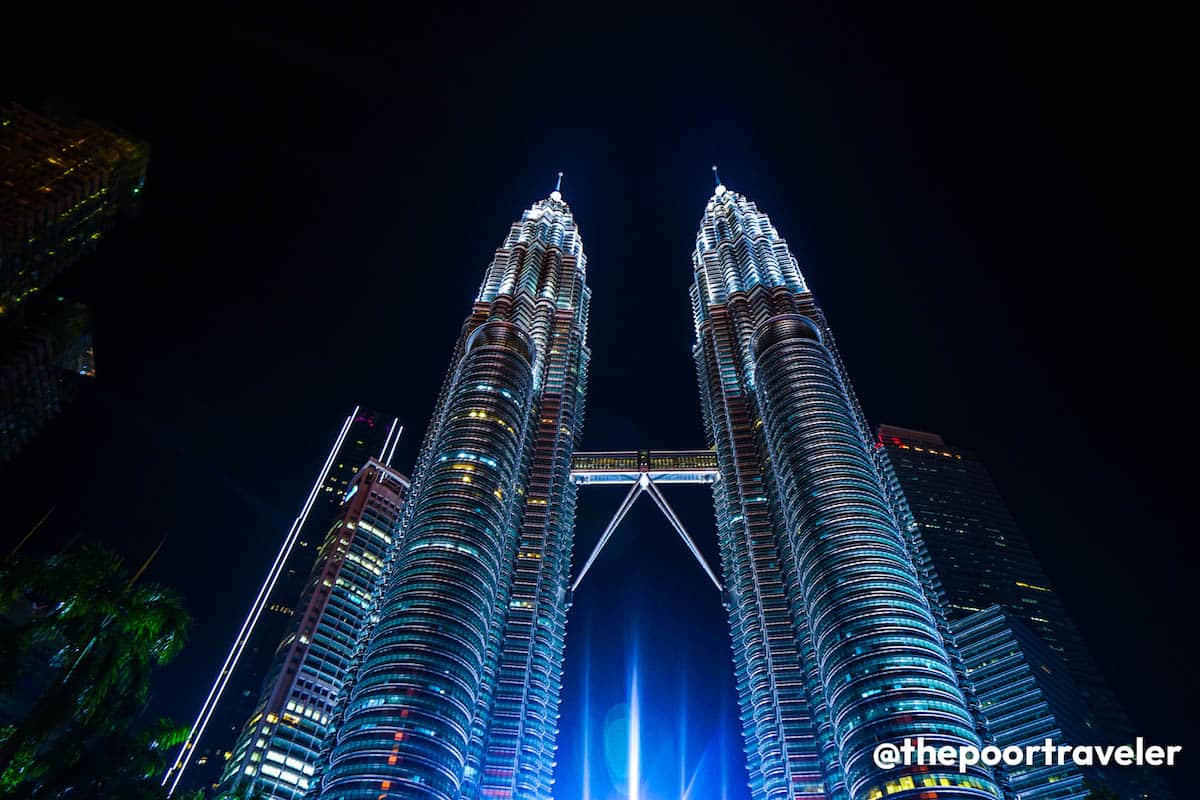 With 88 stories and at a height of almost 452 meters, it currently holds the title of being the world's tallest twin structure. Emphasis on twin because it held the record for the tallest building in the world only until 2004. It was also the tallest in Malaysia until 2021 when Merdeka 118 was officially inaugurated.
The best time to visit the towers is at night when they light up the night sky. The Sky Bridge connects Towers 1 and 2 on the 41st and 42nd floors. If you just want to admire the towers for free, you can view them from the outside. You can see the towers from almost anywhere within the city, but the best are from the nearby fountain/park and from the Saloma Bridge.
If you wish to go to the observation deck, which affords an unparalleled panoramic view of the city, you need to go early to get tickets or book them online because they sell out fast.
Location: Jalan Ampang, Kuala Lumpur, Malaysia
Visiting Hours: Tuesday – Sunday, 10:00 AM – 6:00 PM (last admission is at 5:30 PM); Monday, CLOSED. The schedule might change, so check the official website first before going.
Entrance Fee: Adult, RM 80; Senior, RM 42; Children (3-12 y/o), RM 33; Infant, FREE
Ticket Booth: Concourse Level, Petronas Twin Tower, Lower Ground, Kuala Lumpur City Centre
Nearest Station: KLCC Station
---
Saloma Link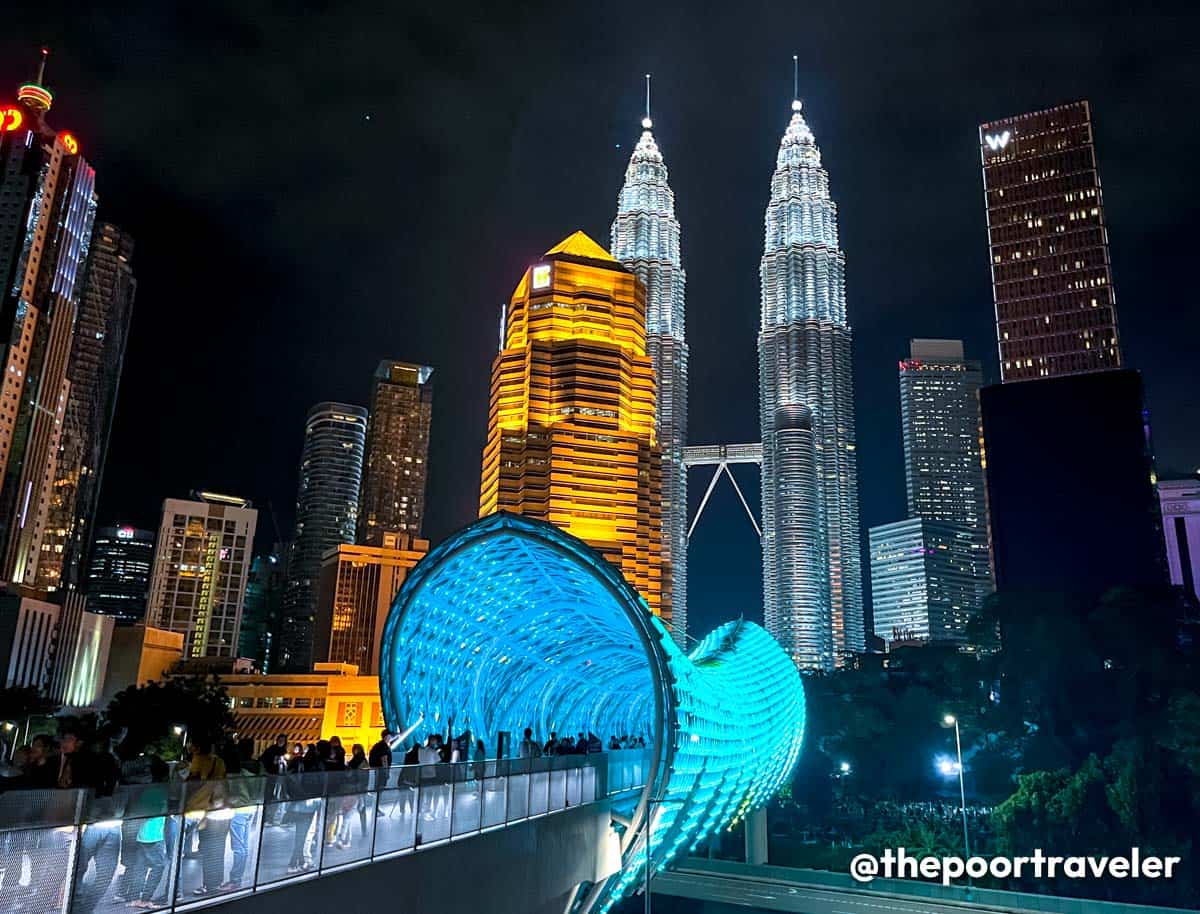 The Saloma Link Bridge is just a five-minute walk northwest of the Petronas Towers. Spanning almost 70 meters and connecting KLCC and Kampung Baru, this bridge crosses Klang River and Ampang-Kuala Lumpur Elevated Highway.
One of the city's newest attractions, the bridge was inaugurated in February 2020, just before the pandemic forced international borders to close. Designed by VERITAS Design Group, the architectural structure is inspired by the betel nut leaf, which is part of the Malay wedding custom.
Expect bigger crowds at night when the bridge is dressed in colorful illuminations, a worthy companion to the Petronas Towers that stand proud in the background. The kaleidoscopic display and the view of the KL skyline mesmerize locals and tourists alike.
It services both pedestrians and cyclists — with ramps on either side and an elevator on the Kampung Baru side. It was named after Malaysian-Singaporean singer Saloma, whose remains were laid to rest at the nearby Jalan Ampang Muslim Cemetery.
Location: Kampung Baru, Kuala Lumpur, Malaysia
Nearest Station: Kampung Baru LRT Station or KLCC LRT Station
---
KL Tower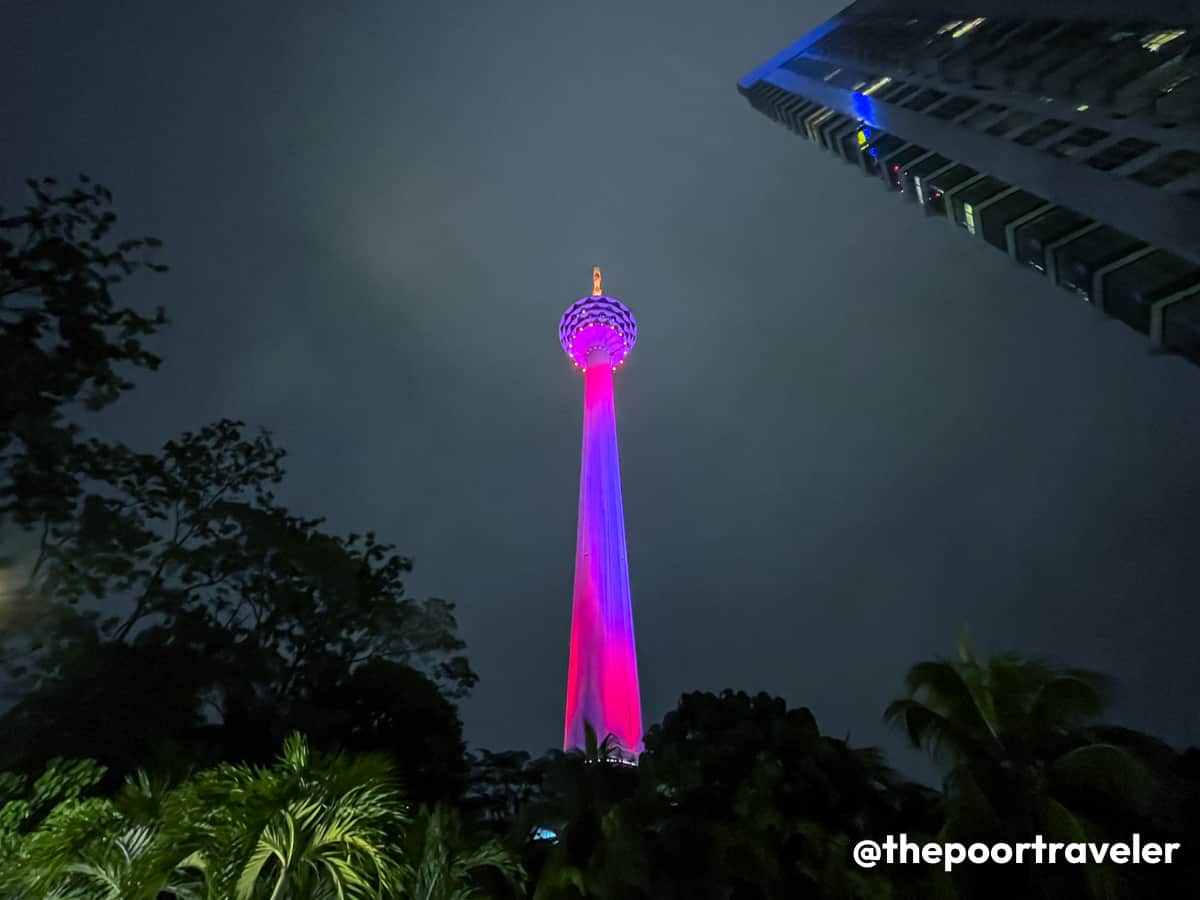 Menara Kuala Lumpur (Kuala Lumpur Tower), popularly called KL Tower, is one of the city's most recognizable landmarks. Shooting up from the ground at the height of 421 meters (including the antenna), this skyscraper is currently the world's seventh tallest telecommunications tower.
The most prominent features are a viewpoint called Sky Deck and and an observation deck called Kuala Lumpur Skyline View @ 276m. Other attractions include Sky Box, Jelutong Tree, Tower Facade Lightings (Illumination), Upside Down House, Sky Café, and a revolving restaurant with a view called Atmosphere 360. The tower also serves as an Islamic lunar observatory.
It was officially opened to the public in 1996 and is still recognized as the city's highest public viewpoint.
Location: 2 Jalan Punchak, Off Jalan P. Ramlee, Kuala Lumpur, Malaysia
Opening Hours: Monday – Sunday, 10:00 AM – 10:00 PM. The schedule might change, so check the updated opening hours first before going.
Entrance Fee: Adult, RM 60; Children (4-12 y/o), RM 40 (Observation Deck) / Adult, RM 110; Children (4-12 y/o), RM 65 (Sky Deck + Sky Box)
Nearest Station: Bukit Nanas Monorail Station or Dang Wangi LRT Station (From there, walk for about 10 minutes following the signage.)
---
Thean Hou Temple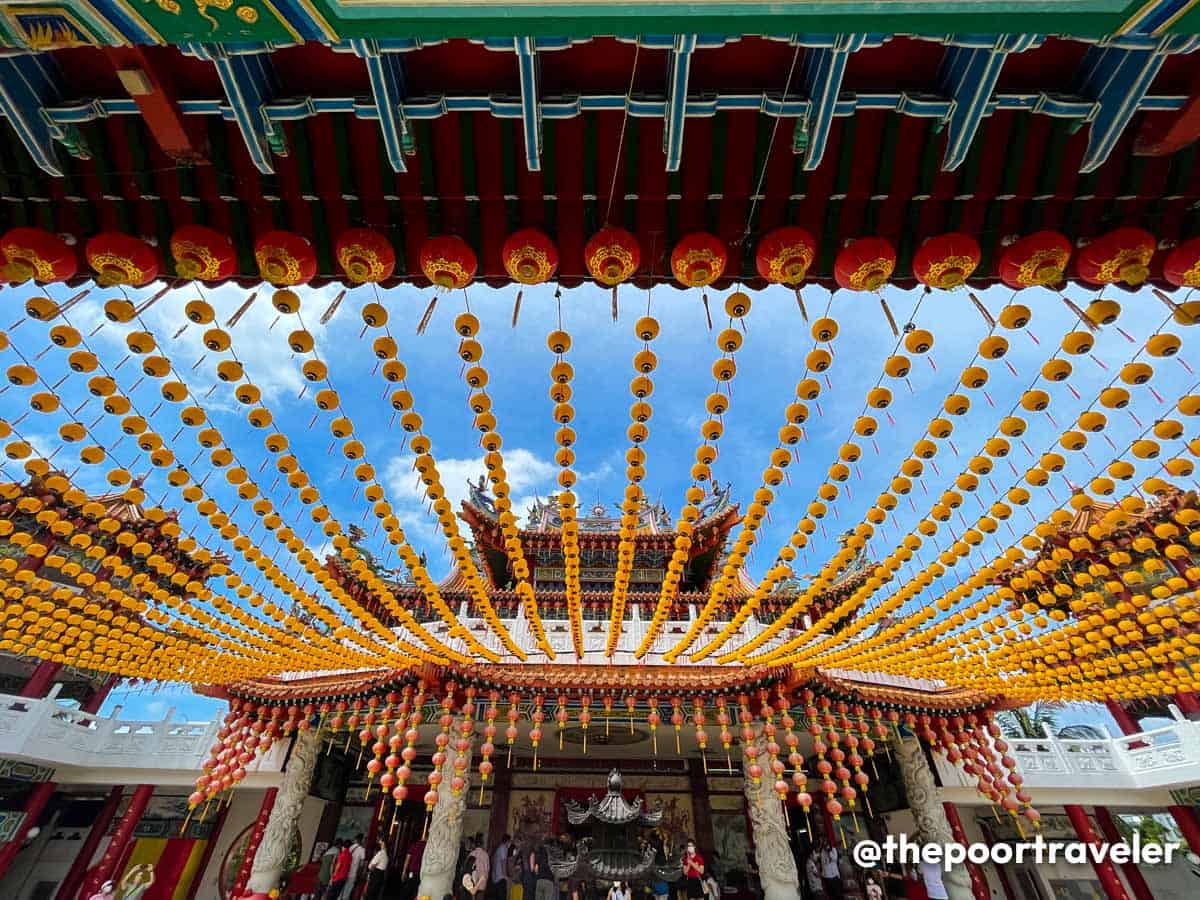 One of the largest temples in Southeast Asia, the Thean Hou Temple was founded by the Chinese settlers from Hainan who dedicated it to the Chinese sea goddess Mazu. The construction was completed in 1987, but it was opened to the public in 1989.
Built atop Robson Heights, it overlooks Jalan Syed Putra and offers a panoramic view of KL's skyscrapers such as the Merdeka PNB 118 and the KL Tower. Covering more than 6,700 square meters, the temple complex's highlight is the intricately designed six-tiered temple featuring a prayer hall with three altars, each dedicated to a deity — Guan Yin on the left, Tian Hou in the middle, and Shui Wei Sheng Niang on the right.
Other features are the bright red pillars, the main gate, the ceiling art, the roofing, the garden, the incense burner, and the Guanyin fountain.
When we visited, a ceremony was being held and there were several couples taking photos around the temple complex. Our guide told us that the Chinese people believe that the number eight (8) is a lucky number, so many couples chose that day (August 28) to marry or complete their marriage registration.
Location: 65, Persiaran Endah, Taman Persiaran Desa, Kuala Lumpur, Malaysia
Opening Hours: Monday – Sunday, 8:00 AM – 10:00 PM (Temple Complex); Monday – Sunday, 8:30 AM – 5:00 PM (Marriage Registration). The schedule might change, so check the updated schedule first before going.
Entrance Fee: FREE
Nearest Station: KL Sentral Station, Bangsar LRT Station, or Mid Valley Station. Note that from any of these stations, the temple is 2-3 kilometers away, so you must walk for about 30 minutes to get there. The most recommended way is to use a ride-hailing app from KL city center, RM 6-12.
---
Muzium Negara (National Museum)
The National Museum displays vast collections, from prehistoric times to the present day, which defined and shaped the nation's history and cultural heritage. It was built on the ground where the former 19th-century Selangor Museum once stood. It was inaugurated in August 1963 and was declared an ancient monument and historical site in April 1996,
The present structure reflects the architecture of the native Malay structures as well as its royal palaces. The three-story museum has four main galleries with exhibits on natural history and ethnology.
Location: Jalan Damansara, Kuala Lumpur, Malaysia
Opening Hours: Monday – Sunday, 9:00 AM – 5:00 PM (last admission is at 4:00 PM). The schedule might change, so check the updated opening hours first before going. NOTE: The museum is closed every 1st Monday of the month, 1st and 2nd day of Eid al-Fitr, and 1st day of Eid al-Adha.
Entrance Fee: Adult, RM 5; Children (6-12 y/o), RM 2; Below 6y/o, FREE
Nearest Station: Muzium Negara MRT Station or KL Sentral Station (There's a pedestrian path leading to the museum from the station.)
---
Istana Negara (National Palace)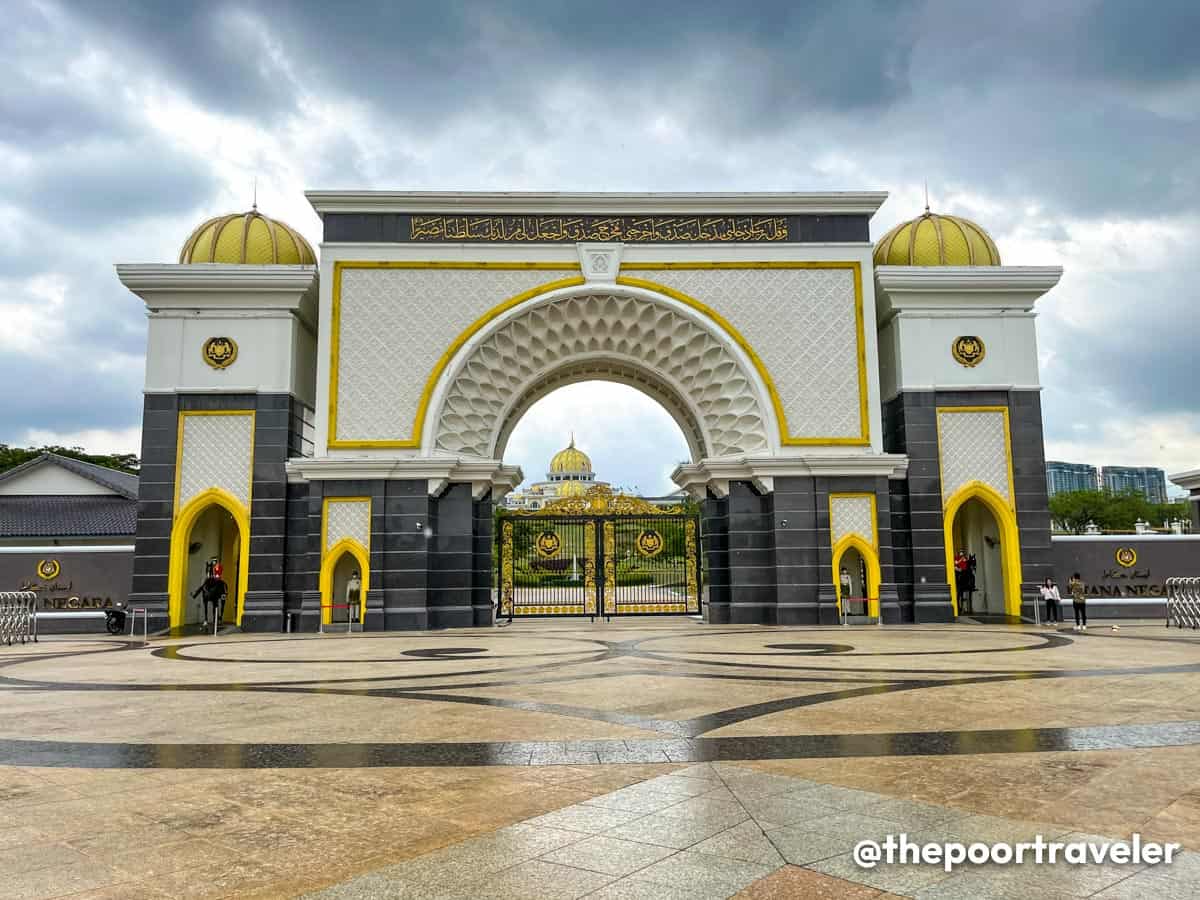 Since its inauguration in November 2011, Istana Negara serves as the new official residence of the King of Malaysia (Yang di-Pertuan Agong). A yellow flag indicates the presence of the king inside the palace.
Nestled northwest of the city center in Bukit Damansara (Segambut District), it encompasses a total land area of almost 98 hectares. The extensive palace features a total of 22 domes. Its interior is divided into three zones — the Royal Component, the Formal Component, and the Administration Component.
The whole palace ground has three main gates namely Pintu 1 (facing Jalan Tuanku Abdul Halim), Pintu 2 (facing Changkat Samantan), and Pintu 3 (facing Jalan Sri Hartamas). If you are planning to see the National Palace, you need to go to Pintu 1. This is also where the Hop On Hop Off Bus stops. Tourists are only allowed to admire the palace and take photos outside the gate.
Location: Bukit Damansara, Kuala Lumpur, Malaysia
Visiting Hours: It's open 24/7 but visiting hours is usually between 8:00 AM and 5:00 PM daily.
Entrance Fee: FREE (Palace Gate/Facade area only)
Nearest Station: KL Sentral Station, Semantan MRT Station, or Muzium Negara MRT Station. However, it's very hard to go there on foot; there's no pedestrian path. The recommended way is to take a cab, TNVS, or join a group city tour.
---
Petaling Street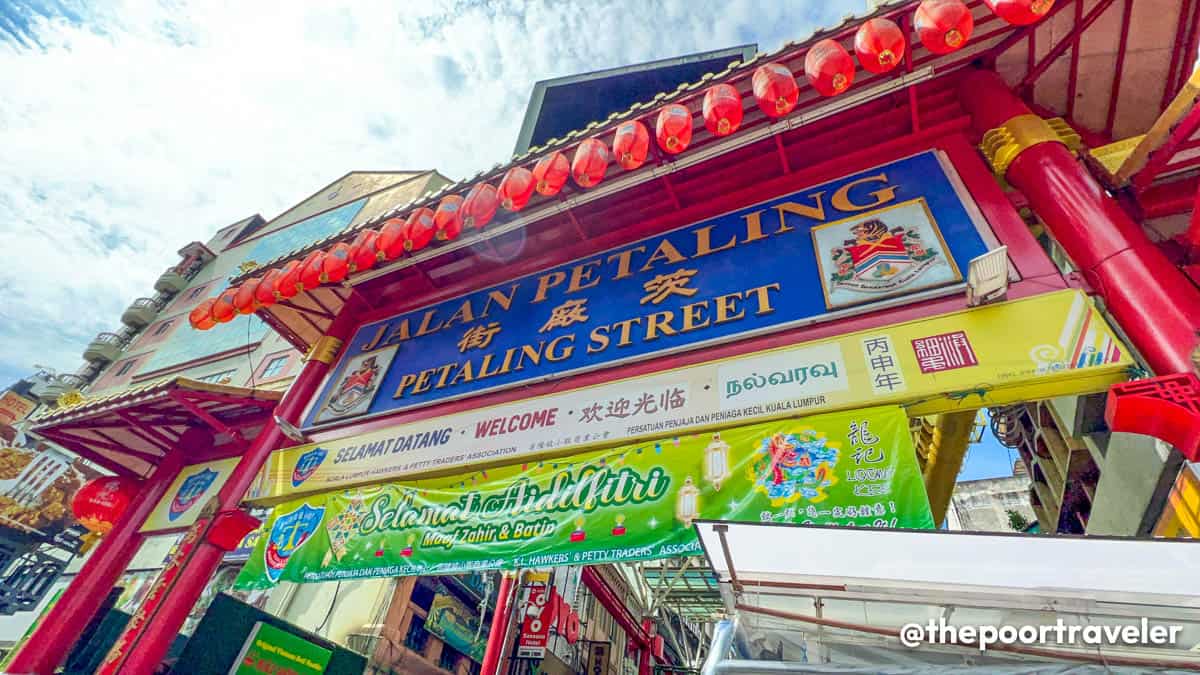 A heritage site, Petaling Street is the heart of Kuala Lumpur's Chinatown district. It stretches for almost 800 meters from Leboh Pasar Besar/Jalan Yap Ah Loy on the northern end to Bulatan Merdeka on the southern end. It is well-known for its large covered market housing mostly Chinese businesses selling a wide range of goods (including counterfeit products), drawing locals and tourists to its bustling shops and dining places.
The most popular spot is the pedestrian shopping strip with a green roof cover (fondly nicknamed the "Green Dragon") and marked by two Chinese arches on either end. It covers a portion of Petaling Street, about 300 meters in length, from Jalan Tun Tan Cheng Lock all the way to Jalan Sultan.
Not too far away are some heritage spots including Guan Di Temple (Taoist) and Sri Maha Mariamman Temple (Hindu).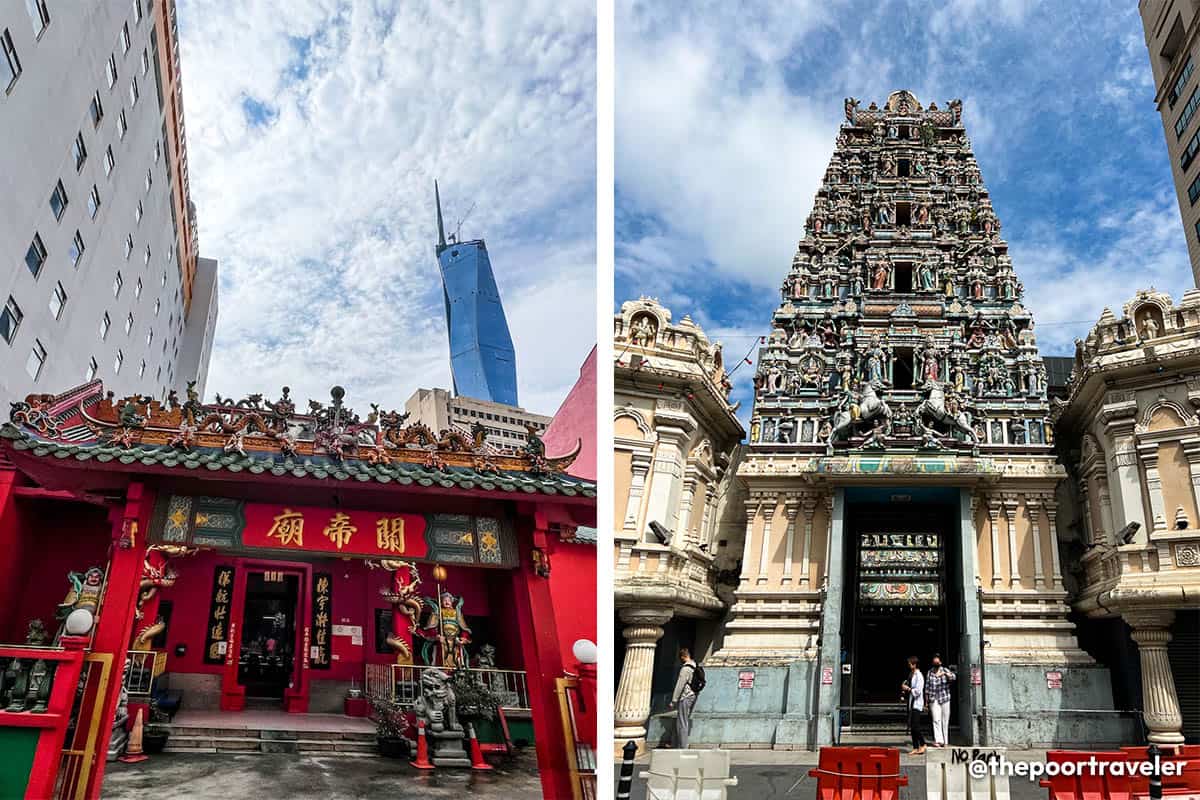 Location: Jalan Petaling, City Centre, Kuala Lumpur, Malaysia
Nearest Station: Pasar Seni MRT/LRT Station
---
Lorong Panggung (Kwai Chai Hong)
From a bleak and forgotten alleyway, Lorong Panggung, also known as Kwai Chai Hong, was transformed into a charming site with colorful street murals and restored shophouses. The once neglected back lane area has become one of the popular picture-worthy tourist attractions in Kuala Lumpur.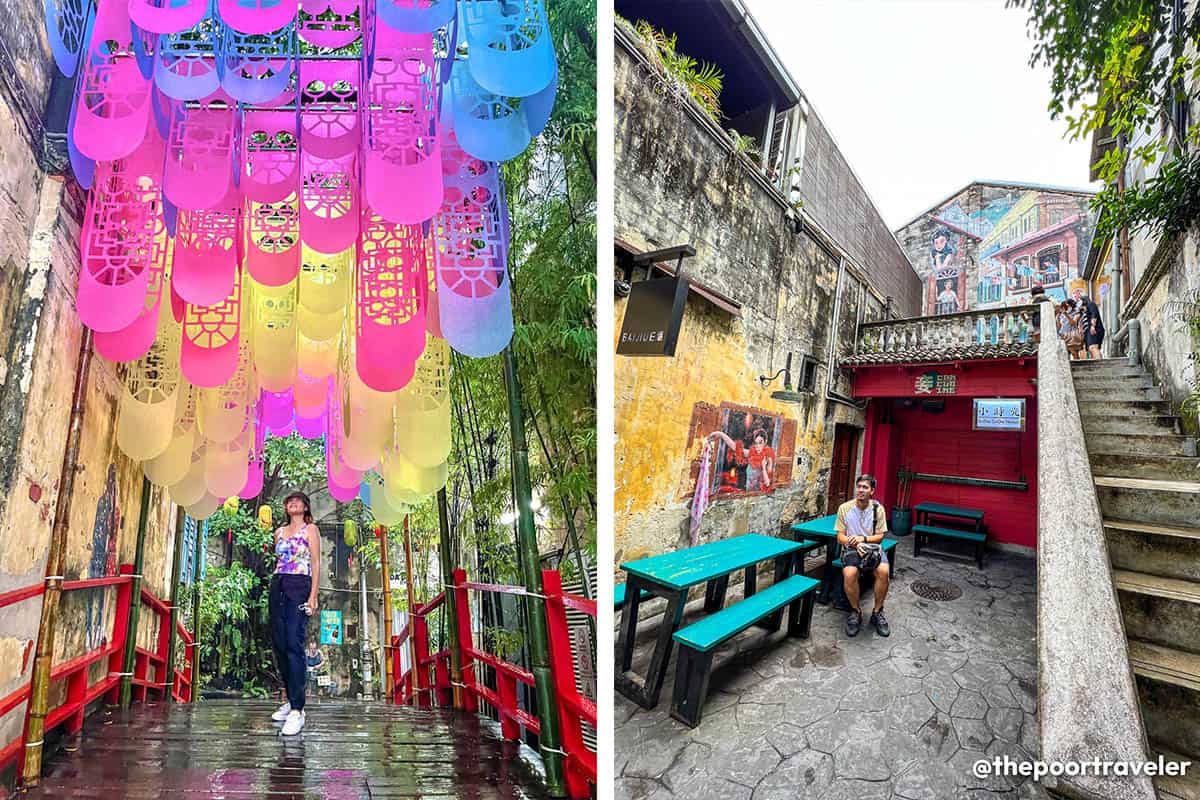 Opened to the public in 2019, this passion project was spearheaded by Bai Chuan Management. It covers the restoration of 10 shophouses — six on Jalan Petaling and four on Lorong Panggung, bringing back the 1960s glory days of KL's Chinatown. The project did not only restore the physical state of the place but also its dignity as a heritage space.
If you get hungry or thirsty, try one of the restaurants and house cafes in the area including:
Bunn Choon Restaurant (since 1893), best known for their egg tarts and other pastries.
Pandan Republic, popular for their Hakka lei cha (pounded tea), pandan gula Melaka cheesecake, and pandan soft serve.
Beryl's Chocolate and Cafe at Lot 18, cafe owned by Malaysia's homegrown chocolate brand which you probably know for its dragées, egg-shaped chocolates with almonds or raisins.
You might even spot an art installation or interactive exhibits.
Location: Lorong Panggung, City Centre, Kuala Lumpur, Malaysia
Nearest Station: Pasar Seni MRT/LRT Station
---
Pasar Seni (Central Market)
Founded in 1888 as a wet market, Pasar Seni (Central Market) eventually became an important landmark for Malaysian culture, recognized by the Malaysian Heritage Society as a Heritage Site. The present structure, which was completed in 1973, follows the Art Deco architectural style.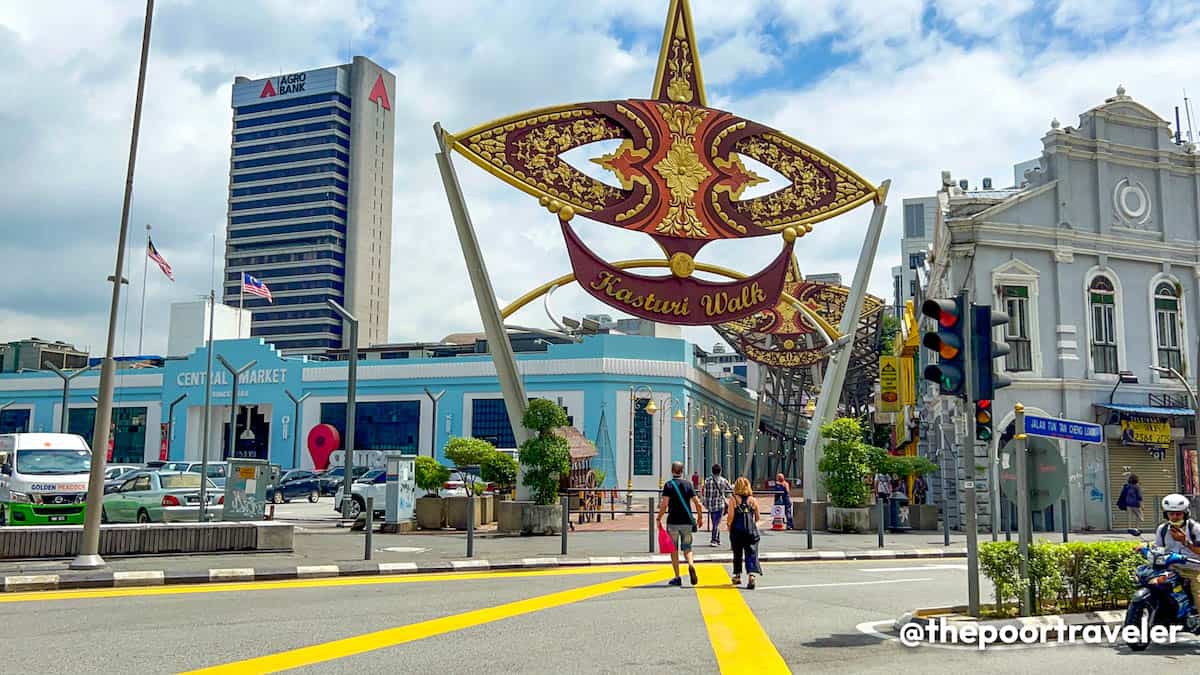 More than 300 shops fill the hallways of the main building and the annex building, as well as the stretch of the pedestrianized covered street called Katsuri Walk (still temporarily closed as of this writing). These shops sell a cacophony of products — souvenirs, handicrafts, collectibles, Malaysian Batik (and other textiles), clothes, and food! The main building's second level houses a food court, offering various dishes and local delicacies.
The Central Market Annexe behind the main building hosts art galleries and shops. An important art space in the city, it showcases and sells works by local artists. You'll also find Illusion 3D Art Museum, Art House Gallery, and the Central Market Art Lane. You can also paint your own Batik design in one of the shops here.
Located on the corner of Jalan Tun Tan Cheng Lock (Foch Avenue) and Jalan Hang Kasturi (Rodger Street), it can be reached in about five minutes from Petaling Street on foot.
Location: Jalan Hang Kasturi/Jalan Tun Tan Cheng Lock, City Centre, Kuala Lumpur, Malaysia
Opening Hours: Monday – Sunday, 10:00 AM – 8:00 PM. The schedule might change, so check the official website first before going.
Nearest Station: Pasar Seni MRT/LRT Station
---
Bukit Bintang Shopping
Welcome to the bustling commercial and entertainment district of Kuala Lumpur!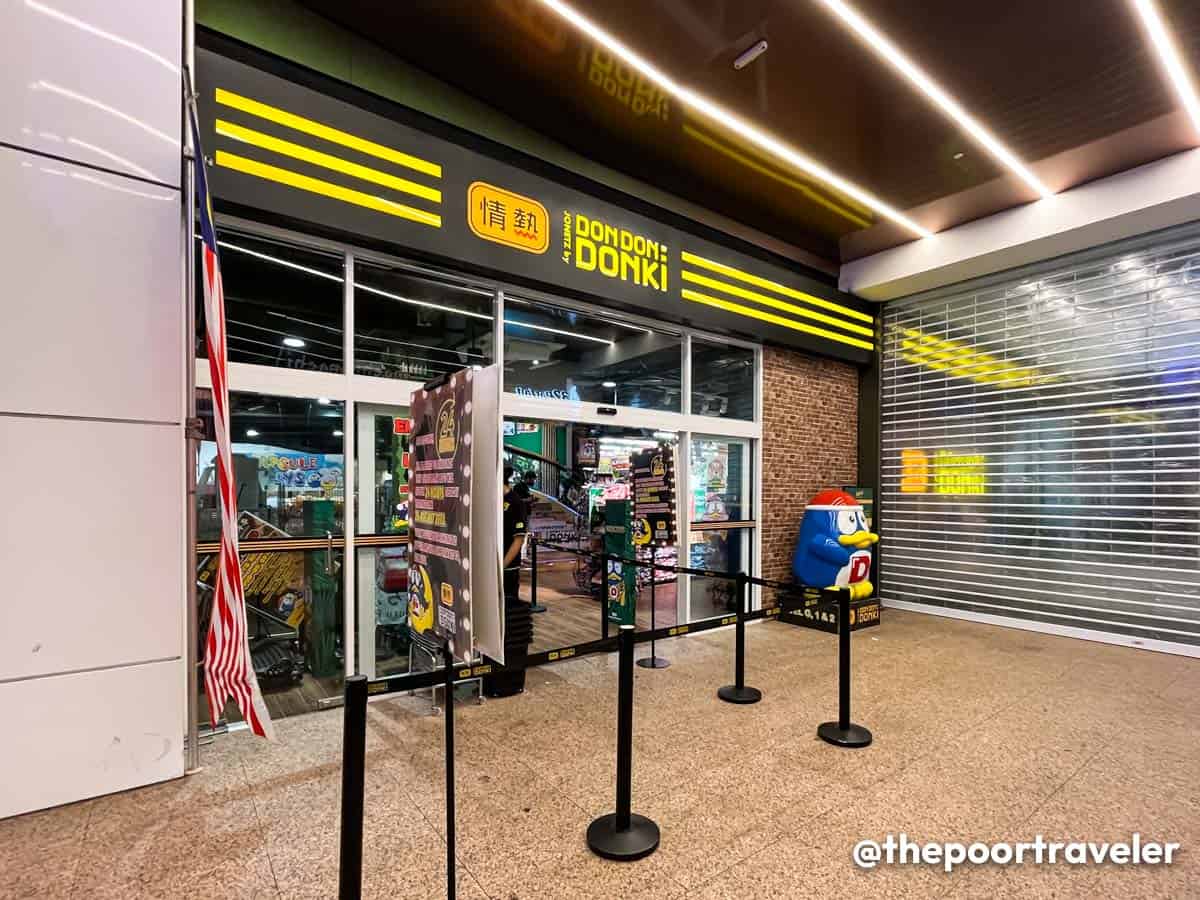 The streets comprising Bukit Bintang are teeming with people and vehicles, any time of the day (or night)! The area comprises malls, hotels, hostels, restaurants, night markets, local eateries, and mamak stalls. Moreover, the chic cafés and bars draw locals and tourists alike. Most young crowds also favor this area for meet-ups and hangouts.
Here are some key points of interest in the area:
Bukit Bintang Street, the most prominent with modern retail establishments like shopping malls and high-end fashion boutiques.
Alor Street (Jalan Alor), a hotspot for street food kiosks and Chinese seafood eateries
Graffiti Alley, where you can admire some fairly new street art / murals
Changkat Bukit Bintang, known for its nightlife, al fresco bars and clubs
For shopaholics and pasalubong shoppers out there, here are some of the shopping malls in the area:
Berjaya Times Square
LaLaport BBCC
The Starhill
Lot 10
Pavilion Kuala Lumpur
Fahrenheit 88
Don Don Donki!
If you are a fan of Japan's largest discount store chain, Don Quijote, you can grab some of your favorite Japanese goods at Don Don Donki while in KL, including that warm baked sweet potatoes!
Location: Bukit Bintang, Kuala Lumpur, Malaysia
Nearest Station: Bukit Bintang MRT Station
---
Merdeka PNB 118
The tallest building in Malaysia and Southeast Asia!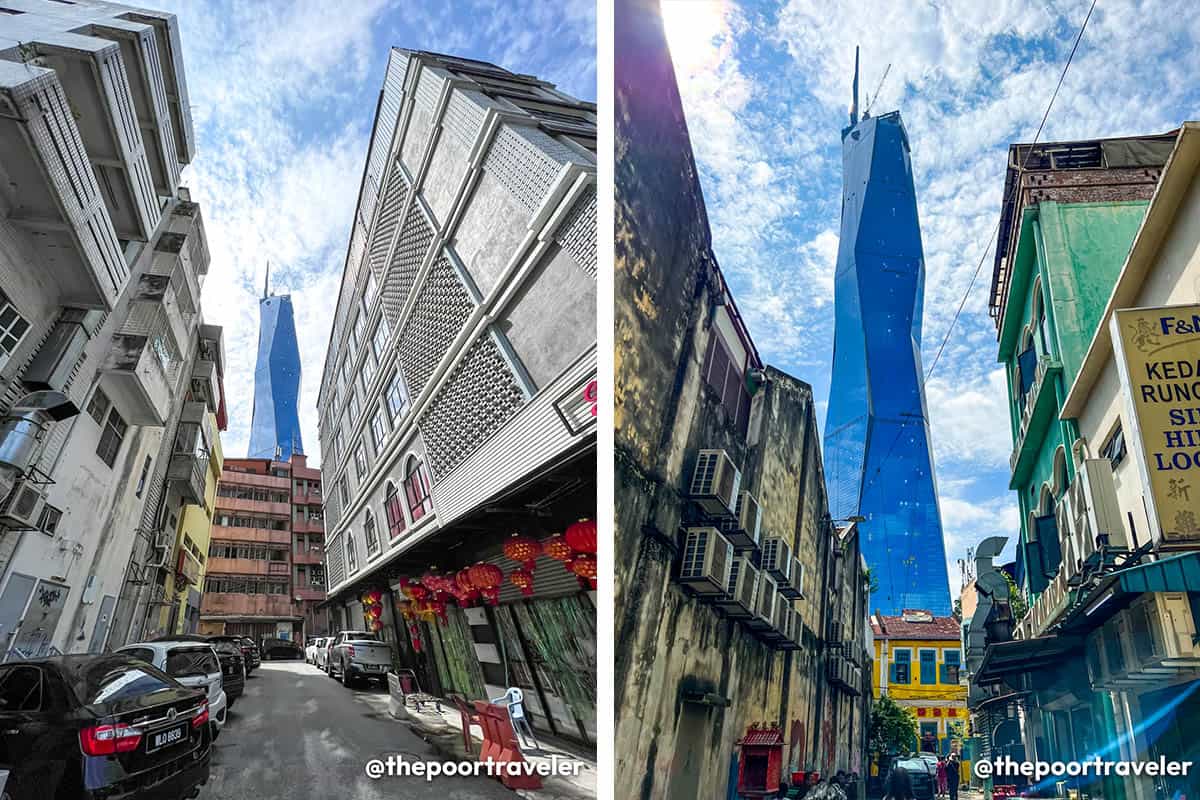 Officially launched to the public in mid-2022, the Merdeka PNB 118 is a new addition to Kuala Lumpur's growing skyline. Towering at the height of almost 679 meters, this 118-story skyscraper surpasses the Petronas Towers, becoming Malaysia's tallest building and the second-tallest in the world, next only to Burj Khalifa.
Merdeka, which means "independence", stands proudly near the site where Tunku Abdul Rahman, the first prime minister, declared the country's independence in August 1957. The design is also inspired by his stature during the proclamation.
The building houses office spaces, commercial and shopping centers, hotel accommodations, residences, and dining places. Located on floors 115 and 116 Mezzanine, a lookout called The View at 118 currently holds the record for the highest observation deck in Southeast Asia. On our recent trip, our local guide told us that the observatory is not yet open to the public.
Stadium Merdeka and Stadium Negara are just a short walk from the building. From here, you can also reach Central Market (Bukit Bintang) and Chinatown (Petaling Street) in a few minutes on foot.
Location: Jalan Hang Jebat, Kuala Lumpur, Malaysia
Opening Hours: Tuesday – Sunday, 9:00 AM – 9:00 PM; Monday, CLOSED. The schedule might change, so check the updated opening hours first before going.
Nearest Station: Merdeka MRT Station
---
Sultan Abdul Samad Building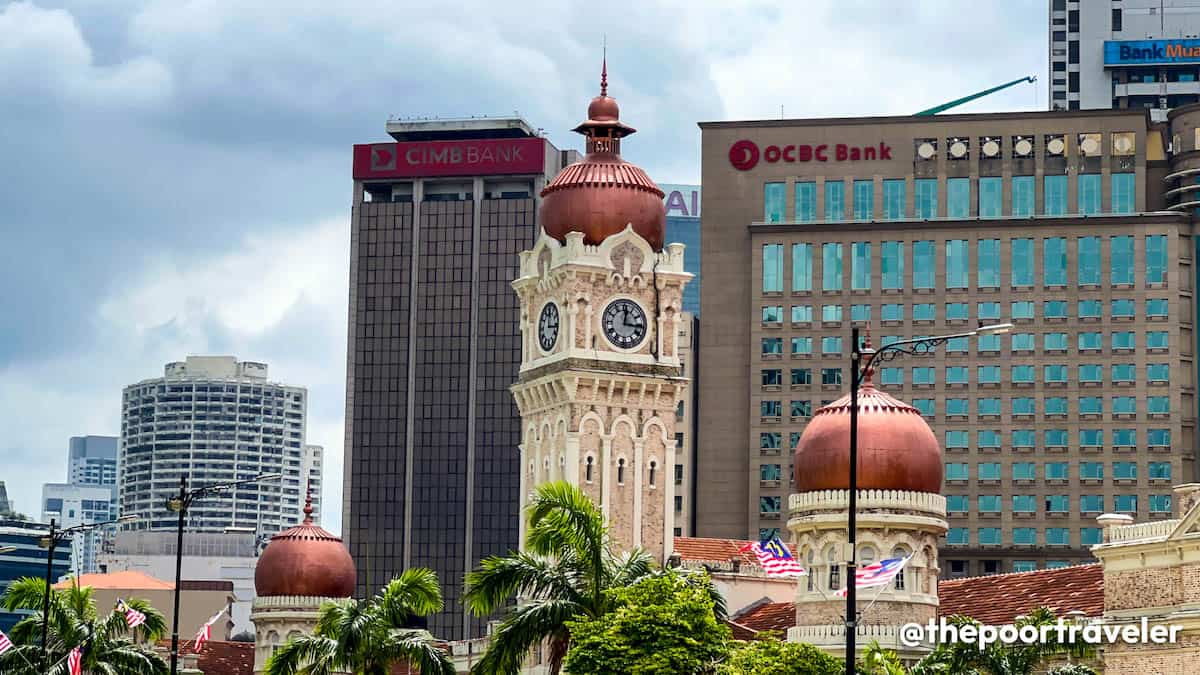 Originally called Government Offices, the Sultan Abdul Samad Building was completed in 1897 and originally housed the offices of the British colonial administration, particularly the Federal Secretariat offices of Selangor. Today, this ornate structure right across the historic Dataran Merdeka (Independence Square) is home to the offices of the Ministry of Communications and Multimedia and the Ministry of Tourism and Culture of Malaysia.
The current name — Sultan Abdul Samad Building (the 4th Sultan of Selangor) — was adopted in 1974. With its breathtaking Moorish architecture, this heritage structure stands majestically along Jalan Raja, spanning about 400 feet long. It features copper domes and a clock tower.
Location: Jalan Raja, Kuala Lumpur City Centre, Kuala Lumpur, Malaysia
Opening Hours: 24/7 (Facade Area)
Entrance Fee: FREE
Nearest Station: Masjid Jamek LRT Station
---
Merdeka Square
Merdeka Square (Independence Square) was originally a public multi-purpose field, simply called Padang.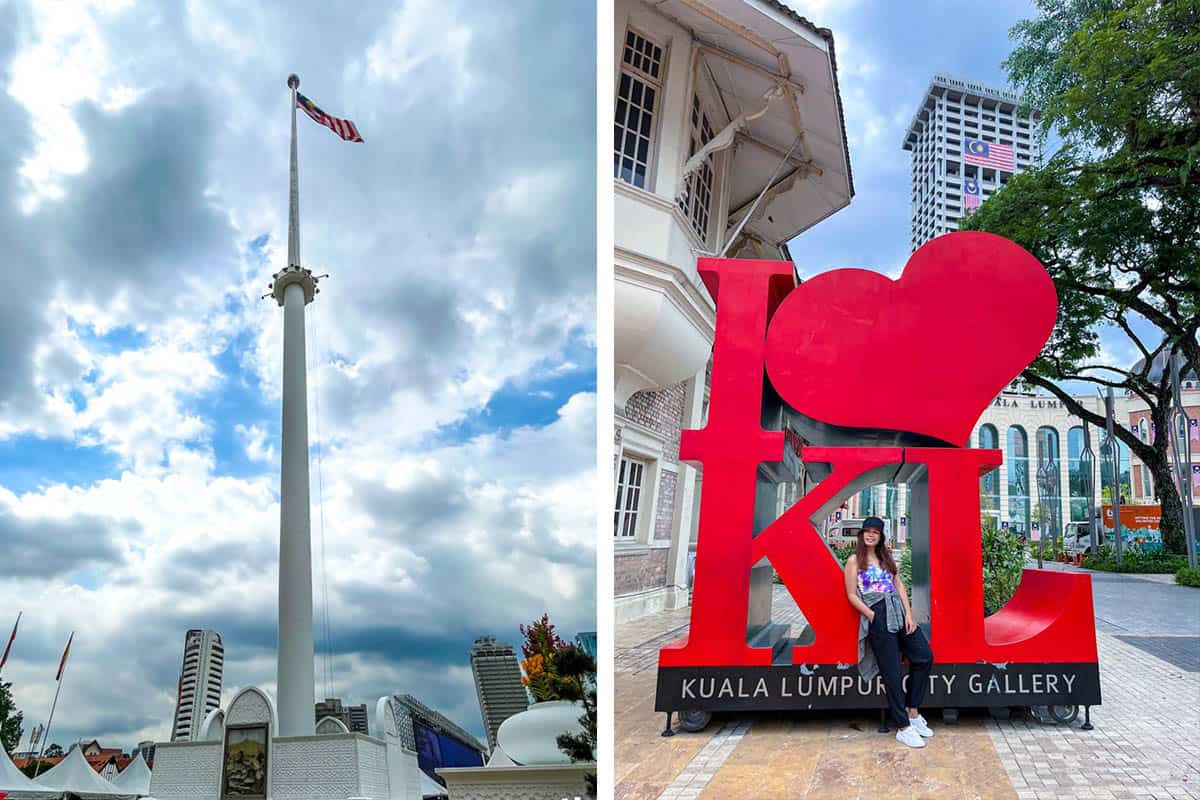 The square hosted many national and civic events as well as cricket and rugby games. But the most important event was the first ever hoisting of the Malaysian (Malayan) flag on the eve of the country's independence from British rule in August 1957. From then on, it has become the usual venue for the yearly Independence Day Parade. In October 1989, it was officially named Dataran Merdeka (Independence Square).
It features a 95-meter flagpole on the southern part, the Cop's Fountain, and the Kilometer Zero marker. This historic square is surrounded by some of Kuala Lumpur's key landmarks including the Sultan Abdul Samad Building (east), the Kuala Lumpur City Gallery (south), St. Mary's Anglican Cathedral (north), and the Royal Selangor Club (west).
Near the city gallery, you'll find the I ❤️ KL sign, which is a favorite photo spot among tourists.
Location: Jalan Raja, City Centre, Kuala Lumpur, Malaysia
Nearest Station: Masjid Jamek LRT Station
---
Masjid Jamek & River of Life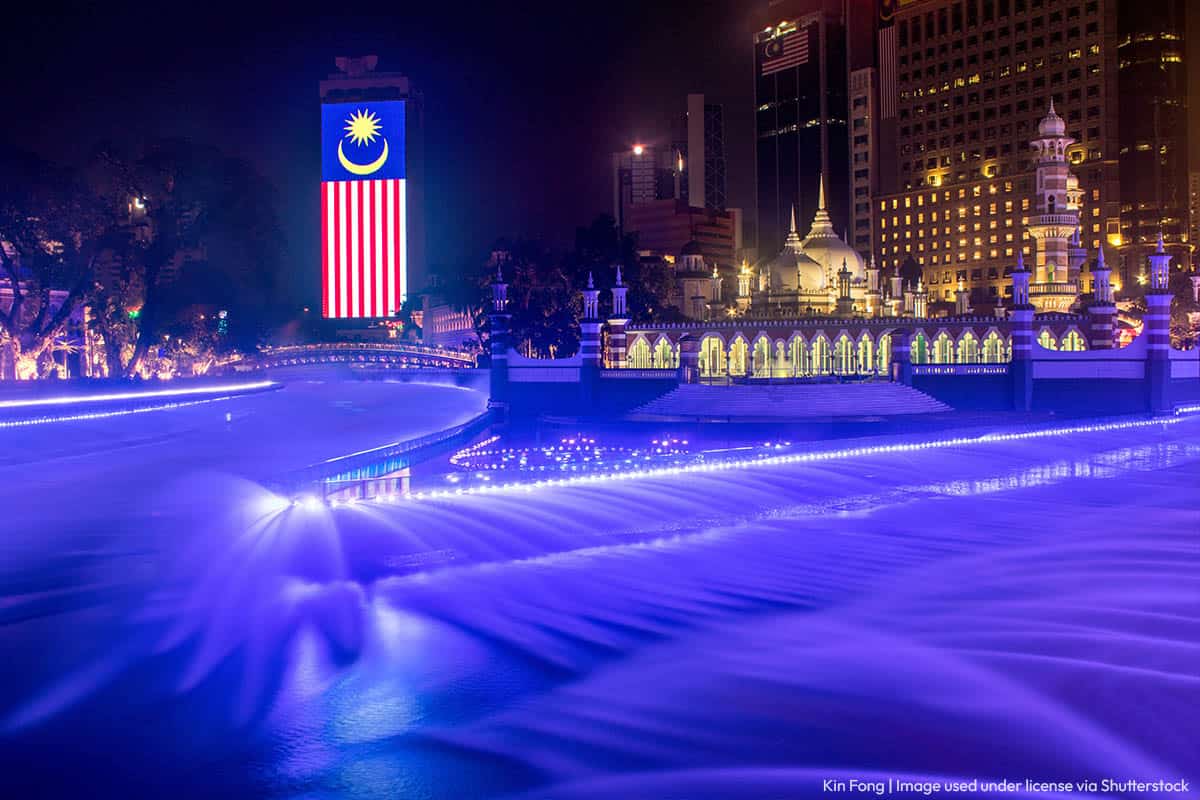 Inaugurated in 1909, Masjid Jamek (Jamek Mosque) is one of the oldest in the capital. Sitting at the junction of the Klang River and Gombak River, the Moorish-style structure is a picturesque sight, especially when viewed from a lookout point along Leboh Pasar Besar. This is a significant part of the city because the term Kuala Lumpur literally means "muddy confluence", referring to the convergence of these two rivers.
The transformation of this area was part of River of Life, an urban restoration project by the government. This aims to beautify Klang River (Sungai Klang) and the surrounding areas through clean-up and rehabilitation programs. The facade of some of the buildings in the area have been painted with vibrant murals, depicting river scenes.
At night, the part of the river at the lookout point is illuminated in blue. A fountain show activates every 20-30 minutes, creating a splash of magical visual displays with the mosque in the background.
Location: River of Life, Leboh Pasar Besar, City Centre, Kuala Lumpur, Malaysia
Nearest Station: Masjid Jamek LRT Station
---
RexKL
Housed in the old Rex Theatre, RexKL is a community-based cultural hub, harboring food and beverage establishments, a bookstore, and spaces for exhibitions, screenings, workshops, and other events. Dating back to the 1940s, the site was one of the first theaters in Malaysia. Devoured by fire twice (in 1972 and 2002), the place rose again from the ashes like a mythical phoenix when a group of passionate and creative entrepreneurs decided to rehabilitate the area.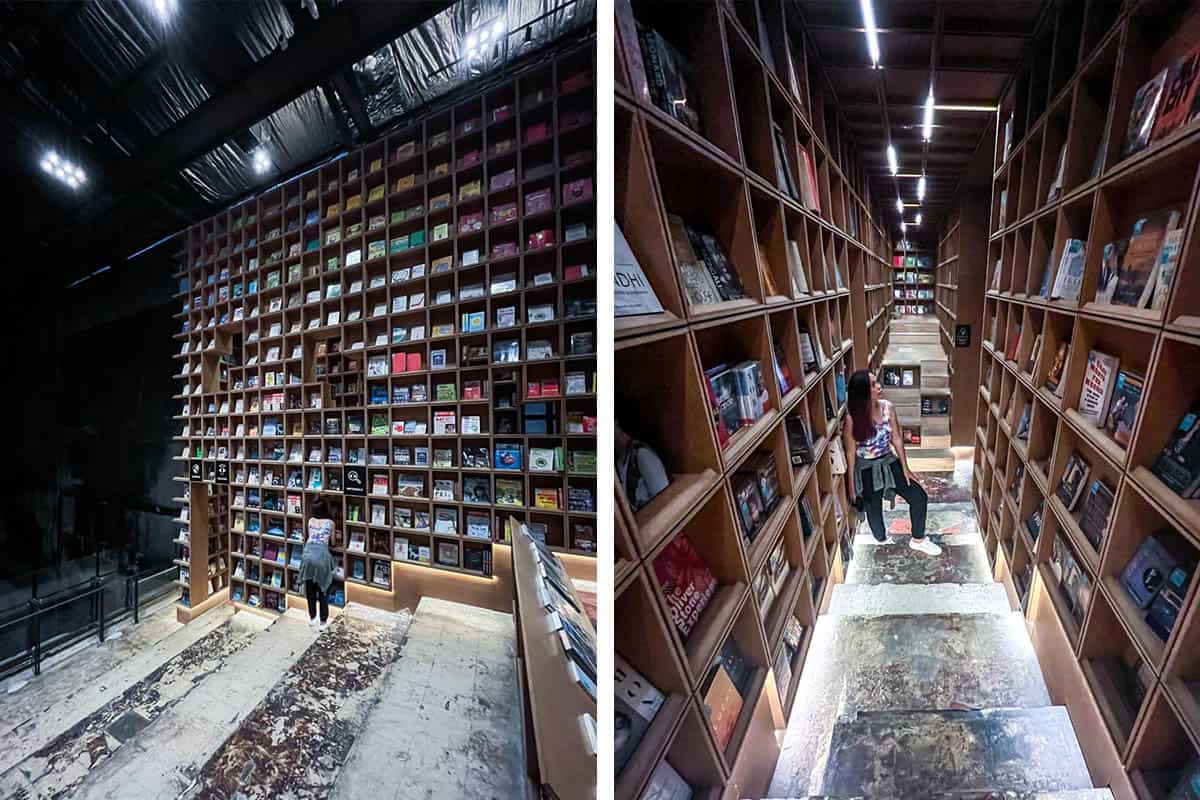 RexKL proves that repurposing historic structures is a smart and creative way to revitalize arts and culture while preserving history and heritage. This is steadily becoming one of the hippest and most Instagrammable places in KL, welcoming locals, tourists, adults, kids, artists, entrepreneurs, and consumers.
As a book lover and a fan of old abandoned places, I was naturally enthralled by the bookstore! It's like a maze, but one that I would gladly be trapped in forever. LOL, Okay, I'm obviously exaggerating. But seriously and honestly, I would spend more time here when I visit KL again!
KL Chinatown's famous Green Dragon is just a short walk from here via Jalan Hang Lekir.
Location: 80, Jalan Sultan, Kuala Lumpur, Malaysia
Opening Hours: Monday – Thursday, 8:30 AM – 10:00 PM; Friday – Sunday, 8:30 AM – 12:00 AM. The schedule might change, so check the official website or Facebook page first before going.
Nearest Station: Pasar Seni MRT/LRT Station or Merdeka MRT Station
---
The complexity of Malaysian flavors is the result of its geographical location, trade with Southeast Asian neighbors, and foreign occupations. While western dishes and fast food are also popular, local cuisine is thriving. Most of the traditional favorites are greatly influenced by the population's three major ethnic groups — Malays, Chinese, and Indians. Middle Eastern and Southeast Asian (Indonesian, Thai, Singaporean, and Filipino) flavors are also apparent.
Lot 10 Hutong
It's in Lot 10 Hutong, so it's got to be good!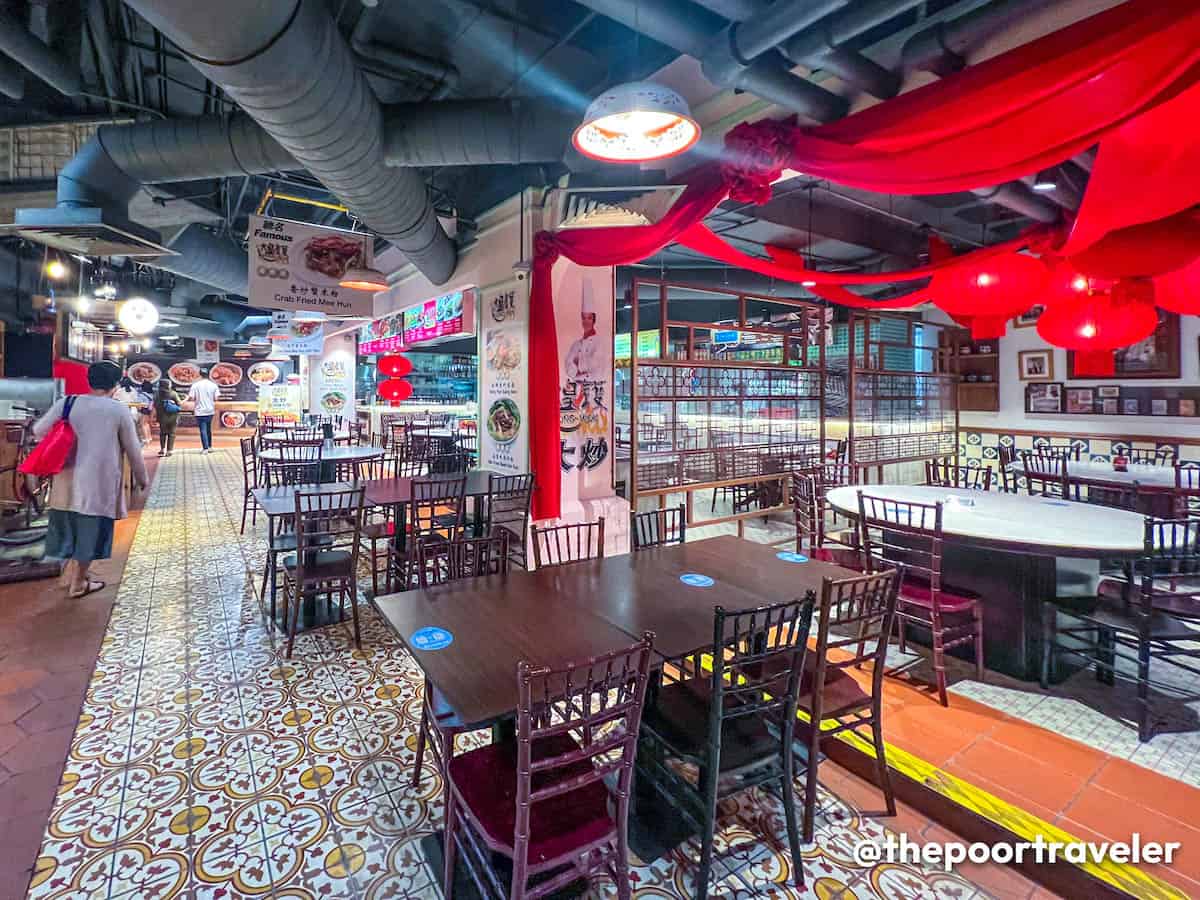 If you've always wanted to go on a street food crawl across Kuala Lumpur but you don't have much time, then you'll love this food court! Lot 10 Hutong conveniently brings Kuala Lumpur's best and most famous hawker stalls under one roof!
This Platinum Award-winning heritage food village thoughtfully gathered the best street food finds, indulging the cravings of both locals and tourists in a very comfortable and easily accessible setting. We wanted to try all the stalls. Unfortunately, we had tummy space, so we were only able to dig into a few.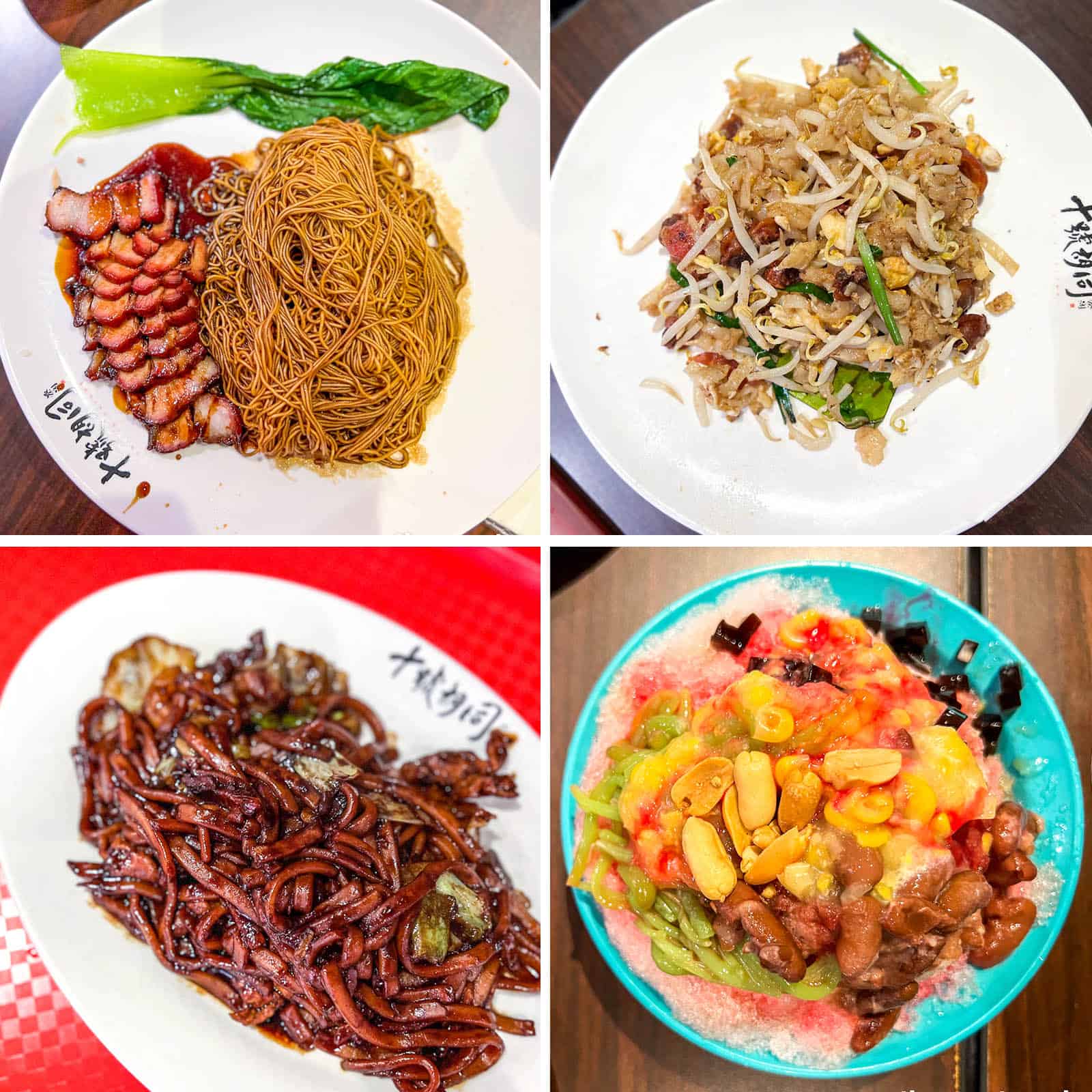 We had Secret Penang Cafe's Penang Duck Egg Fried Kuey Teow, Ho Weng Kee's BBQ Pork Wantan Noodle, Kim Lian Kee's Signature Hokkien Mee, Kei Mei Siew Bao's Pork Siew Bao, and Ais Kacang (also known as ABC), which is similar to the Philippine's halo-halo. We enjoyed all of it, but our favorites were the pork siew bao and the Hokkien mee!
Location: LG Floor, Lot 10 Shopping Centre, 50 Jalan Sultan Ismail, Kuala Lumpur, Malaysia
Opening Hours: 10:00 AM – 9:00 PM (Daily). The schedule might change, so check the official website first before going.
Nearest Station: Bukit Bintang MRT Station
---
Jalan Alor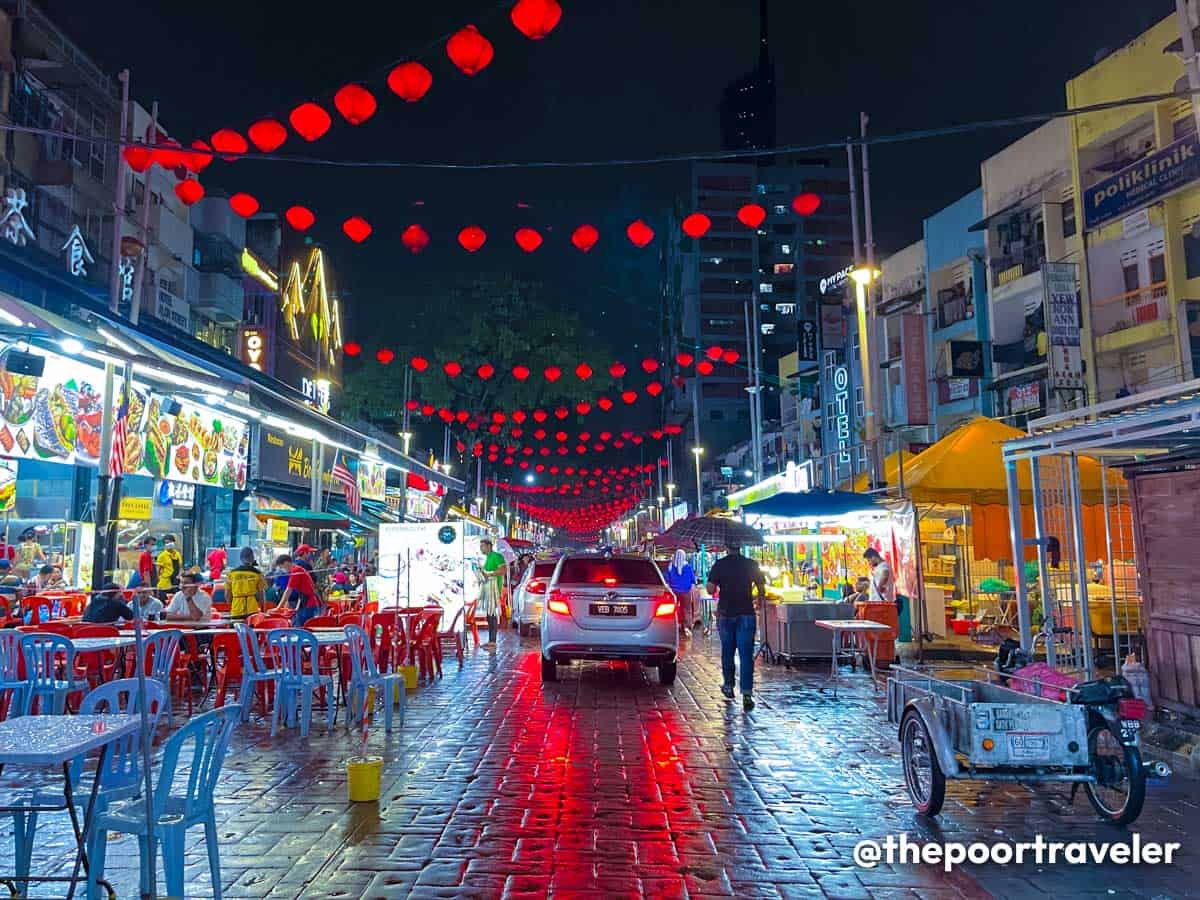 Jalan Alor is a popular street food destination located in Bukit Bintang. The strip is filled to the brim with open-air eateries and food kiosks, serving a wide array of delectable dishes and snacks, mostly Chinese, Malaysian, and Indian. Thai and Vietnamese options are also available.
Grab a plate of char kway teow, or empty a bowl of laksa, or hoard sticks of satay! Finish your meal with mouthfuls of Malaysia's signature iced dessert — cendol.
While many establishments also operate during the day, this foodie spot comes more alive after the sun goes down. It's when the crowd thickens and more food options flood the street. I went here past midnight and it was still busy and vibrant, with countless tourists giving in to the mouthwatering aroma that fills the air.
From Lot 10 Hutong, Jalan Alor can be reached on foot in about five minutes. Note that this is not a pedestrian-only street, so watch out from passing vehicles.
---
Kampung Bahru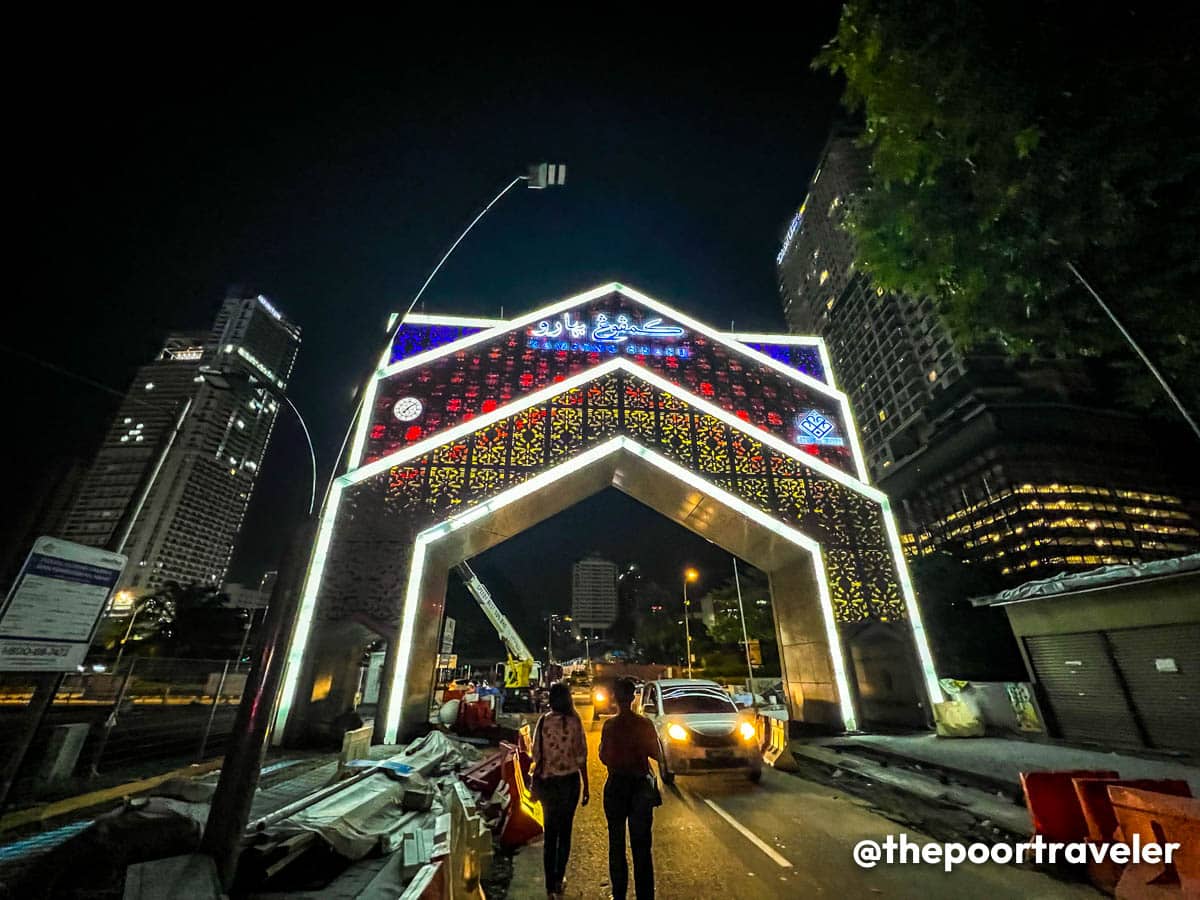 While most tourists flock to Jalan Alor, locals know several other foodie hotspots throughout the city. One of them is Kampung Bahru (Kampung Baru).
Although surrounded by modern skyscrapers — the Petronas Towers visibly sticking out in the distance in some areas — this neighborhood is historic, hailed as the last bastion of Malay culture in central Kuala Lumpur. Established at the turn of the 20th century, it cradles patches of greenery with traditional Malay wooden houses on concrete stilts, reflecting the agriculture-centric livelihood of the Malay people. Its strategic location within KL's central business district makes it one of the most valuable land properties in KL and a constant target for redevelopment plans.
Kampung Bahru is also one of the most delicious destinations in the city! Its tree-lined main street, Jalan Raja Muda Musa, is flanked by local eateries and food stalls serving authentic Malay fare, attracting throngs of patrons. The best part, many of the options here are affordable.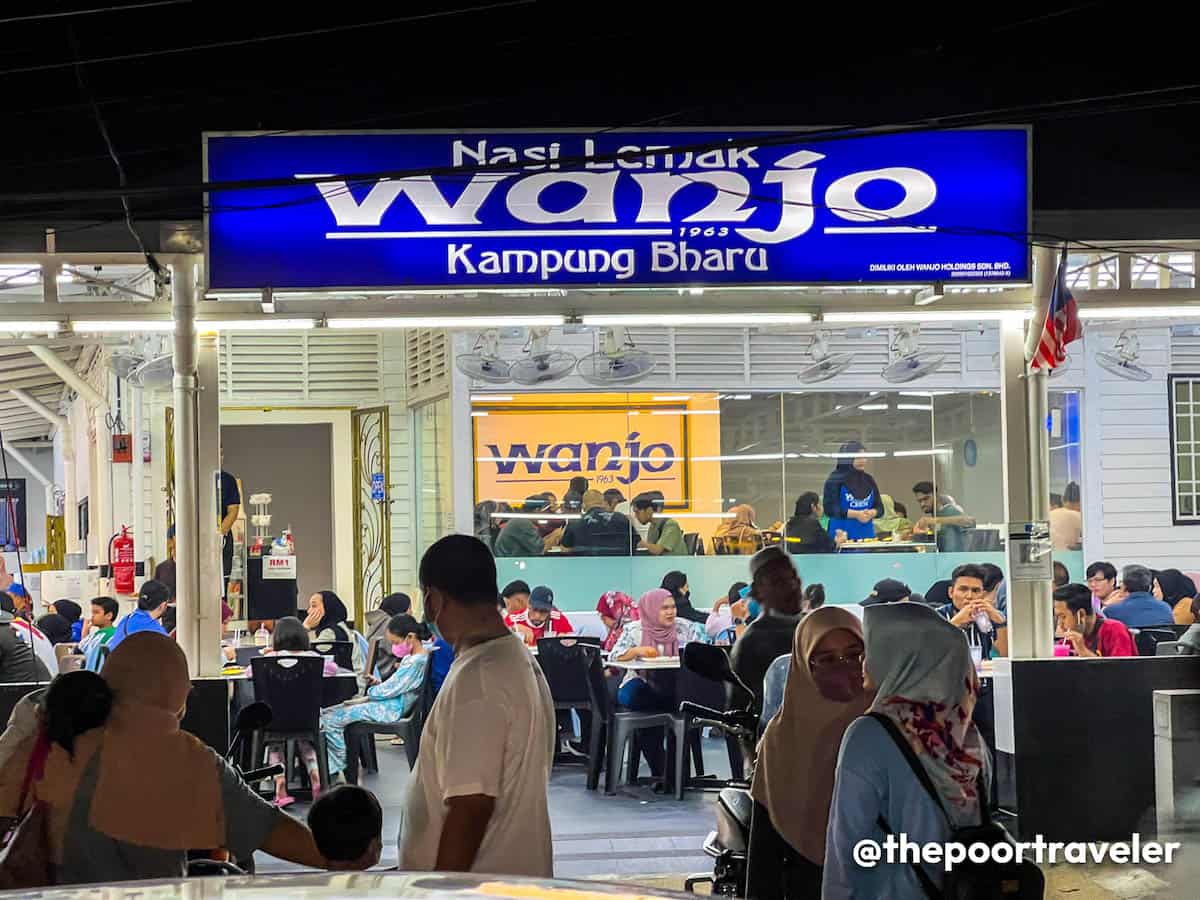 Two of the most recommended restaurants are Suraya Seafood and Nasi Lemak Wanjo, which are incredibly easy to spot. Just look for long queues that spill into the street. And for y'all sweet tooth, don't forget to grab some Papa Kanafa Turkish goodies and, if you are feeling adventurous, cendol durian dessert from one of the stalls.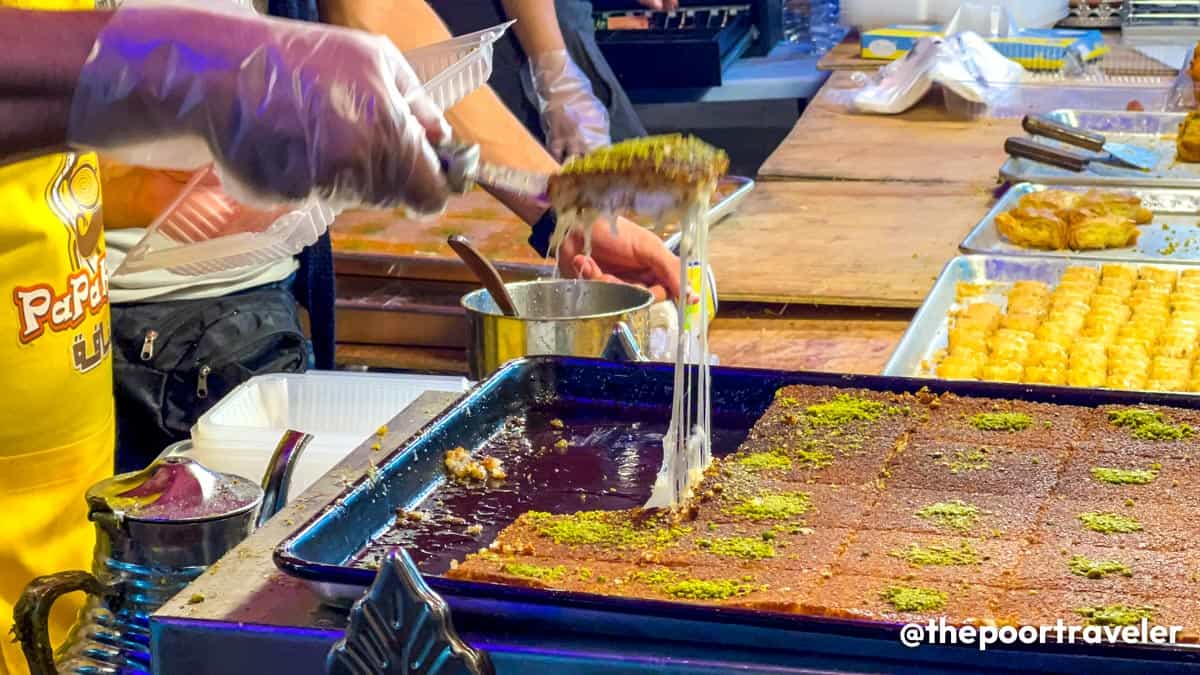 We'll be creating a more detailed guide to Kampung Bahru, so please check back soon!
Location: Kampung Baru, Kuala Lumpur, Malaysia
Nearest Station: Kampung Baru LRT Station
---
Chocolate Factories
Calling all chocolate lovers! Malaysia is ranked sixth on the list of the world's largest cocoa bean processing and grinding centers. According to the Ministry of Plantation Industries and Commodities (MPIC), the cocoa industry contributes more or less one billion to the country's GDP in 2020 and 2021.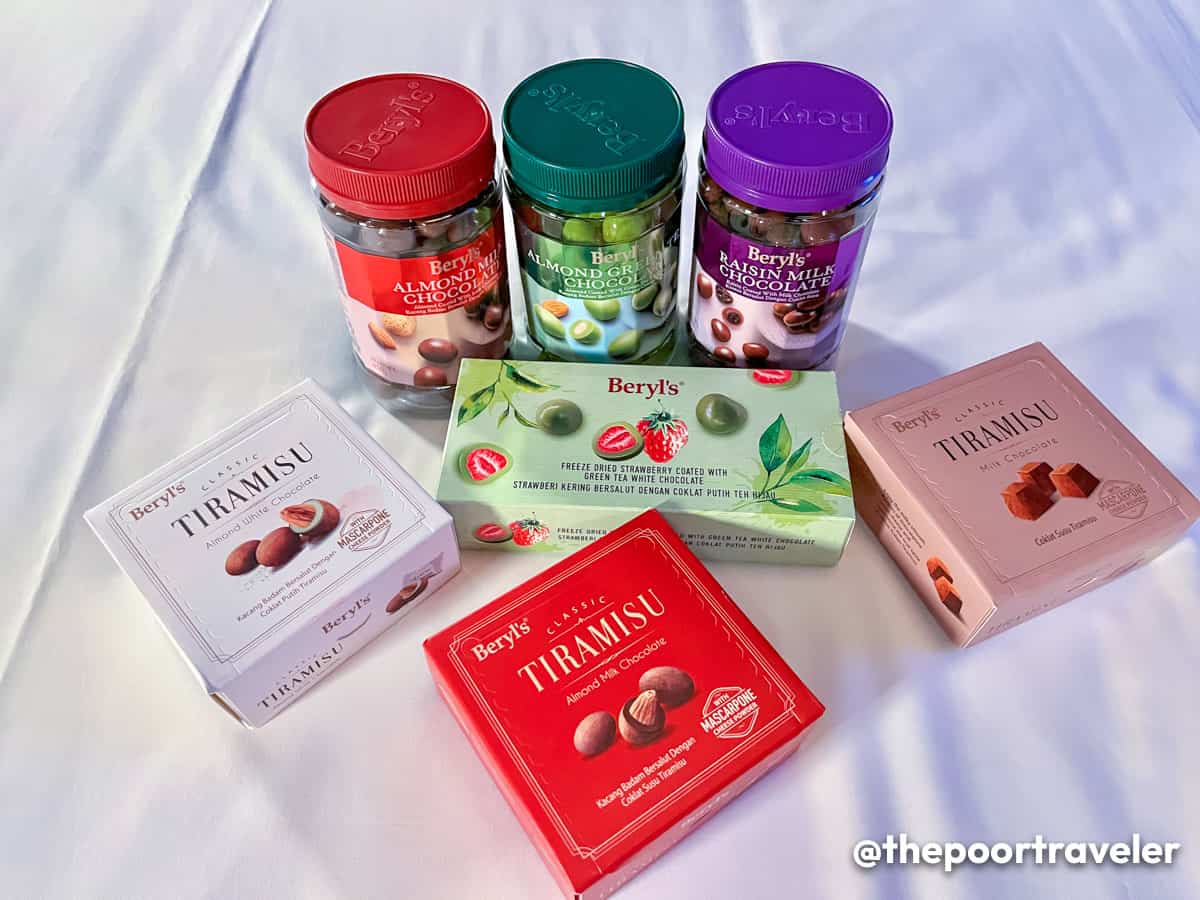 As of 2021, the Malaysian Cocoa Board recorded over 50 chocolate and confectionery companies and more than 200 chocolate entrepreneurs in the country. Needless to say, you will bag a good number of export-quality chocolates during your trip — dark chocolate, milk chocolate, white chocolate, and even single-origin chocolate. The country boasts high-quality handmade chocolates and various cocoa-based products.
Here are some of the best and most popular chocolate brands in Malaysia:
Beryl's Chocolate
Chocolate Concierge
Harriston Chocolatier
Love 18ºC Chocolate
Cocova
Benns Ethicoa
Cocoraw
Some chocolate companies offer factory tours. If you are interested, you might want to check out some city tour packages because they usually include a stop at a chocolate factory in their itineraries.
---
The Chow Kit Kitchen and Bar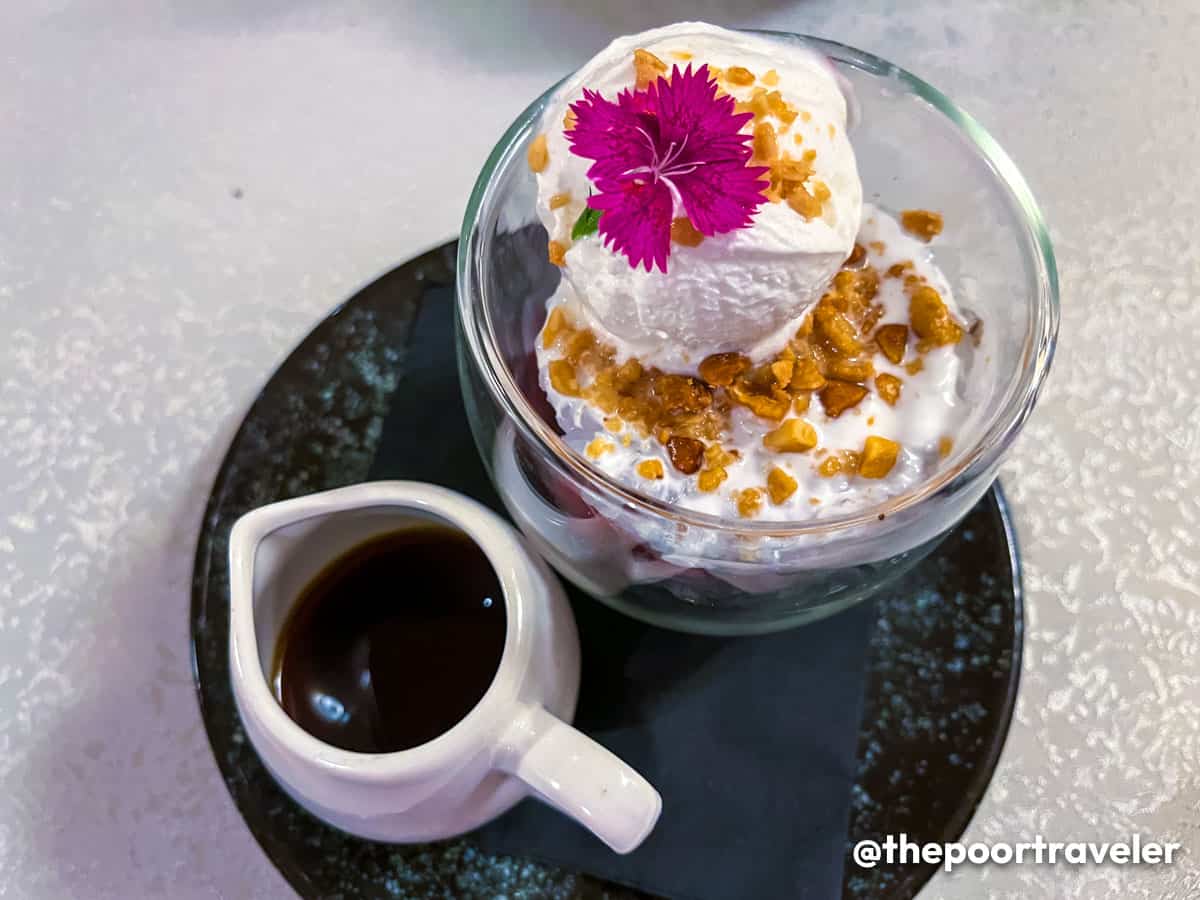 Included in CNN Travel's list of 20 Best New Restaurants in the Asia Pacific for 2020, the Chow Kit Kitchen and Bar is known to serve traditional Malaysian dishes with a modern twist.
I was able to try the nasi lemak, bergedil sumbat (deep fried tofu stuffed with potato & minced beef), Chowkit nachos (sweet potato, yam & cassava crackers with sweet tamarind glaze), satay, rendang daging (beef rendang), lamb shank kuzi, and sago gula Melaka for dessert.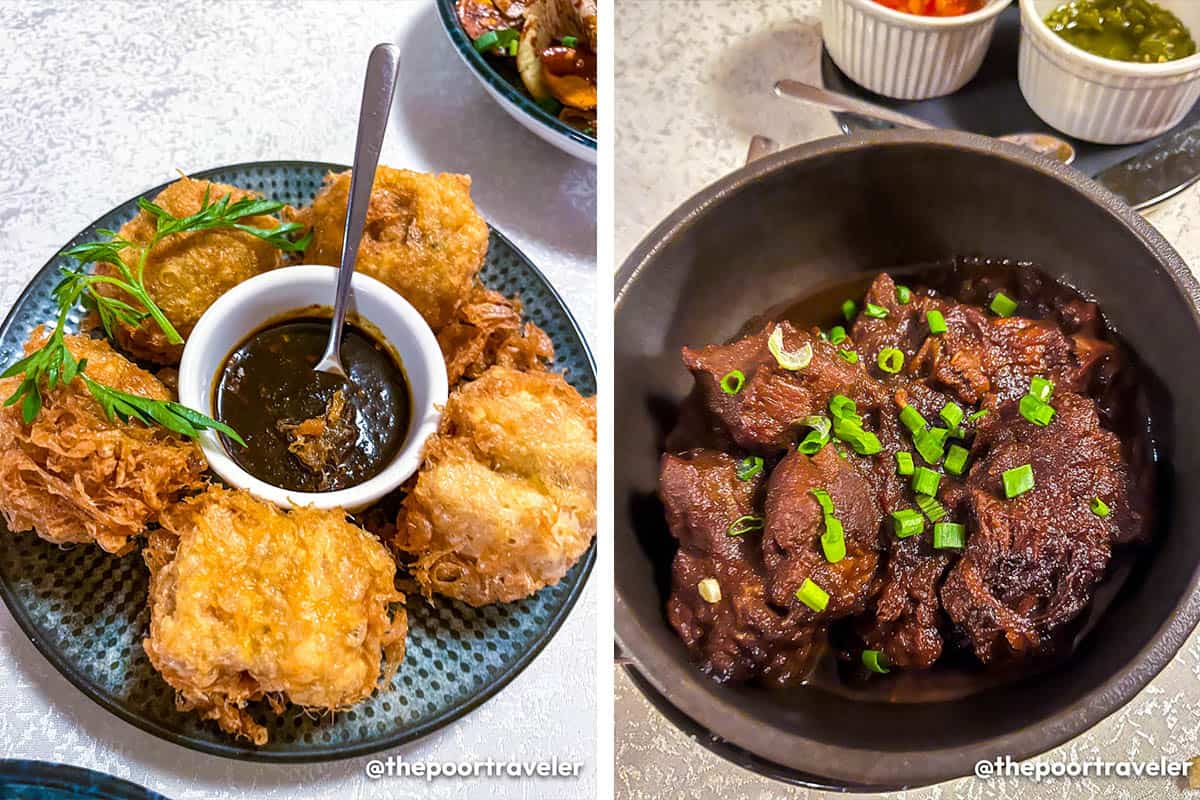 The serving was big and every item was perfectly seasoned. Oh, one of the most recommended is the avocado toast. I was not able to try it because it was already sold out for that day at past 7:00 AM!
Location: 1012, Jalan Sultan Ismail, Chow Kit, Kuala Lumpur, Malaysia
Opening Hours: Monday – Sunday, 7:00 AM – 11:00 PM. The schedule might change so check the updated opening hours before going.
---
Restoran Minmax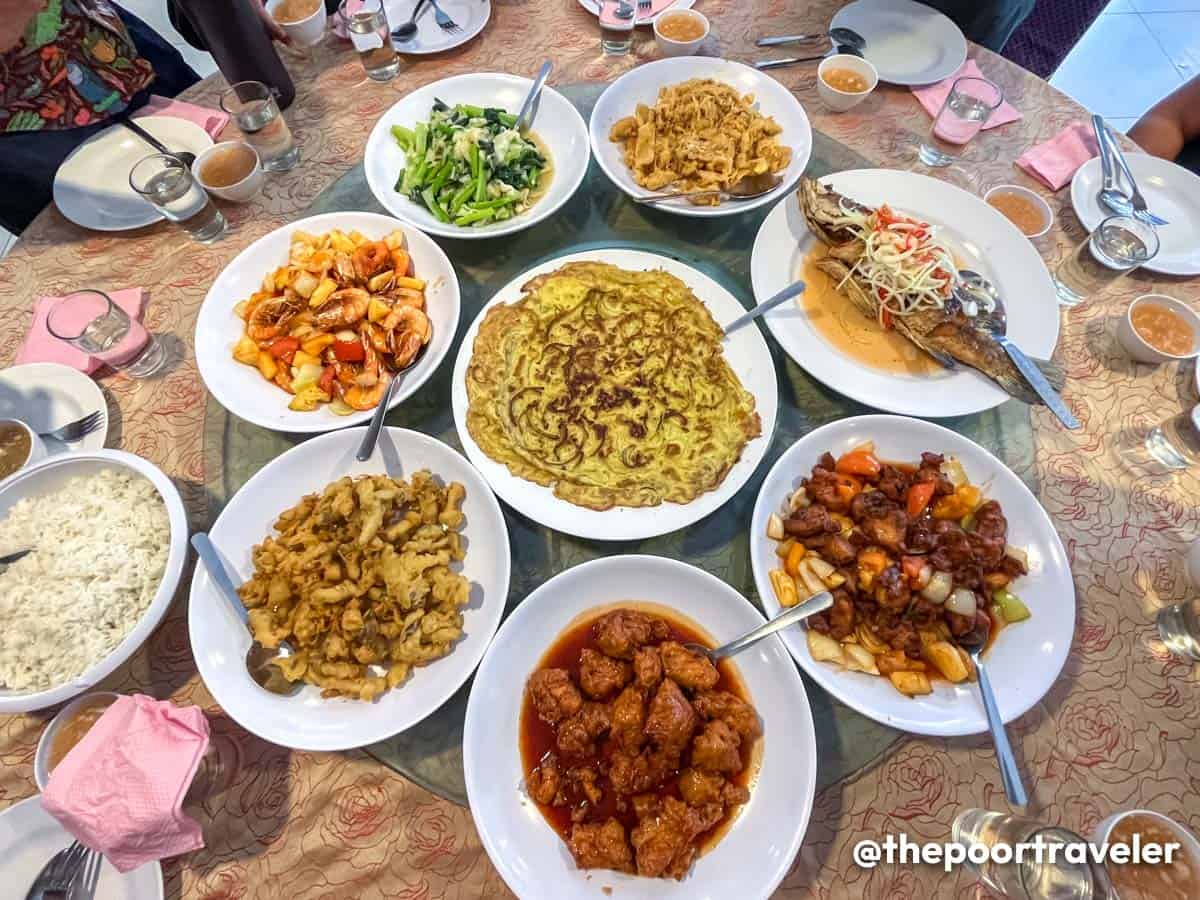 Restoran Minmax is a popular Halal Chinese restaurant and dim sum place located on the second level of Darby Park Hotel. You need to reserve your table in advance, especially if you are visiting during peak hours.
We had the usual Chinese fare — fried rice, omelet, crispy fish, mixed veggies, prawns, pork, chicken, and soup. Most of the dishes were cooked in sweet and sour sauce. My favorites are the crispy salted egg chicken skin, crispy fried breaded mushrooms, and the prawns in sweet and sour sauce.
Location: Lot 2.1, Level 2, Darby Park Hotel, Lrg Binjai, Kuala Lumpur, Malaysia
Opening Hours: Monday – Sunday, 11:00 AM – 4:00 PM & 5:00 PM – 10:00 PM. The schedule might change so check the updated opening hours before going.
---
Pelita Nasi Kandar Restaurant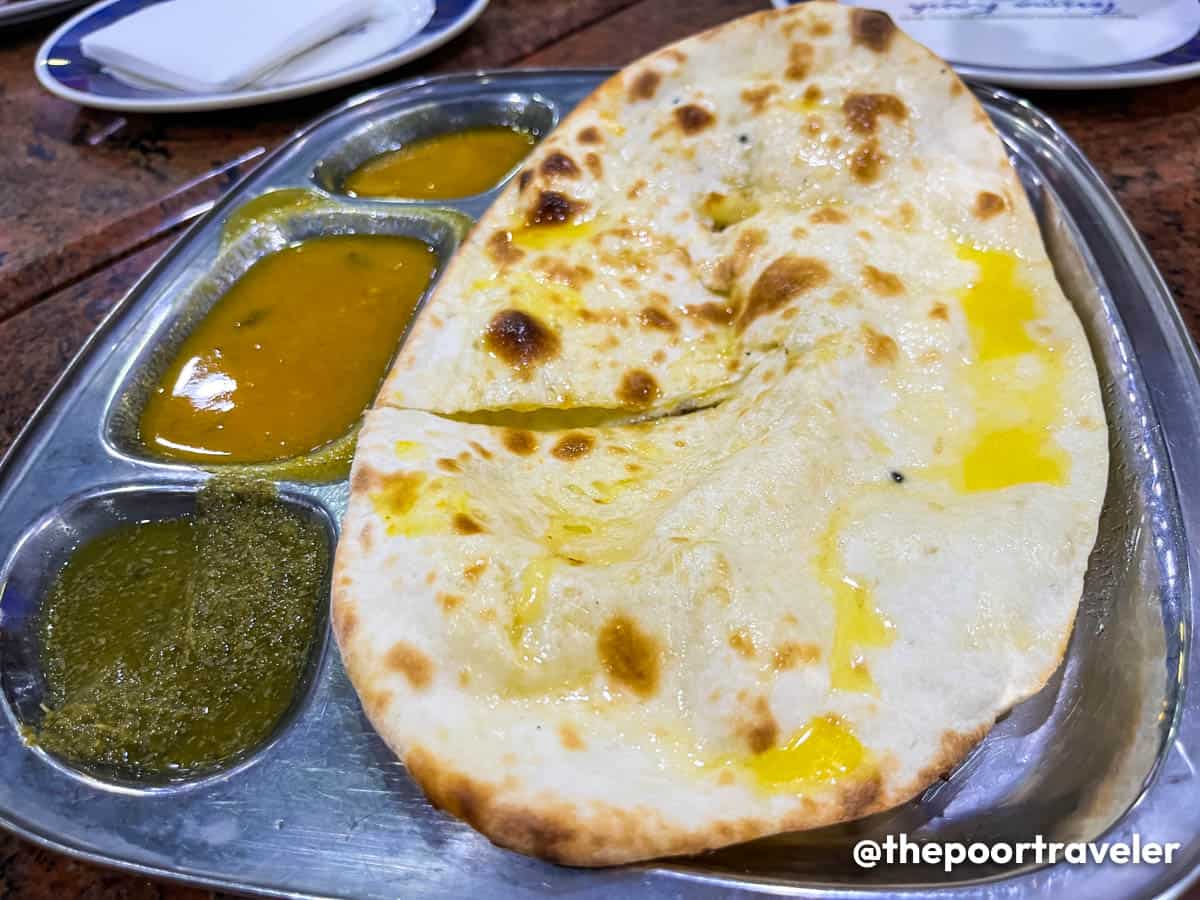 Tracing its origin back to Penang, Pelita Nasi Kandar Restaurant is currently the largest nasi kandar restaurant chain in the country.
But wait, what is nasi kandar?
Nasi kandar is an Indian Muslim dish composed of steamed rice and a variety of curry dishes and sides. We also tried ayam goreng, murtabak ayam, roti canai, roti telur, roti tissue, roti special, dosai, and chapati/capait. Aside from this, the restaurant also serves various native drinks, including Malaysia's signature teh tarik (milk tea).
It has several branches dotting the gastronomical map of Malaysia, more than 10 of those are situated in KL and neighboring Selangor. Most of the branches, if not all, are open 24/7. We visited the one along Jalan Ampang.
---
Restoran Rebung
Also a halal restaurant, Restoran Rebung is owned and managed by celebrity chef Dato Chef Ismail Ahmad, hailed as Malaysia's best chef and an honorable Malaysian Tourism Ambassador.
It prides itself on serving authentic Malaysian cuisine in a buffet setup — starters, main dishes, desserts, and drinks. Every day is a feast, with all the traditional Malaysian dishes set in a place adorned and decorated with some of the owner's prized possessions including century-old pieces and furniture from his grandmother's ancestral house, warmly welcoming every diner to its homey atmosphere.
You might also see Chef Ismail himself going around and greeting his customers. It is open daily for lunch and dinner. The breakfast buffet is available on weekends (Saturday & Sunday).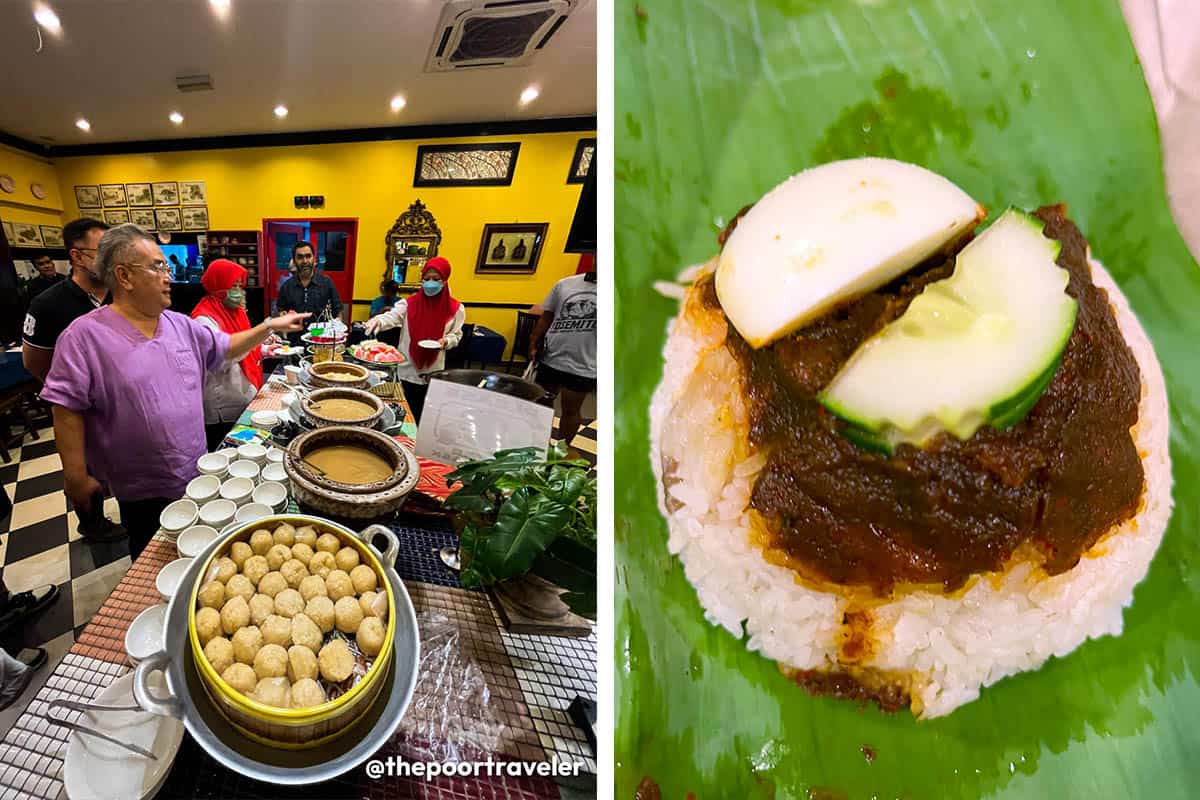 Location: 5th level of Cascade Parking, Perdana Botanical Garden, Kuala Lumpur, Opening Hours: Monday – Friday, 11:00 AM – 4:00 PM & 6:30 PM – 10:30 PM / Saturday – Sunday, 8:30 AM – 10:00 AM, 11:00 AM – 4:00 PM & 6:30 PM – 10:30 PM. The schedule might change so check the updated opening hours before going.
---
Restoran Sun Fong Bak Kut Teh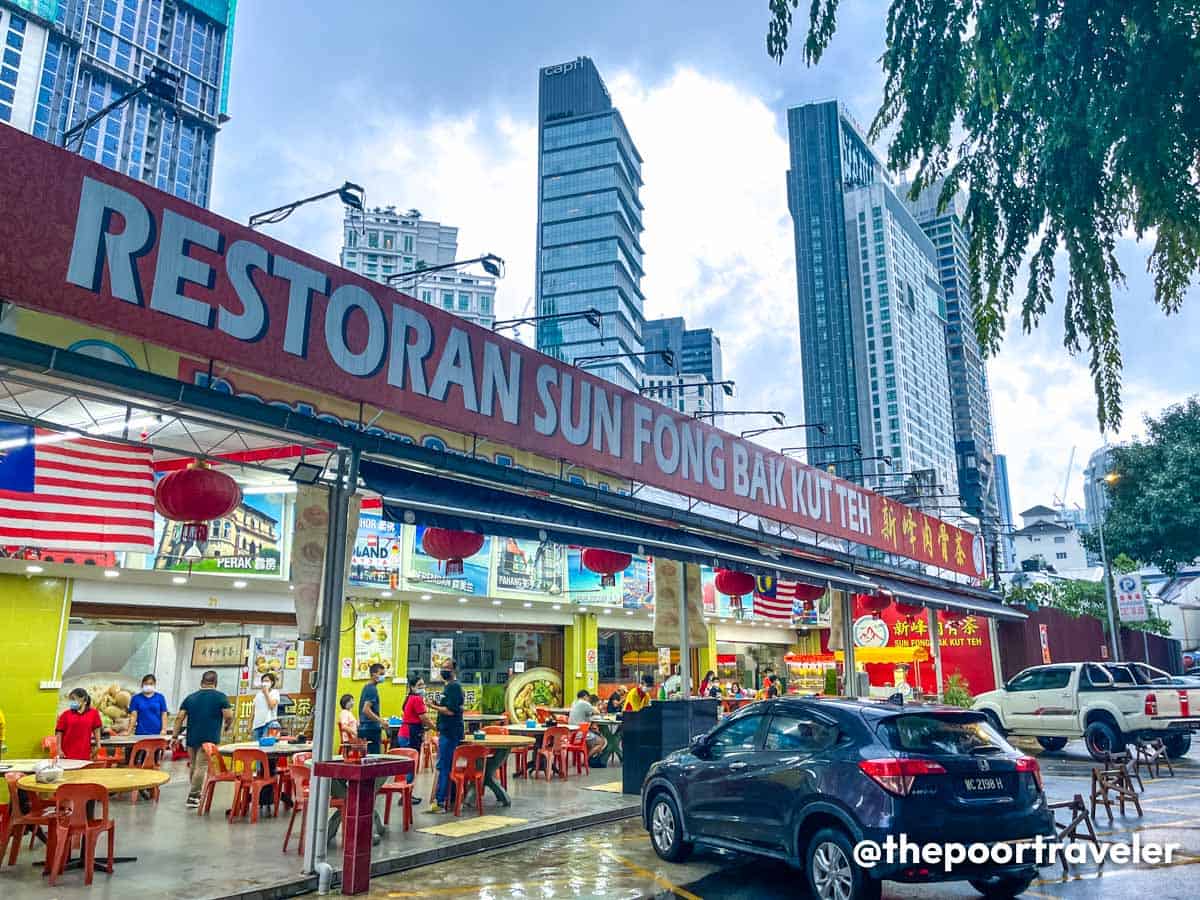 Restoran Sun Fong is one of the city's most well-known restaurants serving bak kut teh, a Chinese pork rib dish cooked in broth.
Founded in 1971 by Low Kok Cheng (Lu Yuqing), it continuously carries the original recipes while also innovating the items on its menu. We tried the classic pork ribs bak kut teh, dry bak kut teh, and other common Chinese dishes — crispy fried fish, crispy fried squid rings, and vegetables. The classic bak kut teh was perfect for the rainy afternoon.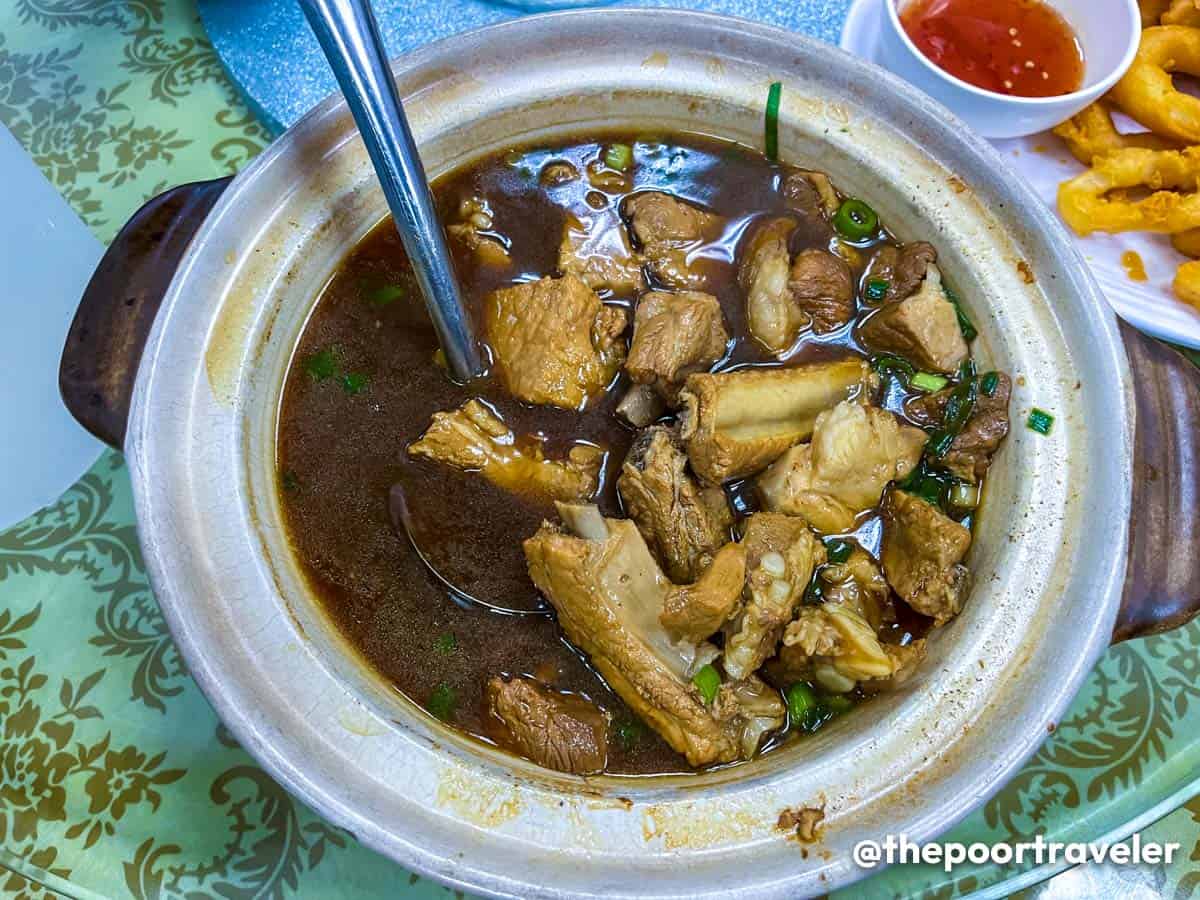 I also enjoyed the crispy squid rings and special meatballs.
The restaurant is located along Jalan Imbi, a popular eatery street in the capital city.
Location: 37, Medan Imbi, Imbi, Kuala Lumpur, Malaysia
Opening Hours: Monday – Sunday, 7:00 AM – 10:00 PM. The schedule might change so check the updated opening hours before going.
---
Genting Highlands
Founded in 1965 by Lim Goh Tong, Genting Highlands has become one of the key attractions in Malaysia. On the forested peak of Mount Ulu Kali at 1,800 meters, this integrated resort development offers an extraordinary leisure experience for locals and tourists of all ages. It's busy all year round, especially in the summer when its much cooler climate draws in more visitors.
This ambitious undertaking was inspired by the founder's experience during his trip to the lush Cameron Highlands in the Pahang State of Malaysia. Fast forward to 2022, Genting Highlands, particularly Resorts World Genting, has developed into one of the top weekend destinations near Kuala Lumpur. It's composed of world-class accommodations, entertainment centers, and theme parks.
Genting is also a popular shopping district. Shop and find great deals here:
Genting Highlands Premium Outlets
SkyAvenue Complex
Awana SkyCentral
First World Complex
Genting Grand Complex
If you are interested in spending a night or two in Genting Highlands, here are some of the hotels in the area:
Location: Genting Highlands, Pahang, Malaysia
How to Get to Genting Highlands: Genting Highlands is well-connected to Kuala Lumpur by highways, roads, and a cable car system. People go there by private car, e-hailing services, or public transportation (bus or cable car). If you are planning to do a bus-cable car combo, go to KL Sentral or Terminal PUTRA LRT Gombak. The bus leaves every other hour and drops off passengers at Awana Bus Terminal (RM 10). From there, go to the fourth level to purchase a ticket and board the cable car. If you want to use a ride-hailing service, the pick-up and drop-off points are Genting Grand Hotel, First World Hotel, and Ground Transport Hub. The travel time is about an hour from KL.
---
Awana SkyWay
One of the ways to get to Genting Highlands is by riding a cable car from Awana Station to the SkyAvenue Station, which is the uppermost station. The ticket rates are also inclusive of a free stop at the Chin Swee Station to see the picturesque Chin Swee Caves Temple. The total travel duration from Awana Station to SkyAvenue Station — without stopping at Chin Swee Station — is about 10 minutes.
If you want to visit the Chin Swee Caves Temple, you can do it either on the way back to Awana or before heading to SkyAvenue. Just make sure that you allot enough time to explore. It's best to start your day early. On a clear day, you can enjoy the verdant mountain scenery as well as the aerial view of Genting SkyWorlds. Otherwise, foggy days still give that sort of mystical experience. By the way, each gondola has a USB slot where you can charge your phone.
Operating Hours: Monday – Sunday, 7:00 AM – 11:00 PM. Note that Chin Swee Station is open daily from 8:00 AM to 7:00 PM only. The schedule might change, so check the updated opening hours first before going.
Cable Car Fares: (Standard Gondola) One-Way, RM 10; Roundtrip, RM 18 / (Glass Floor Gondola) One-Way, RM 21; Roundtrip, RM 35
---
Genting Skyworlds and Skytropolis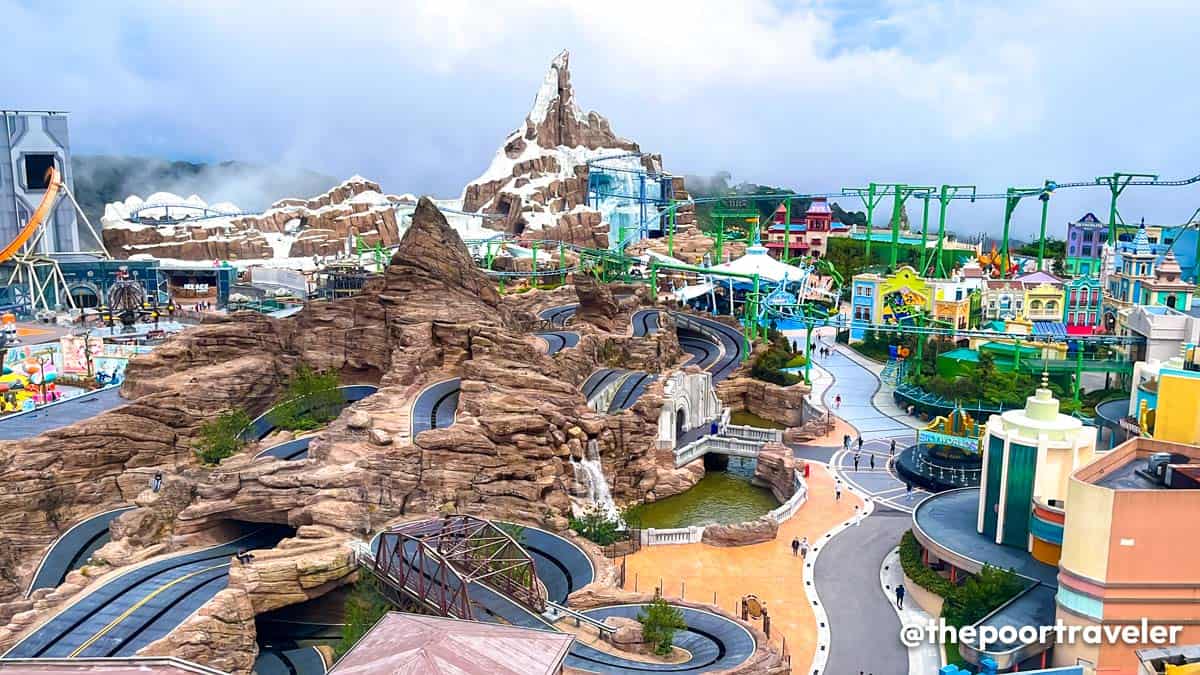 Another new addition to Malaysia's growing list of awesome theme parks is Genting Skyworlds, officially launched in February 2022. This sprawling outdoor theme park covers about 26 acres of land featuring nine (9) themed zones — Studio Plaza, Eagle Mountain, Central Park, Rio, Ice Age, Epic, Robots Rivet Town, Liberty Lane, and Andromeda Base. Aside from the 26 rides and attractions, the park's map is also dotted with food joints, stalls, and retail shops.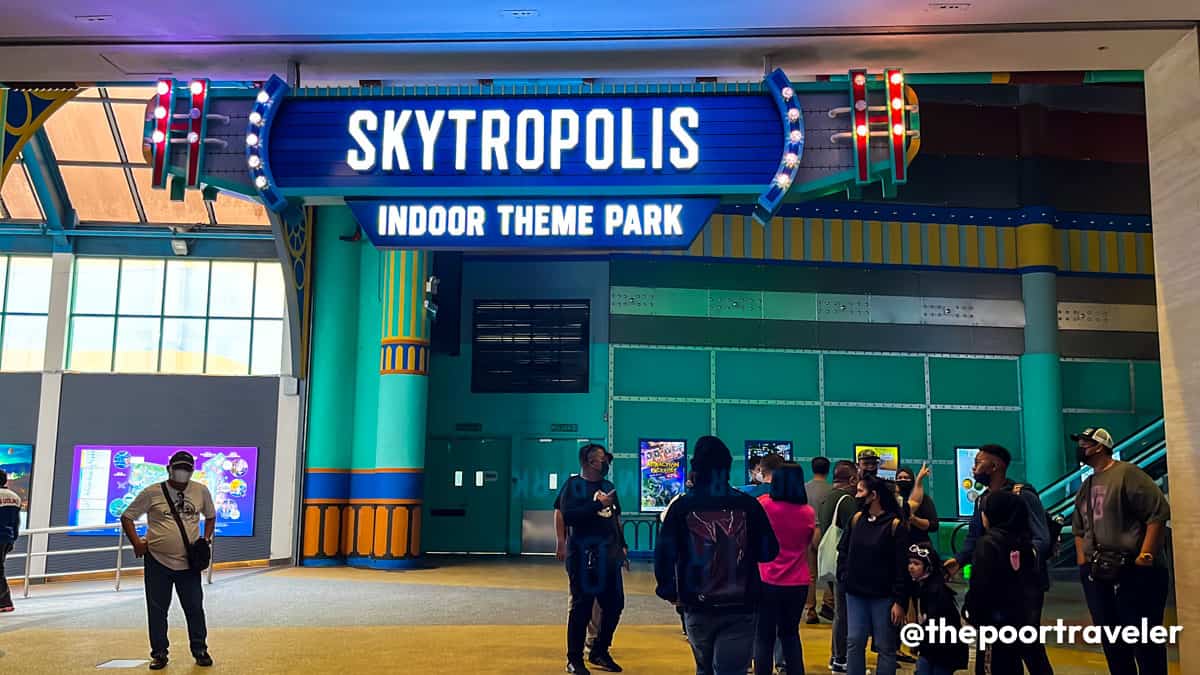 Weather not cooperating? Skytropolis is an indoor theme park located at First World Plaza. Encompassing an area of about 400,000 square feet, it features over 20 rides, most of which are kid-friendly. Don't leave without trying fun activities like indoor zipline.
Other amusement parks are Ripley's Adventureland, BigTop Video Games Park, and Genting Bowl!
---
Batu Caves
Located on the outskirts of Kuala Lumpur, the Batu Caves is a network of chambers naturally carved into a prehistoric limestone hill. It's considered one of the most popular attractions in Malaysia and one of the most sacred Hindu sites in the world. Three big caves comprise the shrine complex; the largest is the Temple Cave (or Cathedral Cave), hosting a number of Hindu shrines.
One of its recognizable features is the 272-step Rainbow Staircase, so called for its colorful appearance. The makeover was done in August 2018, more than a year after my first visit in June 2017. Before the transformation, the most iconic feature is the gigantic statue of Lord Murugan. Now, the Rainbow Staircase, which leads to the Temple Cave, shares the limelight and also serves as a vibrant background for photos.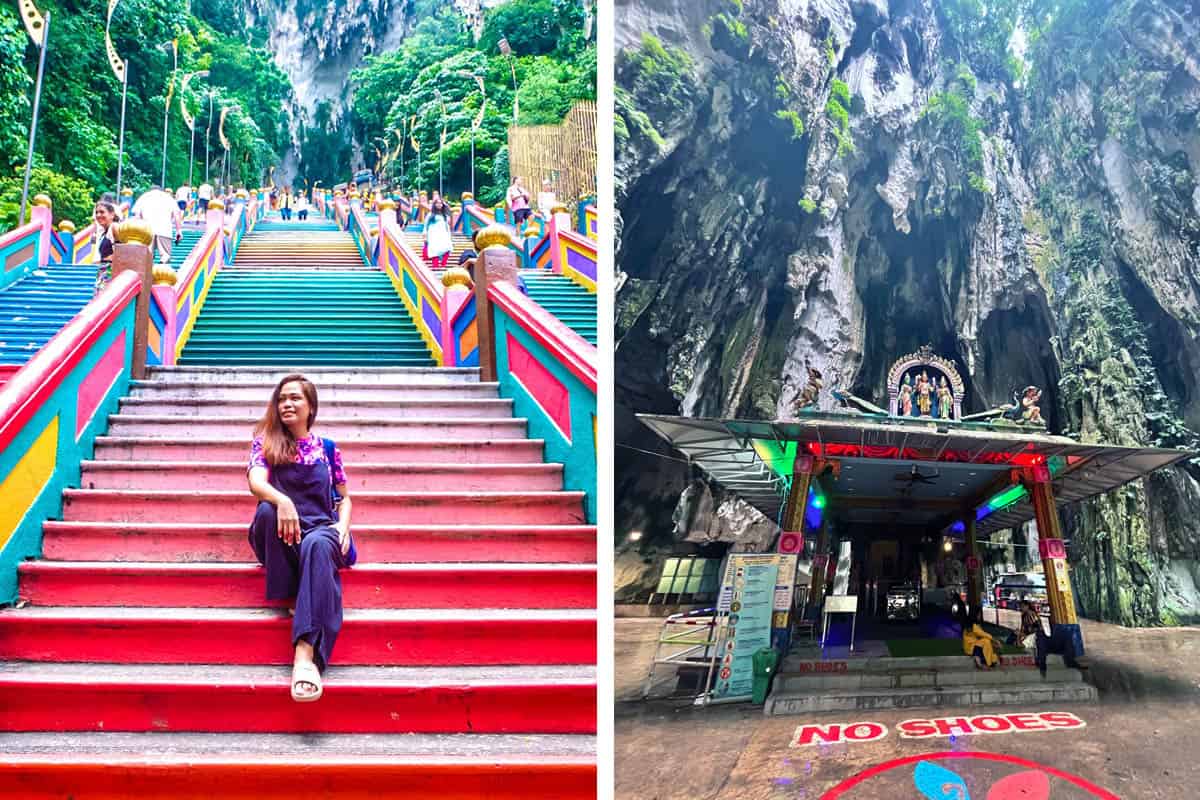 Batu Caves is also home to numerous long-tailed macaques, usually hanging around the staircase area. They are wild and quite territorial, so secure your belongings at all times. Do not provoke them. I have witnessed monkeys snatching water bottles and other items from unsuspecting visitors.
Location: Gombak, Selangor, Malaysia
Visiting Hours: Monday – Sunday, 7:00 AM – 8:00 PM. The schedule might change, so check the updated opening hours first before going.
Entrance Fee: FREE
How to Get to Batu Caves: Batu Caves is about 20 minutes away from Kuala Lumpur city center. Coming from KL Sentral Station, take the KTM Komuter train going to Batu Caves Station. The fare is around RM 2-3.
---
Sunway Lagoon
Have Your Best Day Ever at Sunway Lagoon, a vast amusement park just outside Kuala Lumpur in Petaling Jaya in the neighboring state of Selangor. This 88-acre leisure park features over 90 attractions stationed across six (6) different zones — Amusement Park, Wildlife Park, Scream Park, Extreme Park, Water Park, and the Lost Lagoon, the first Nickelodeon-themed attraction in Asia!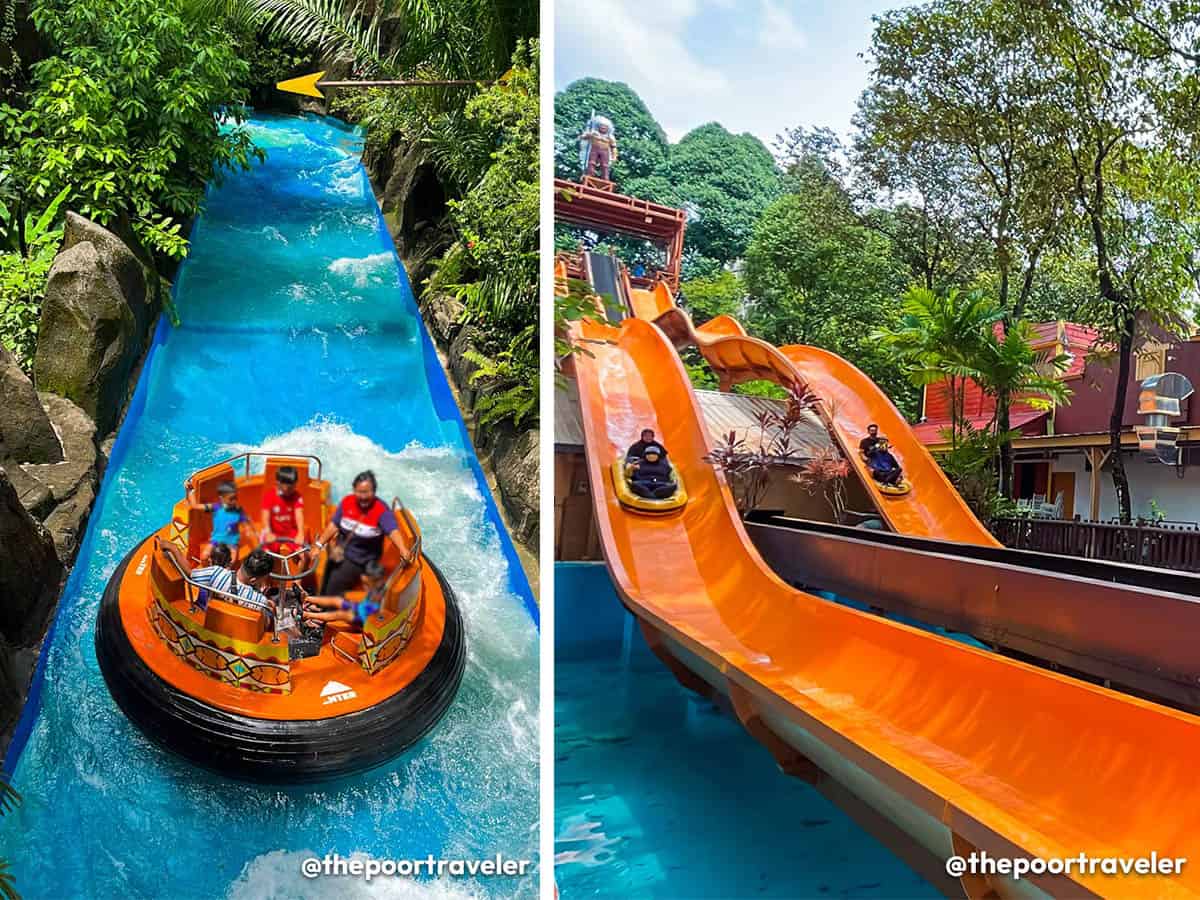 If you are looking for a shopping mall, a theme park, a water park, and a hotel all in one place, then Sunway Lagoon is the place for you! I was actually amazed at how extensive the place is. It's that one place where all family members (with different personalities and needs) will fit in.
Here are some of the most iconic rides and attractions:
Grand Canyon River Rapids
Pirate's Revenge
Scream Park
Vuvuzela: the World's Largest Vortex Ride
Surf Beach: the World's Largest Surf Pool
FlowRider
Monsoon 360
G-Froce X: Asia's Highest Slingshot Ride
428-Meter Pedestrian Suspension Bridge: Malaysia's Longest Suspension Bridge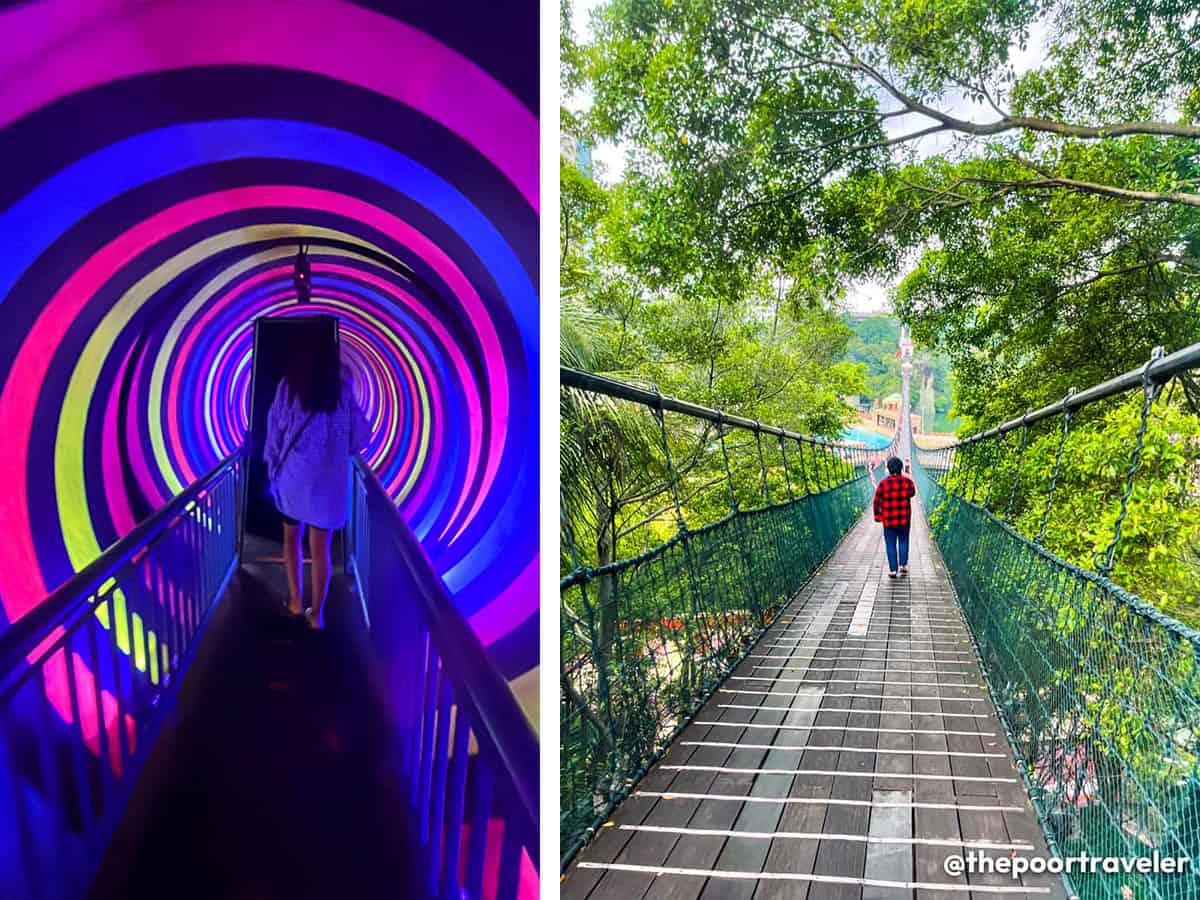 Should you get hungry while exploring, various dining options are available inside the park. And if one day is not enough, you can camp inside the park too! The spacious glamping tents dot the Explorer's Campsite, located at Nickelodeon Lost Lagoon. Sunway Resort Hotel & Spa next door is another option too.
Location: 3, Jalan PJS 11/11, Bandar Sunway, 47500 Selangor Darul Ehsan, Malaysia
Opening Hours: Monday & Wednesday – Sunday, 10:00 AM – 6:00 PM; Tuesday, CLOSED. The schedule might change, so check the official website or Facebook page for the updated opening hours before going.
Entrance Fee: Adult, RM 213; Children (12y/o below), RM 178; Senior Citizen (60y/o and above, RM 178; Children (Below 90cm height), FREE. Note: The admission covers the entrance to all parks and rides, activities, and attractions EXCEPT Bungy Jump, G-Force X, Go Kart, and Fun Fair. No Refund and No Cancellation policy applies.

How to Get to Sunway Lagoon: Take the KTM Komuter train going to Subang Jaya station, then get on a feeder bus to the Sunway Pyramid stop. If going via Putra LRT, get off at Kelana Jaya station, then catch a feeder bus to the Sunway Pyramid stop. Sunway Lagoon is approximately 15 minutes away from Kuala Lumpur.
---
Putrajaya
While Kuala Lumpur remains the national capital, Putrajaya is the current administrative and judicial center of Malaysia. The relocation of the seat of the federal government in 1999 and the judiciary in 2003 from KL to Putrajaya sought to decongest the capital city. Almost all of the government-run establishments are based here.
Here are some of the notable structures and sites:
Putrajaya Government Center
Putra Perdana
Putra Mosque
Iron Mosque (Tuanku Mizan Zainal Abidin Mosque)
Istana Melawati
Putra Bridge
Seri Wawasan Bridge
Putrajaya Landmark
Millennium Monument
Putrajaya Wetlands Park
Putrajaya Lake
From being part of Selangor, Putrajaya officially became a federal territory in February 2001, the third in Malaysia after KL and Labuan.
How to Get to Putrajaya: From Kuala Lumpur city center, you can take the KLIA Transit from KL Sentral Station to Putrajaya Sentral Station. The fare starts at RM 15 (one way). If you opt to take the bus, the pick-up/drop-off point for passengers traveling between KL and Putrajaya is beside Putrajaya Sentral train station. Fare ranges from RM 5 – RM 10.
---
Kampung Kuantan
The small village of Kampung Kuantan in Kuala Selangor is one of three firefly-watching sites in the area. These fireflies (kelip-kelip) became the beacons of tourism activity in Kuala Selangor.
Kampung Kuantan Firefly Park, which started as a private venture in the 1970s but is now managed by the Kuala Selangor District Council, hosts firefly watching tours. To accommodate the increasing number of tourists without destroying the natural habitat of the fireflies, traditional non-motorized boats called sampan are used to navigate along the Selangor River, which is one of the famous sites with the largest firefly colonies in the world.
The river serves as a stage for the magical dancing light performance. The best time to witness this spectacular natural wonder is around 8:00 PM on a clear moonless night. The boat journey lasts 20-30 minutes. Note that flash photography is strictly not allowed. Also, don't forget to bring your trusted mosquito repellent brand.
It's recommended to book this activity in advance to secure your slot, especially during the holiday or peak season. It's also best if you could avail yourself of a package tour for firefly watching rather than doing it by yourself.
Location: Kampung Kuantan, Bestari Jaya, Selangor, Malaysia
Opening Hours: Monday – Sunday, 7:00 PM – 10:30 PM. The schedule might change, so check the updated opening hours before going. Be at the ticketing counter on or before 7:30 PM.
Entrance Fee: The rate starts at RM 50 per sampan (boat), good for four (4) pax.

How to Get to Kampung Kuantan: If you are coming from KL city center (Puduraya Bus Station, Medan Pasar, or Klang Sentral), take a bus to Kuala Selangor. You can get the ticket on the bus. The fares range from RM 5 – RM 15, depending on the bus type and where you boarded the bus.

From Kuala Selangor, take another bus that passes the entrance to firefly park. If you choose to ride a cab, the fare is around RM 50 (one way). The total travel time is about two hours from Kuala Lumpur city center. Note that the last trip to Kuala Lumpur city center is usually 7:00 PM.
---
Malacca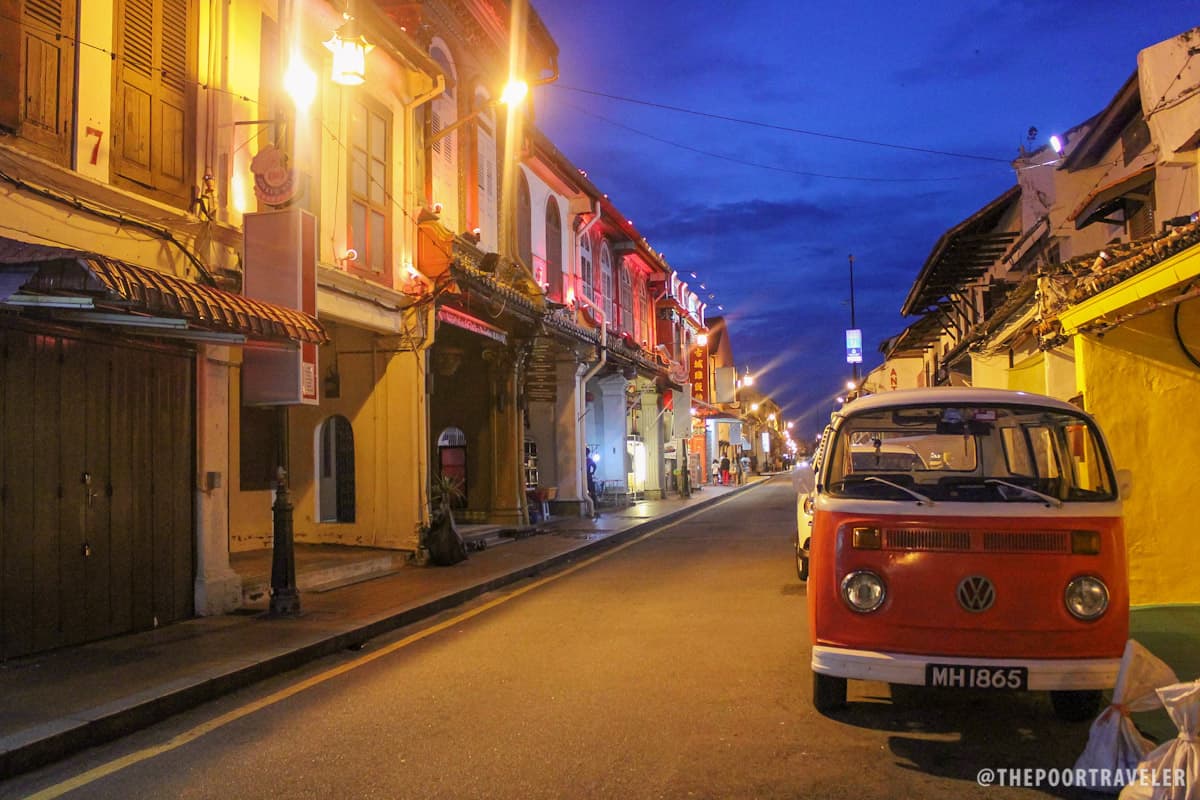 Listed as a UNESCO World Heritage Site, the historic city of Malacca (or Melaka, its local name) is one of Malaysia's most important tourist destinations. Its long history has seen the rise and fall of the Portuguese, the Dutch, and the British as they conquered the place, leaving long-standing structures and cultural influences that are still alive and visible, creating a melting pot of cultures that is truly one of a kind.
Although this city is rapidly developing into an urban hub, at its core is a heritage area divided into two parts by the Melaka River. On the river's eastern bank lies the Chinatown and on its western bank, the center of the European settlement during their rule.
---
Oh, one more thing!
Since prenuptial shoots abroad and destination weddings are becoming popular, Malaysia is also promoting some of their beautiful natural attractions, modern architectural structures, wide open green spaces, and wonderful cultural sites as filming locations. Here, you'll find relatively affordable event venues and services.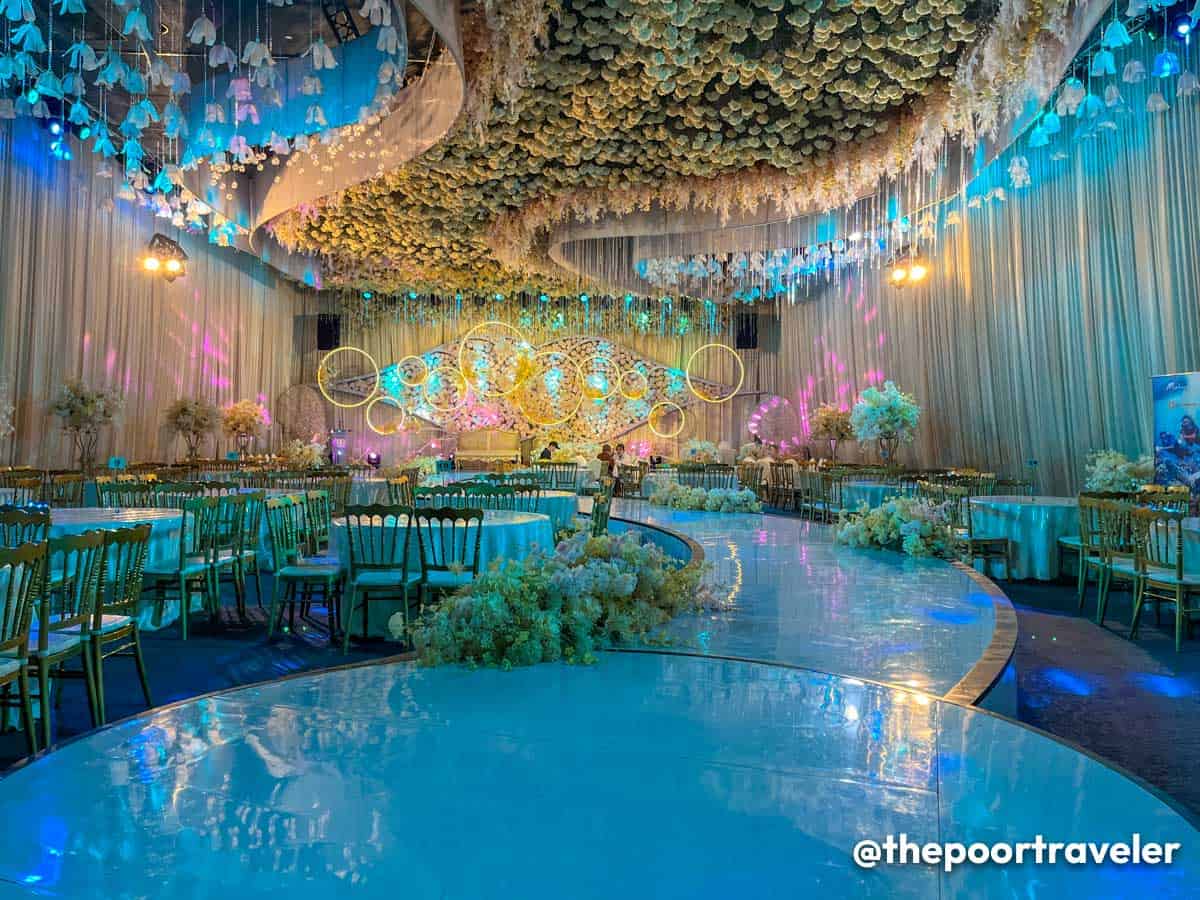 In Kuala Lumpur, Magica Events & Functions Hall caters to such occasions, providing venues for different group sizes and budgets. The rates are inclusive of the venue with decorations, catering, table set-up, and light-and-sound services. If you are interested, you may visit its website at magicawedding.com.my or Instagram page.
---
As countries continue to ease their COVID-19-related travel restrictions, many airlines are also reopening routes for commercial flights. Cebu Pacific encourages every Juan to fly again, offering low fares and implementing safety protocols.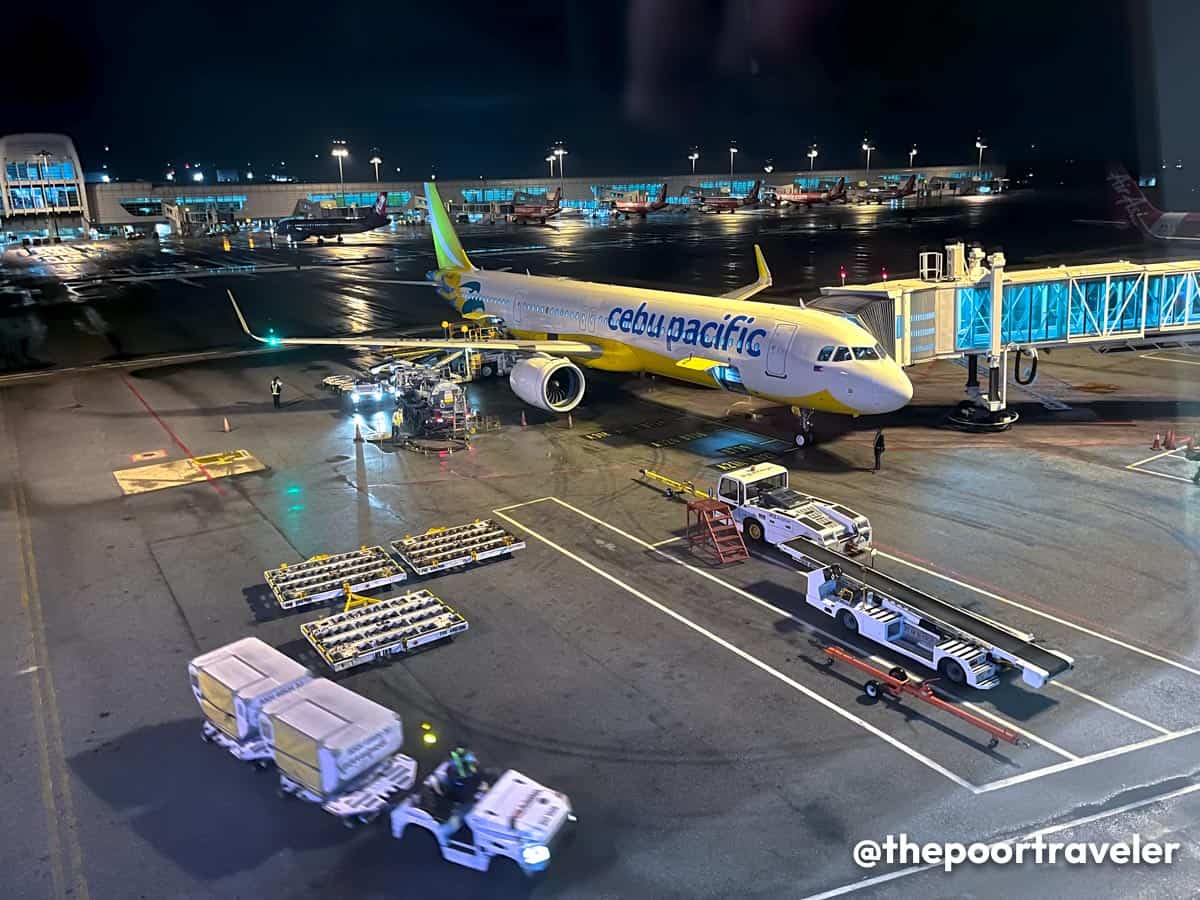 If you are planning to travel to Kuala Lumpur, Cebu Pacific currently offers daily flights between Manila via NAIA 3 and Kuala Lumpur via KLIA2. The travel time is four hours and 20 minutes.

Depending on your budget and/or preferences, you may choose from these three options:
Go Basic, inclusive of a complimentary 7kg carry-on baggage allowance and unlimited rebooking.
Go Easy, which covers 20kg (one piece) checked luggage and standard seat selection on top of the 7kg carry-on baggage allowance and unlimited booking.
Go Flexi, includes all of the abovementioned PLUS free cancelations, with the value stored in your Travel Fund.
Note that fare differences may apply for unlimited rebooking service for all three packages. You can also order meals in advance as add-ons. Vegetarian and halal meals are also available on the menu.
---
Written by: Asta Alvarez
Photos by: Asta Alvarez & Yosh Dimen
This recent trip to Kuala Lumpur was made possible by Cebu Pacific and Tourism Malaysia.
2️⃣0️⃣2️⃣2️⃣ • 0️⃣9️⃣ • 1️⃣4️⃣