Whenever we're asked what are favorite local destinations are, we always include Zamboanga City in the list. And almost always, we get a one-word follow-up question delivered with a lot of curiosity — "Why?"
In my circle of friends, I can count with my fingers those who have set foot in this corner of Mindanao. But what's in Zamboanga? Why should you visit? As one of the biggest urban hubs in the Philippines in terms of land area (and population), Zamboanga City is brimming with attractions that are worth going the distance.
Zamboanga City's travel scene has been developing fast over the past few years. It is, after all, Region IX's primary gateway. Tours are becoming more organized. Promotion of the city has been relentless, especially after travel restrictions have eased. Most tourists flock to the islands and the beaches, but the local food scene is steadily drawing in more visitors, too.
The team has been to Asia's Latin City five times already, but each time we felt like there was still more to see and discover! On our most recent trip, AirAsia, which now flies daily to Zamboanga, toured us around the city and we got to visit some attractions for the first time!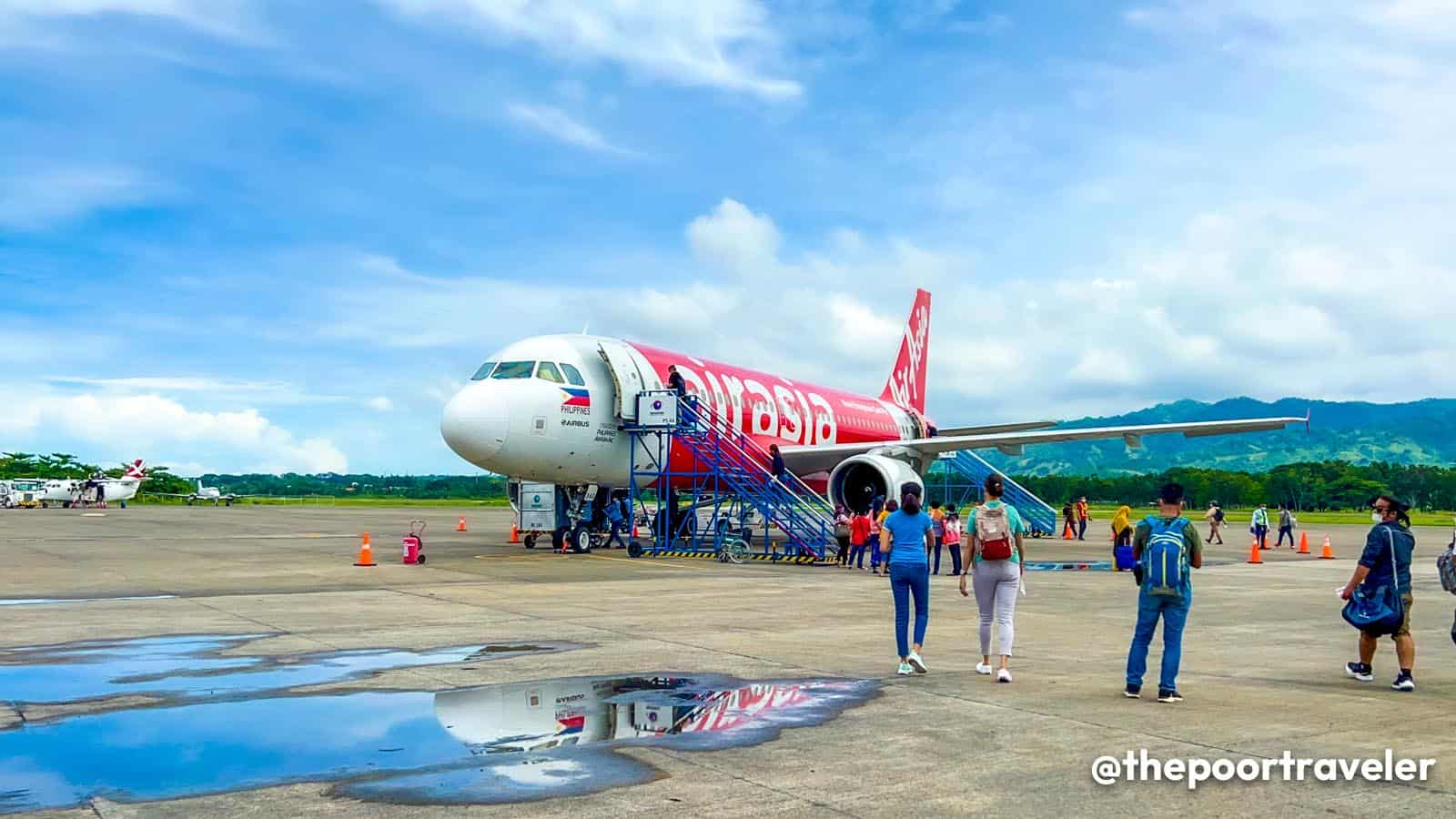 If you're curious about what awaits you there, here's a full rundown of the things to do and places to visit in Zamboanga City.
---
WHAT'S COVERED IN THIS GUIDE?
Pink Beach (Sta. Cruz Grande Island)
Off the coast of Zamboanga Peninsula lies an island that, when kissed by the sun, glows with a natural rosy blush. Hailed by the National Geographic as one of the World's 21 Best Beaches in 2017, Pink Beach is Zamboanga City's most popular tourist attraction.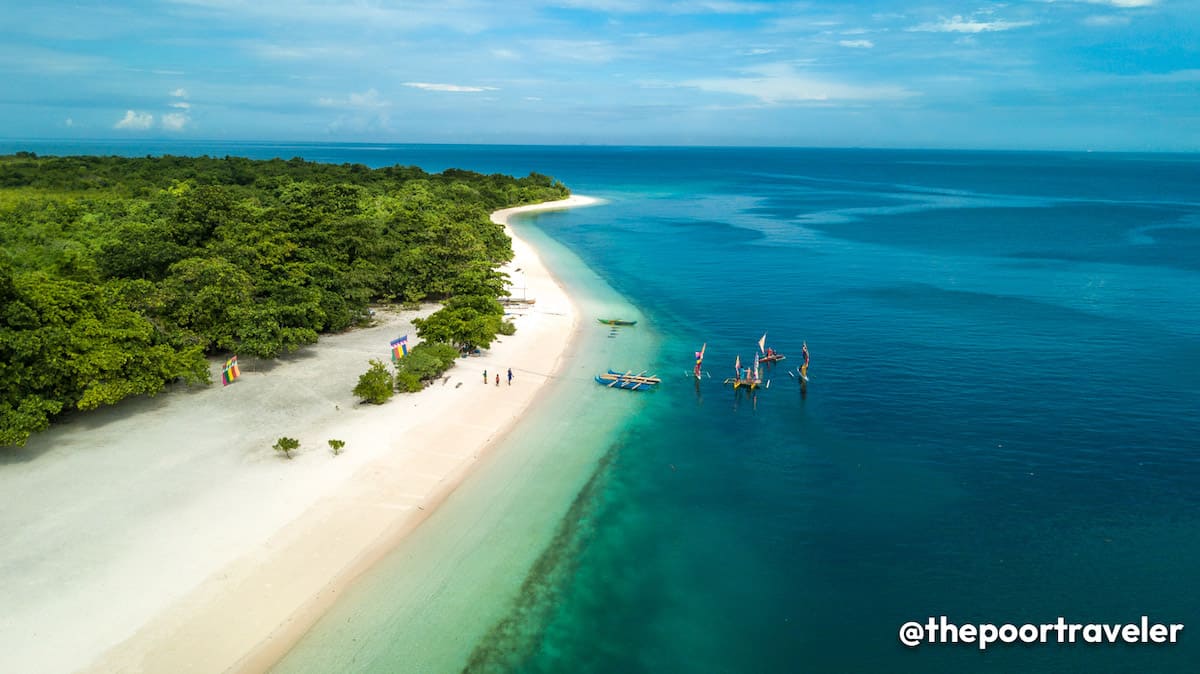 To manage your expectations, the pink hue isn't vivid or bright. From afar, the sandy shore looks like the usual white beach, but the closer you get, the pink taint becomes more apparent. The sand's pale pink tint is the result of the weathering of the red organ-pipe corals (tubipora musica) that were brought to the shore by the waves.
Punctuating the southeastern side of the peninsula, Zamboanga City's Paseo del Mar is the main jump-off point to the island and its Pink Beach. Visitors can hire a tricycle from the city center to Santa Cruz Island Ferry Terminal in Paseo del Mar. The boat ride takes about 20 minutes.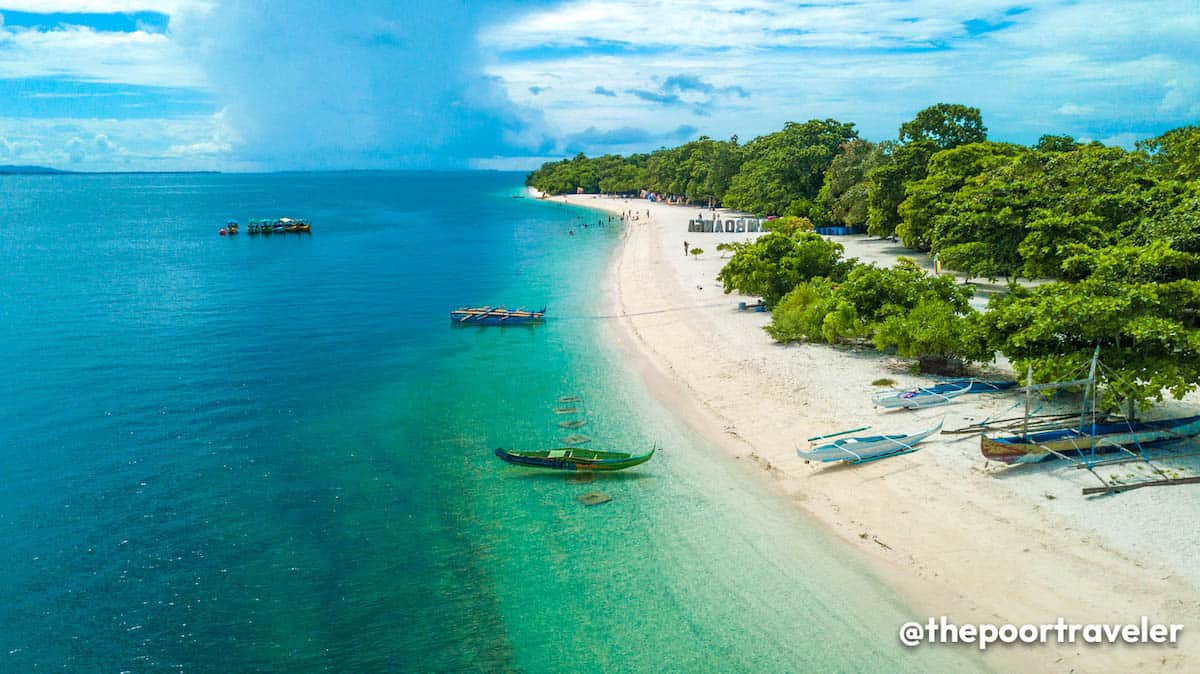 Because the number of visitors is strictly regulated, you need to register in advance before going. Registration and boat service start at 7:00 AM. Overnight stay is not permitted and only day tours are allowed.
Boat fee is P1000, good for up to 10 passengers. If your group is smaller, you'll still need to pay the same amount.
Jump-off Point: Paseo del Mar (Santa Cruz Island Ferry Terminal)
Day Tour Schedule: 7:00 AM – 2:00 PM (Tuesday-Thursday, Saturday – Sunday); CLOSED (Mondays & Fridays). Note that the schedule might change without prior notice, so check first before going.
Entrance Fee: P20 + P5 (Terminal Fee)
Boat Fee: P1000 (good for up to 10 pax)
Cottage Rental Fee: P100 – P500 (depending on the size)
---
Mangroves Boat Tour (Sta. Cruz Grande Island)
While Grande Santa Cruz Island allures with its pink radiance, its beauty goes beyond appearances. It also keeps a trove of natural wonders. On the other side of the island is a lagoon fully adorned with mangroves, nourishing wildlife and promoting biodiversity.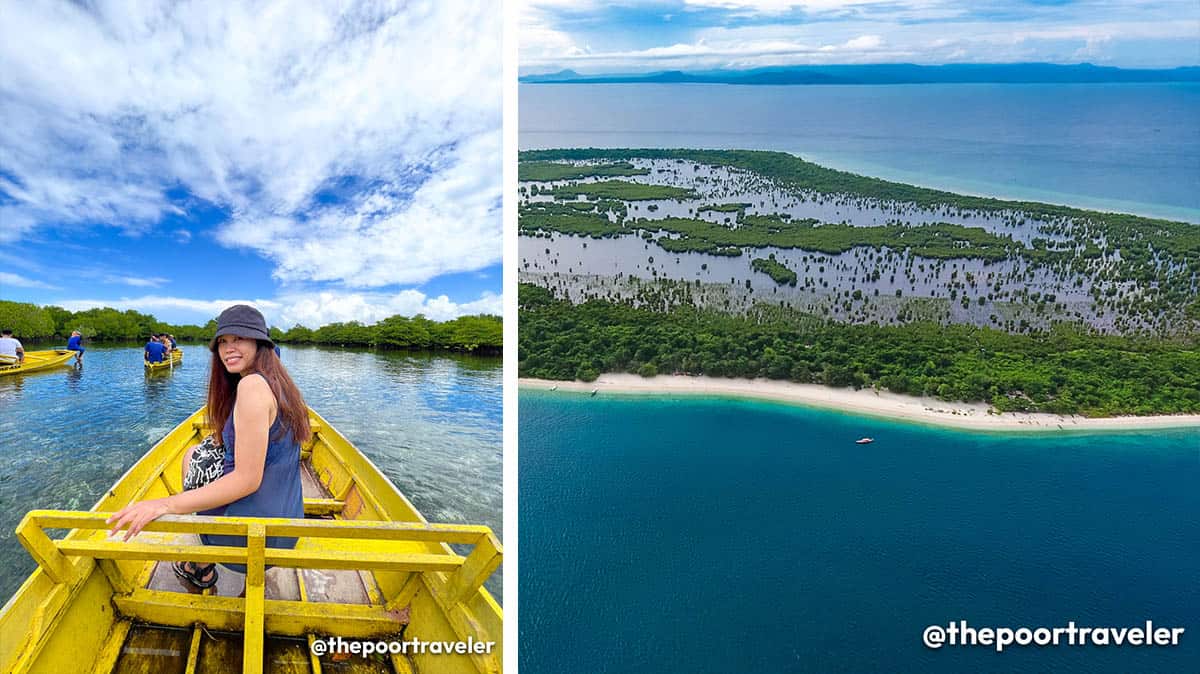 The lagoon actually dominates the whole island, occupying most of the surface. The best way to explore it is to take a guided boat tour. As your boatman paddles, a guide will lead you to a number of spots to explain just how important it is to protect this site. You'll learn about the types of mangroves and meet upside-down jellyfish. Don't worry, they're not dangerous at all. They're virtually stingless. But please don't get them out of the water.
To join a lagoon boat tour, tell the boatmen that brought you to Pink Beach that you want to explore the lagoon. They will take you to a small community near the entrance to the lagoon. This transfer will cost you an additional P200.
Here, you'll be transferring to a smaller "yellow boat." Rental of each yellow boat costs P300, good for 2 passengers. Any given boat will be accompanied by 2 paddlers, each from a different family. (It's a way of making sure everyone in the community benefits from the program.)
Tour guide fee is P300. A tour guide can lead up to 5 boats max. You can team up with other boats so you could split the guide fee.
Important: you can only arrange a tour before 12 noon! They won't be accepting any booking beyond that time. Please follow the rules and regulations when exploring. The Grande Santa Cruz Island, together with the smaller Little Santa Cruz Island, is a protected area.
Here's a summary of the lagoon tour expense.
Boat to entrance: P200 (boat can accommodate up to 10 pax)
Yellow paddle boat rental: P300 (good for 2 pax)
Tour guide fee: P300 (good for up to 5 boats)
---
Vinta Rowing
The vinta is the traditional outrigger boat that is common in Mindanao, especially in the areas of southern Mindanao, Sulu archipelago, and the Zamboanga peninsula. It is famous for its vividly colorful rhombic sail, adding a splash of color to the waters of Sulu Sea.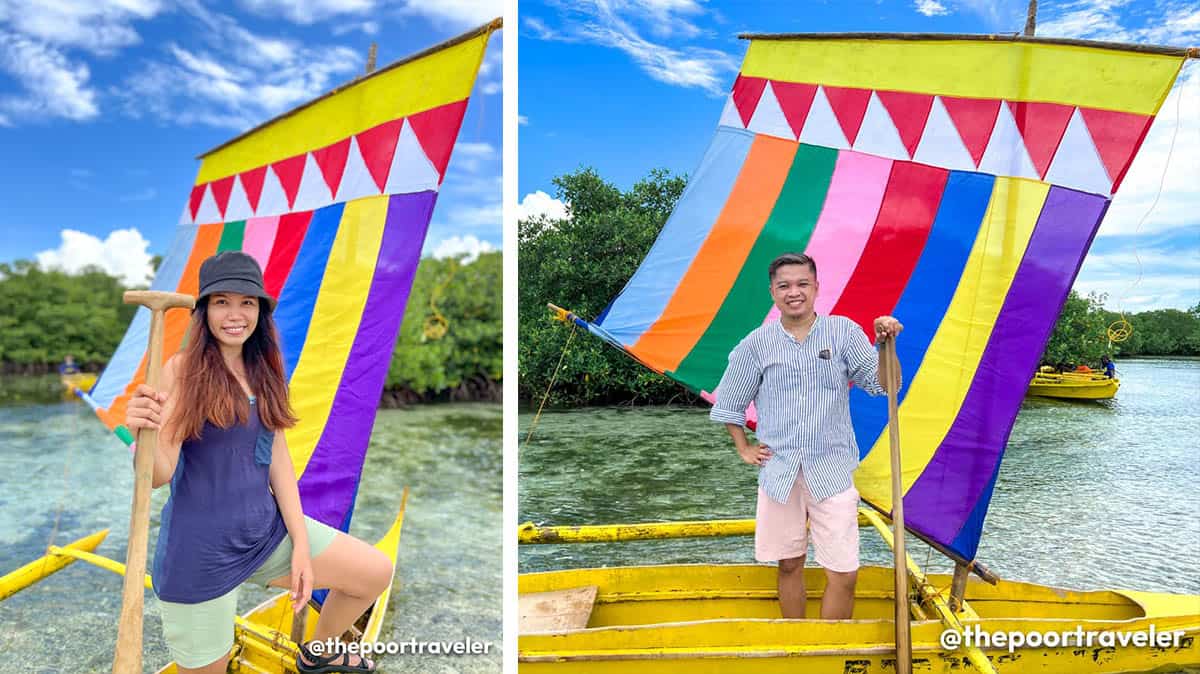 The vinta plays an important role in the livelihood of the locals — economy, trade, and transportation. It is historically used as a fishing vessel. Today, it also serves as a mode of transportation for people, as a cargo vessel to deliver products/goods, and as a tourist attraction.
If you want to experience rowing or riding a vinta, you may charter one in any of the barangays along the city's coastlines or you can do it when you visit Grande Santa Cruz Island.
---
Little Sta Cruz Island & Sandbar
Sitting northwest of Santa Cruz Grande Island, Little Santa Cruz Island is like a quick dash of paradise off the coast of the Zamboanga peninsula. The most recognizable feature of the island is the sandbar trailing on the easternmost point.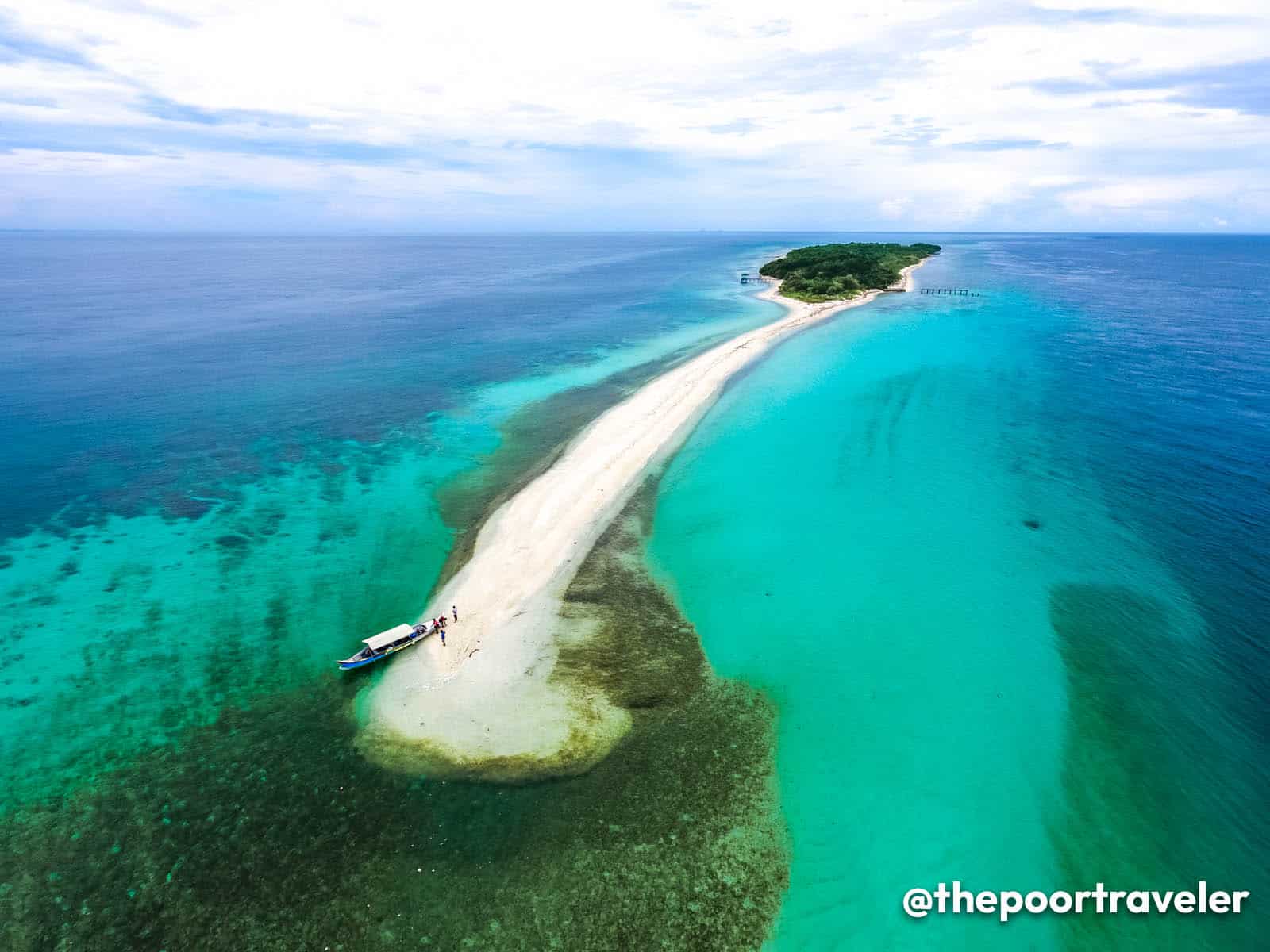 Although the island is fringed with fair sand, it is a mixture of fine and broken shells and corals. There are small lagoons, but tourists are not allowed to venture beyond sandbar. The surrounding waters are mostly deep, sea-grass-covered, and are not recommended for leisure swimming.
Visitors are only allowed to stay here for 10 minutes. But if you really want to make a stop here, a detour will cost you an additional P200.
Jump-off Point: Paseo del Mar (Santa Cruz Island Ferry Terminal)
Additional fee if making a stop here: P200
---
A steadily rising tourist attraction is Once Islas (11 Islands), a string of islands and islets off the eastern coast of Zamboanga City. Not all islands are open to the public, but those that are accessible are great for swimming, sunbathing, and further exploring. There are designated snorkeling spots for those who want to take a peek into the underwater scene. Buh-Buh, Bisaya-Bisaya, Baung-Baung, and Sirommon are those that are accessible to the public.
The islands are only open for day trips. A limit of 200 visitors per day is implemented, so advance registration is required. You need to book online through onceislas@gmail.com one week before your planned visit. Guidelines and steps will be emailed upon booking inquiry. Walk-ins are not entertained.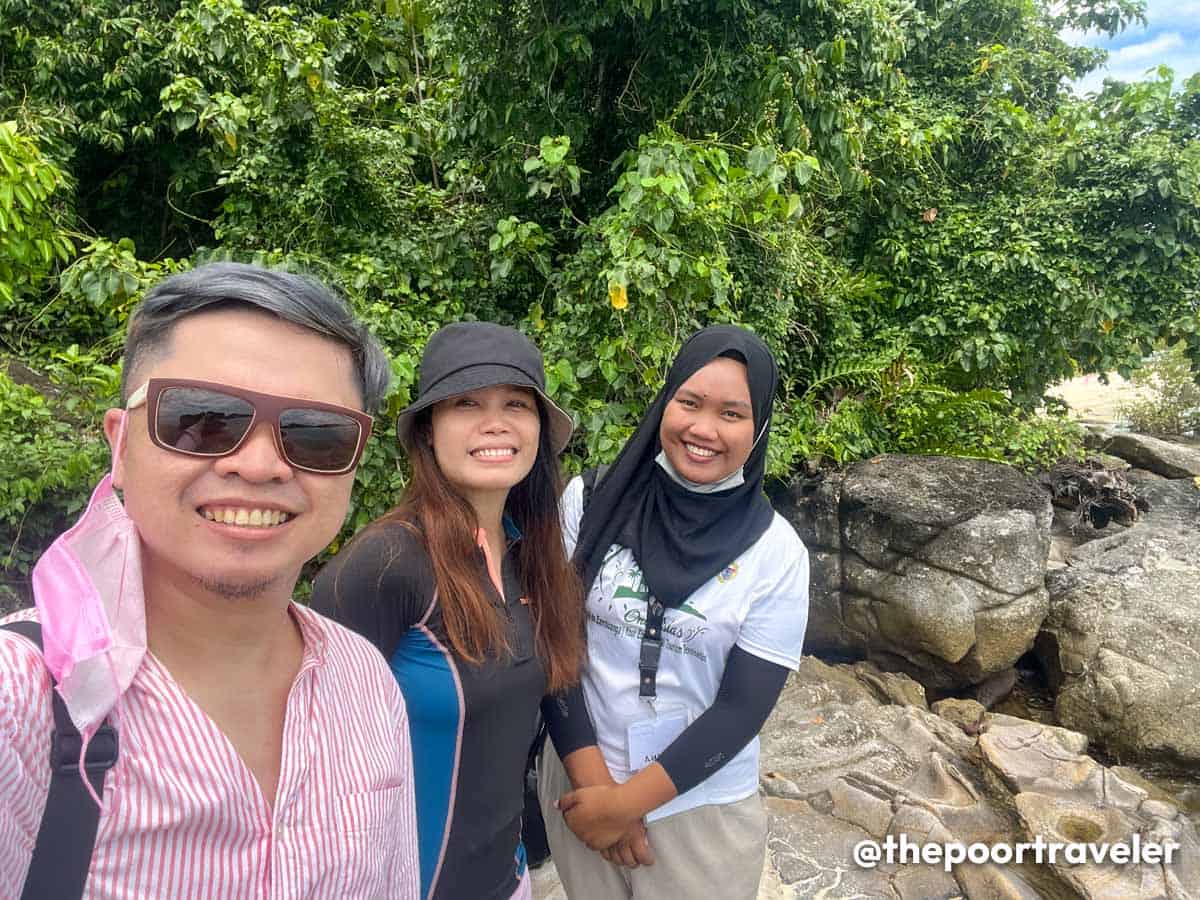 The jump off point is the Panubigan Ferry Terminal, roughly 1.5 hours from the city center.
Jump-off Point: Panubigan Ferry Terminal in Barangay Panubigan
Operating Hours: 7:00 AM – 2:00 PM (Tuesday – Thursday, Saturday – Sunday); CLOSED (Mondays & Fridays). Note that the schedule might change without prior notice, so check first before going.
Boat Rates: P1,200 (BiBa or Bisaya-Bisaya and Baung-Baung Route, good for 5 pax); P2,000 (Island Cruise, good for 5 pax)
Fees: P100/head (Entrance Fee); P100/head (Environmental Fee); P300 (Guide Fee; good for 5 pax); P150 (Cottage Fee)
Below are the accessible islands:
Bisaya-Bisaya Island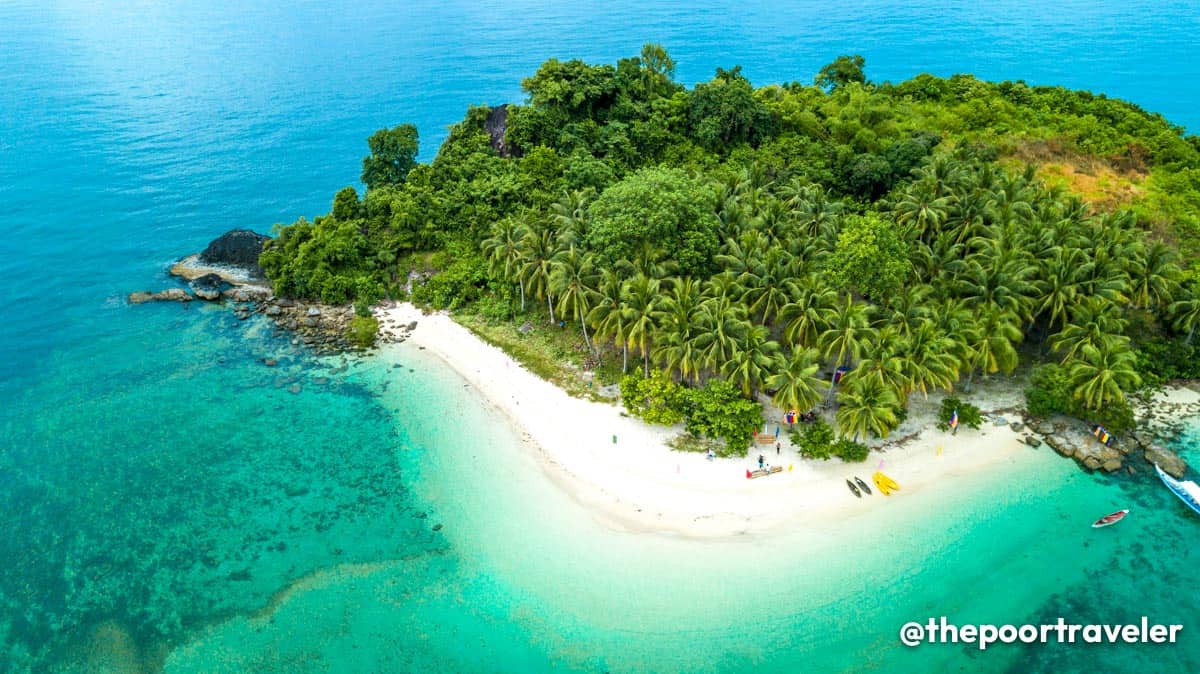 Bisaya-Bisaya Island is a two-faced island, with steep cliffs on one side but blanketed with fine white sand on the other. Its northern face is where you'll find the sandy stretch, fringed with palm trees. From above, the beach area resembles a boomerang on patch of grass. In between the trees are a few huts where you could stay and enjoy coconut juice, which is for sale on site.
Not too far away is a smaller islet often dubbed a child of Bisaya-Bisaya. This one's generally more rocky and jagged. It features a small natural pool that gets filled by the waves at high tide.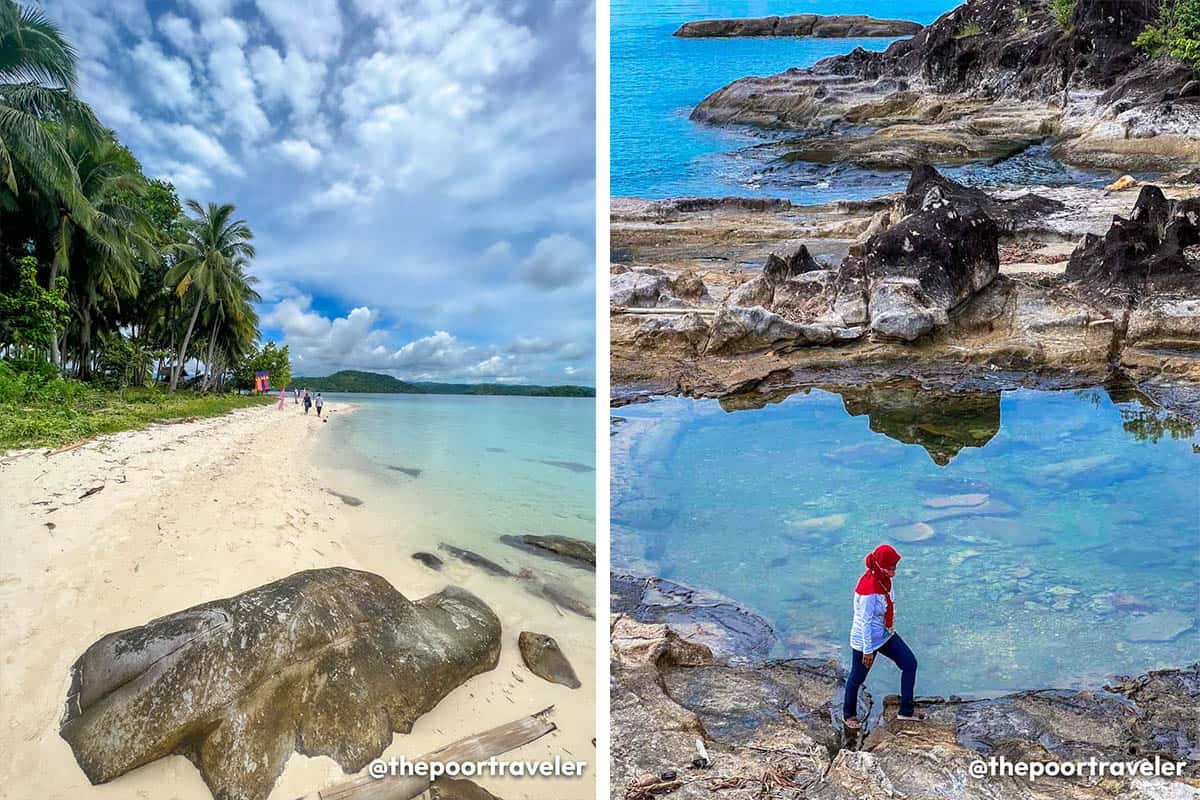 Our guide Sirna shared with us a folk tale about two fishermen, a Christian and a Muslim, who once stumbled upon the island that blessed them with fish. But the two did not agree on how they would divide the ocean bounty — since one of them caught much more than the other — so they decided to go their own way. According to our guide, "bisaya-bisaya" is the local term for "kanya-kanya" or not sharing.
Baung-Baung Island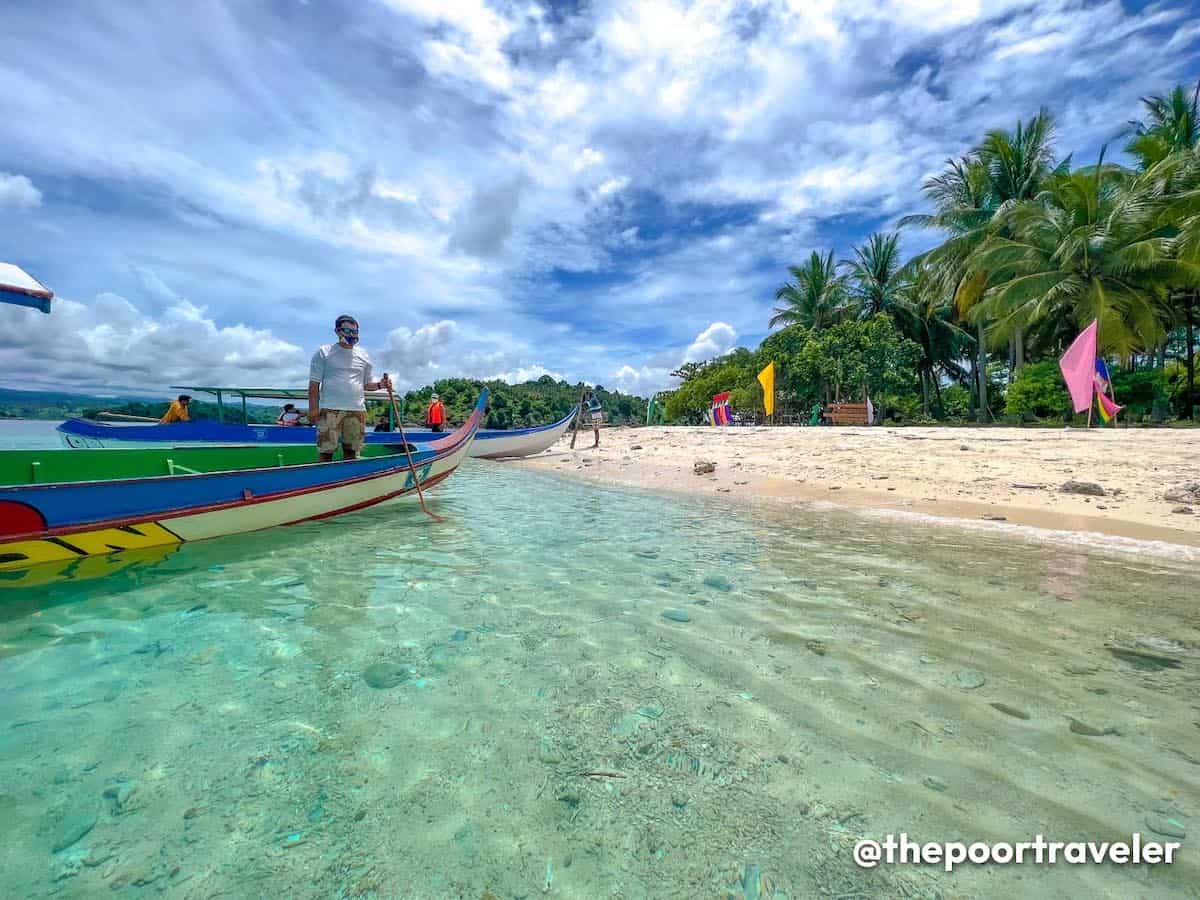 Baung-Baung Island is an almost rectangular island whose southwestern end shimmers with its fine white sand. It's usually the stop right after Bisaya-Bisaya because of its proximity to it. In fact, Baung-Baung has a trekking trail that will lead you to a viewpoint that affords a majestic view of Bisaya-Bisaya and the other islets around it. On Google Maps, it's marked "Baong Island".
Sirommon Island
Sirommon Island is the usual lunch stop for boat tours; thanks to its spacious huts. It also has a wide strip of white sand and a sand bar, which is probably why most tourists spend the most time here. It's also a great snorkeling stop.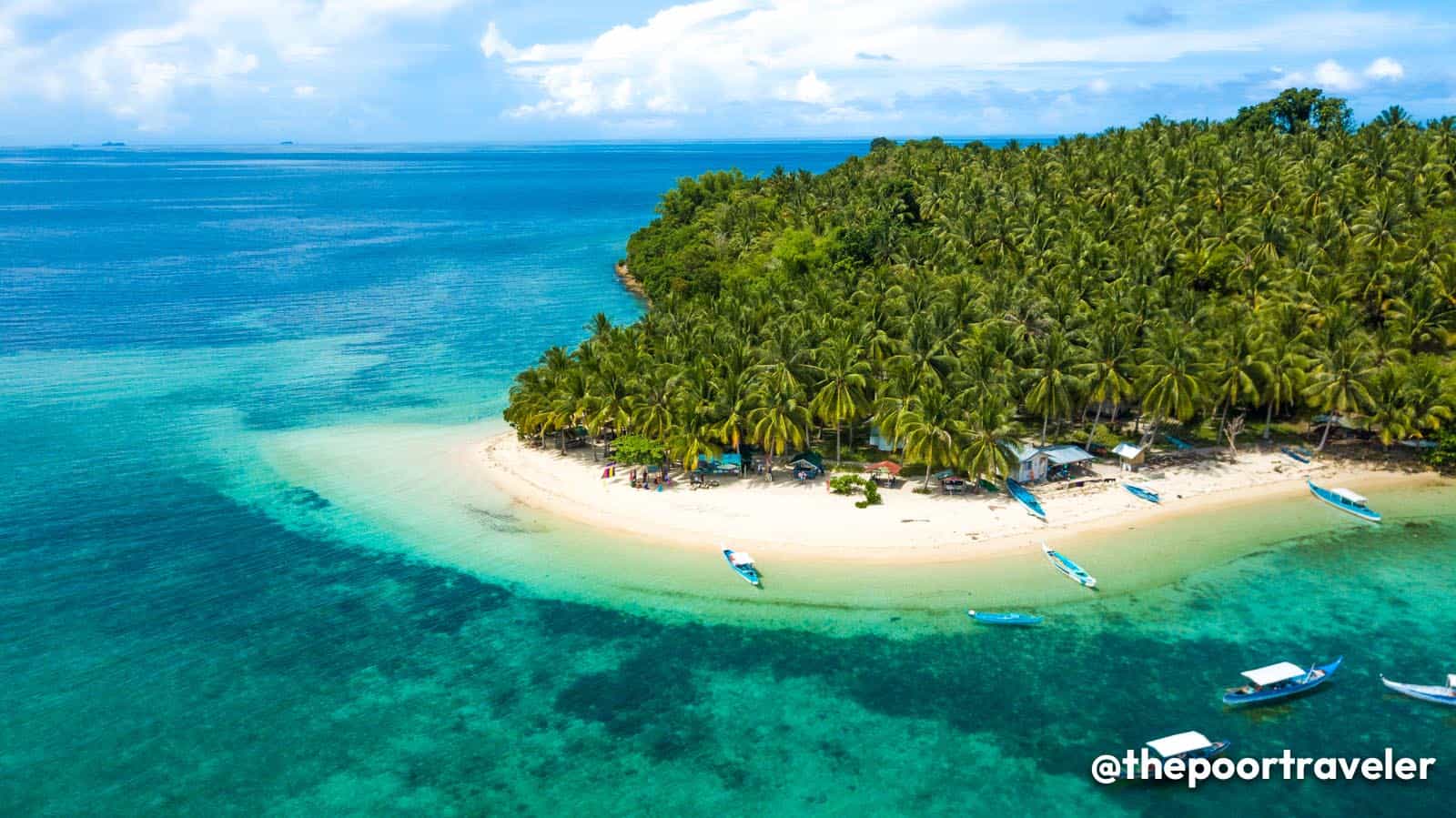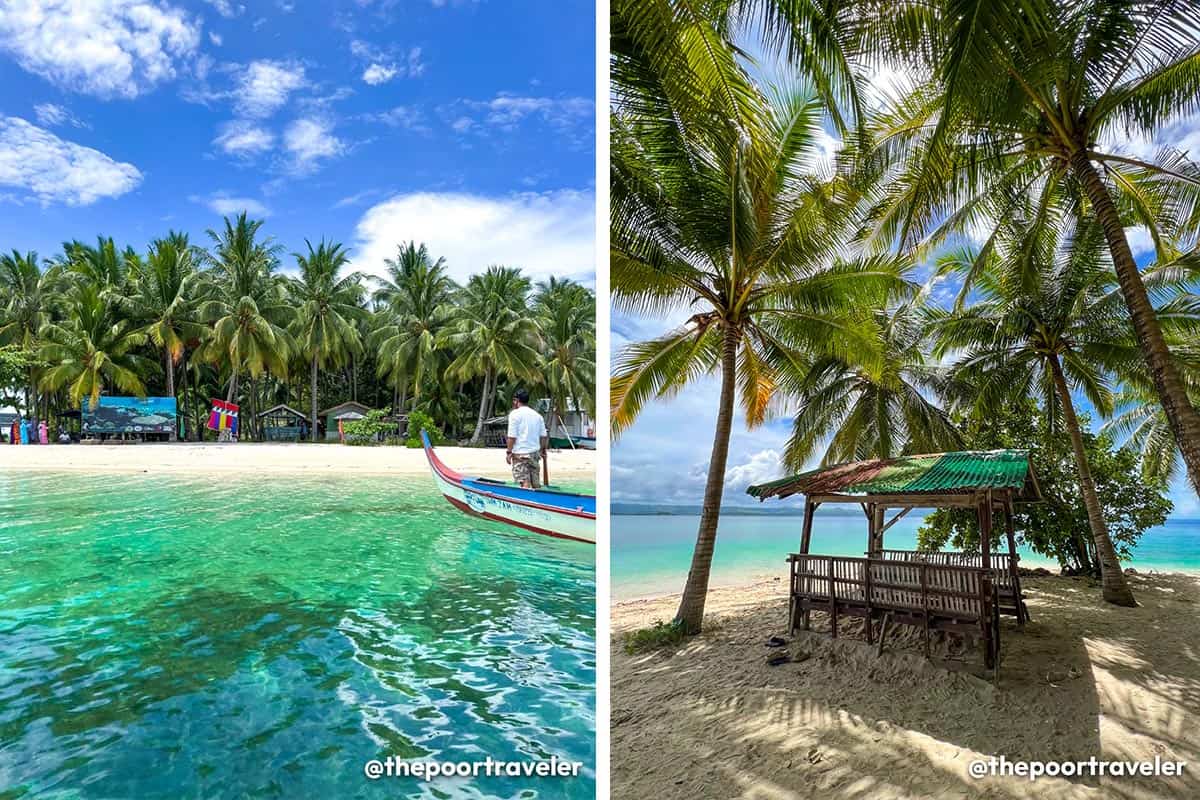 Buh-Buh Island
Buh-Buh Island is best known for its beachfront mosque. Pre-pandemic, tours would make a stop here, but we're not sure whether or not it's still the case. We didn't set foot here, though.
---
El Museo de Zamboanga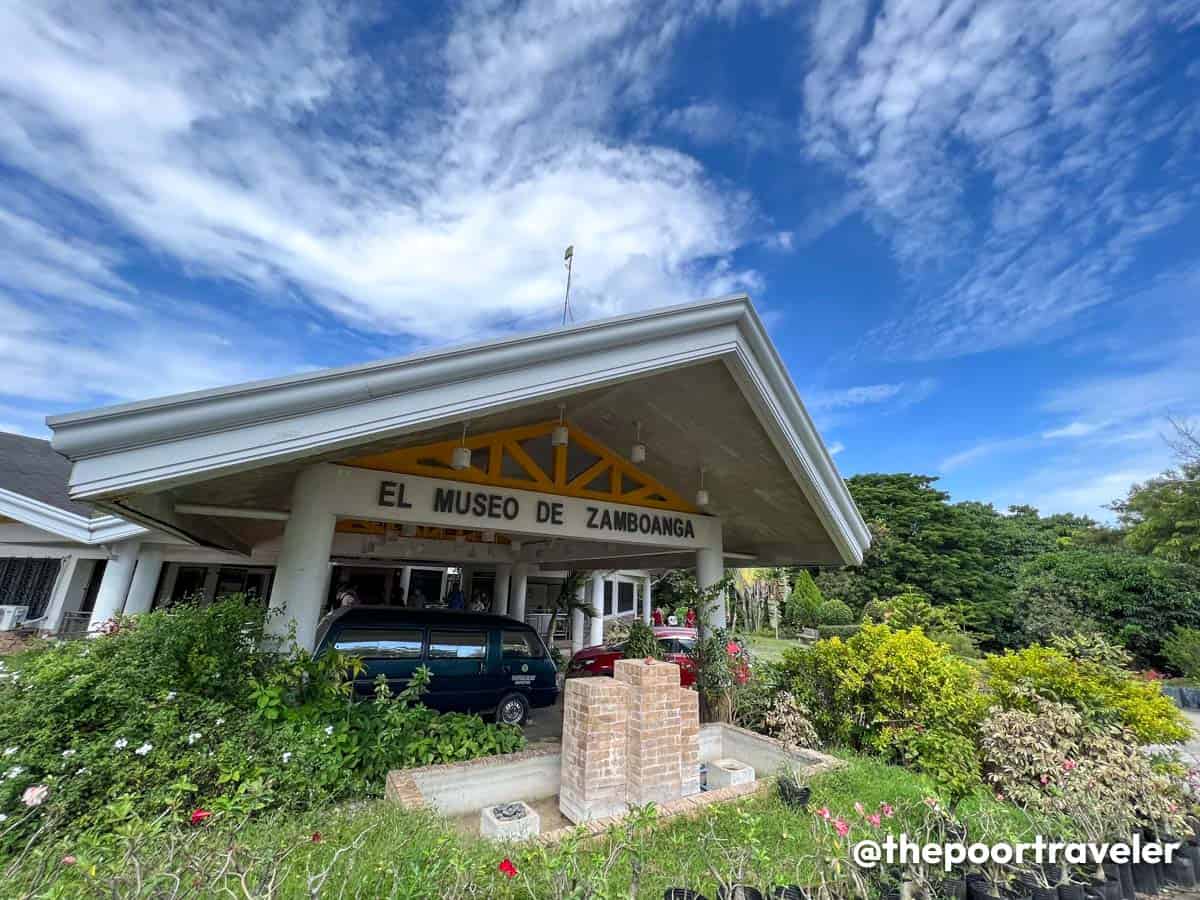 El Museo de Zamboanga should be the first stop of any city tour. It offers a quick overview of the history and heritage of Zamboanga City, which explains much of what you'll see as you visit more places through the day.
It has two galleries — the main gallery, housing the permanent exhibition, and another one for the temporary or seasonal exhibits. It showcases historical items and artifacts that narrate the colorful story of the region, its people, and its rich culture from the pre-colonial period to the more recent decades. The museum is nestled in the extensive Pasonanca Park.
Location: Hardin Maria Clara Lobregat Complex, Pasonanca Park, Pasonanca Road, Zamboanga City
Opening Hours: 9:00 AM – 5:00 PM (Monday – Saturday); CLOSED (Sundays). Note that the schedule may change, so check the official Facebook page for the latest update before going.
Entrance Fee: P10 (Adults); P5 (Minors/Students/Seniors)
---
Pasonanca Park & Scout Limbaga Campsite
Opened to the public in the 1910s, the Pasonanca Park is another green space for nature lovers and those who want to have a quick escape from the much busier city center. It houses the Camp Limbaga (Scout Limbaga Campsite) with a convention center, an amphitheater, an aviary, a floral garden and butterfly sanctuary, and public swimming pools — a kiddie pool, a natural pool, and an Olympic-size pool.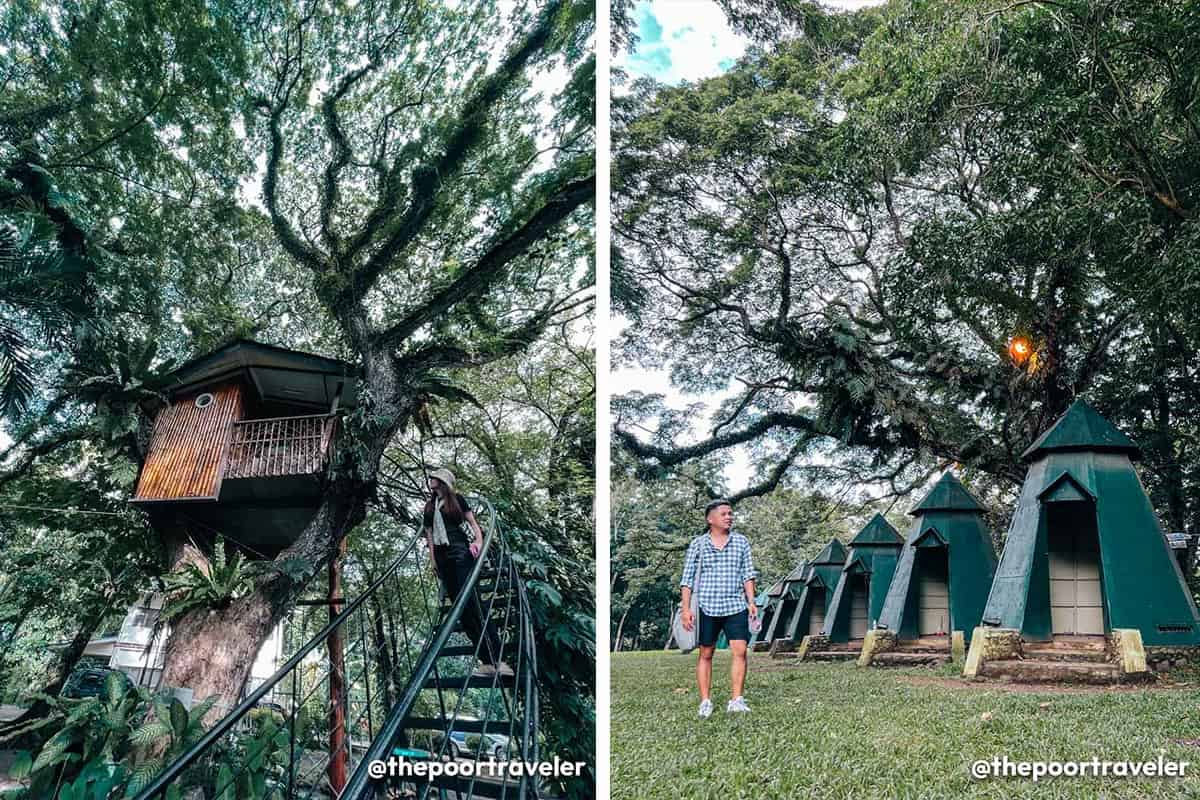 Probably the most famous attraction is the Pasonanca Treehouse. Constructed in 1960, it was originally built to serve as the Youth Citizenship Training Center. Today, visitors come here to take photos, but if you want to spend more time here, you can rent the treehouse too! Make sure to contact the LGU's admin first to coordinate. You can buy food along the way from the sidestreet restaurants, stores, and BBQ stands.
Opening Hours: 6:00 AM – 6:30 PM (Daily). Note that the schedule might change without prior notice, so check first before going.
Admission Fee: FREE. The park itself is free, but the attractions impose their own entrance fees, usually ranging from P10 to P25 per head.
---
Climaco Freedom Park
Formerly known as Abong-Abong Park, the Climaco Freedom Park is situated about seven kilometers north of the city center. Named after the late Zamboanga City Mayor Cesar Climaco, a local hero who was assassinated in 1984. The park also serves as his final resting place.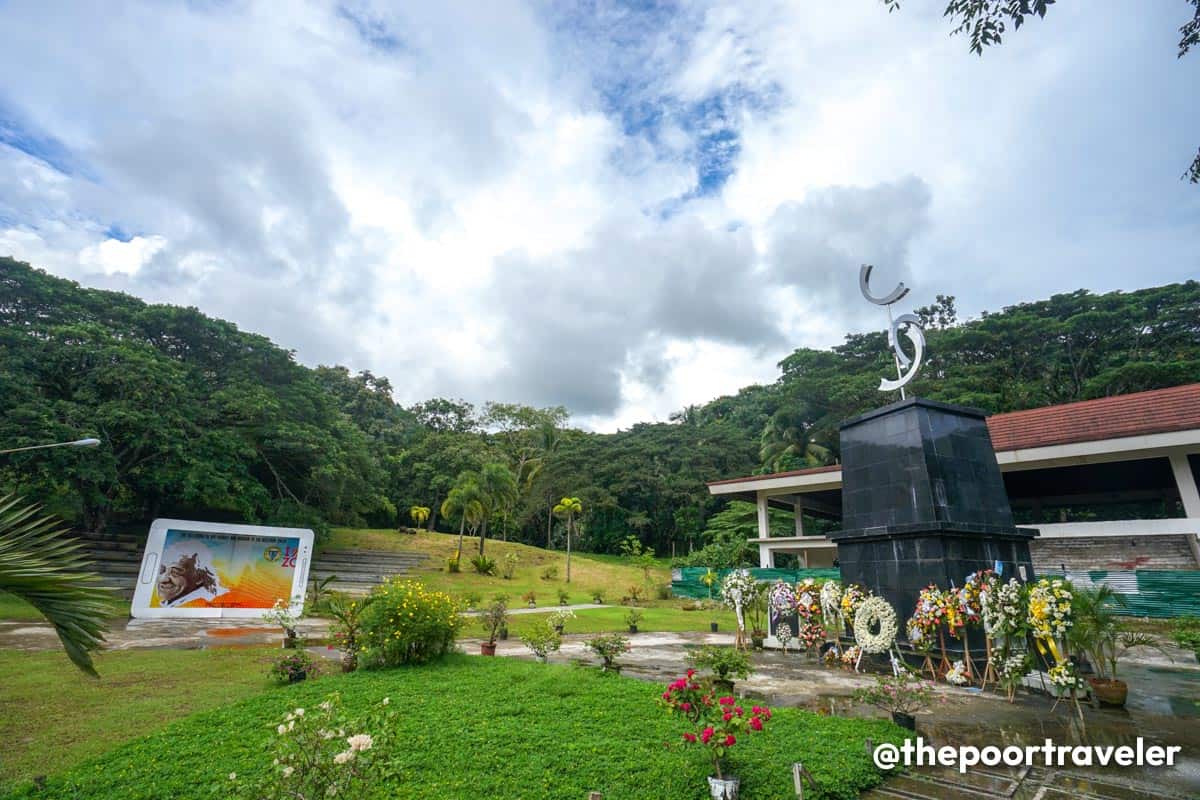 The freedom park is a popular weekend destination for the locals and one of the rising tourist spots, attracting nature lovers of all ages. It encompasses a garden, Chrislam Pool, Boy Scouts and Girl Scouts campsite, Heroes Hill, and the Holy Hill, which is the endpoint of the Station of the Cross trek.
Some of the things to do here are swimming, hiking, trekking, biking, having a picnic, and going on a religious pilgrimage and retreat.
Location: Climaco Freedom Park (Abong-Abong Park), Zamboanga City
Opening Hours: 24/7
Admission Fee: P5-10
---
Fort Pilar Shrine and Museum
Also called Fortaleza del Pilar, Fort Pilar dates back to the 17th century, originally serving as a Spanish military defense post. Fast forward to the present, this bastioned fort is a major historical landmark of the city. Recognized as a National Cultural Treasure in 1973, the fort underwent restorations and is regularly maintained by the city.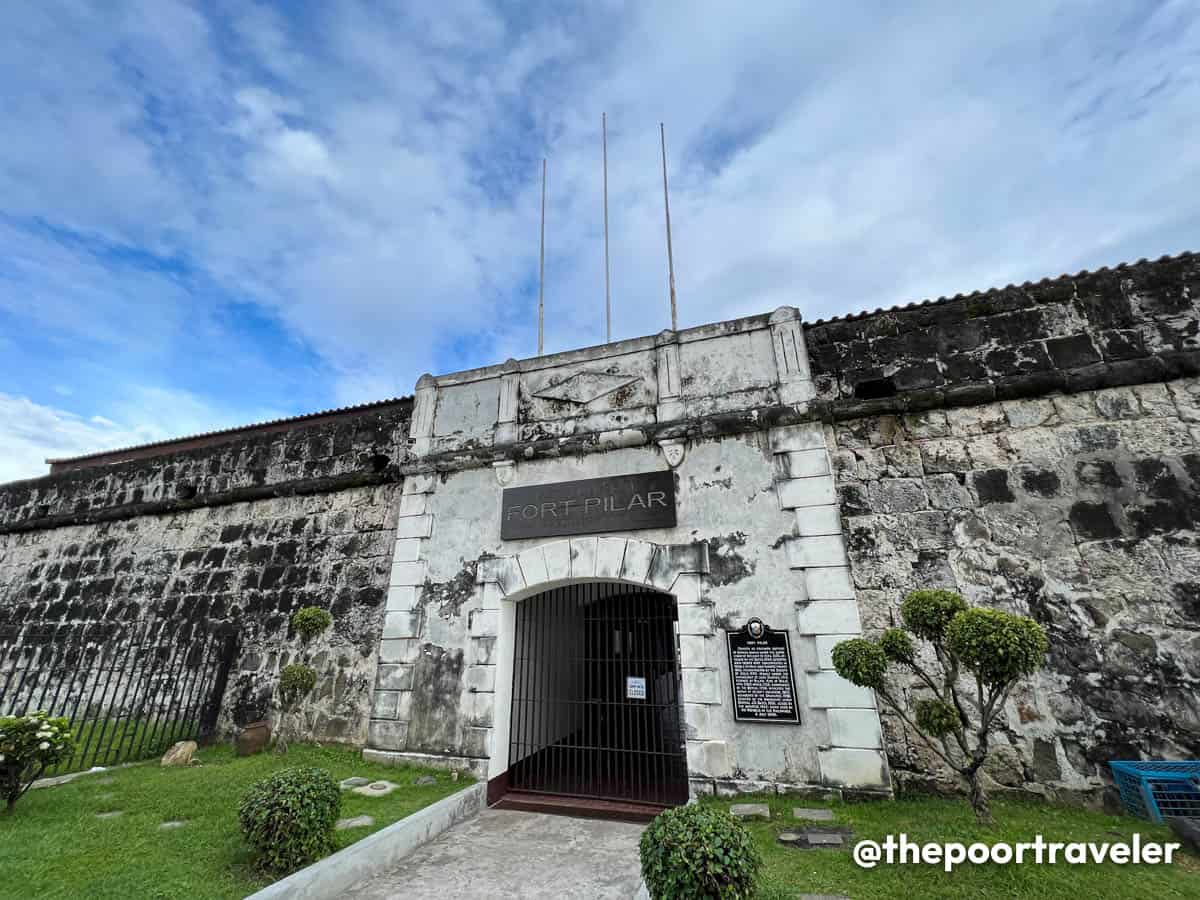 It cradles an open-air 18th-century Marian shrine — Our Lady of the Pillar — with an altar and stone seating for the devotees who want to pray and reflect. On Sundays, monoblock chairs dot the area for the regular mass.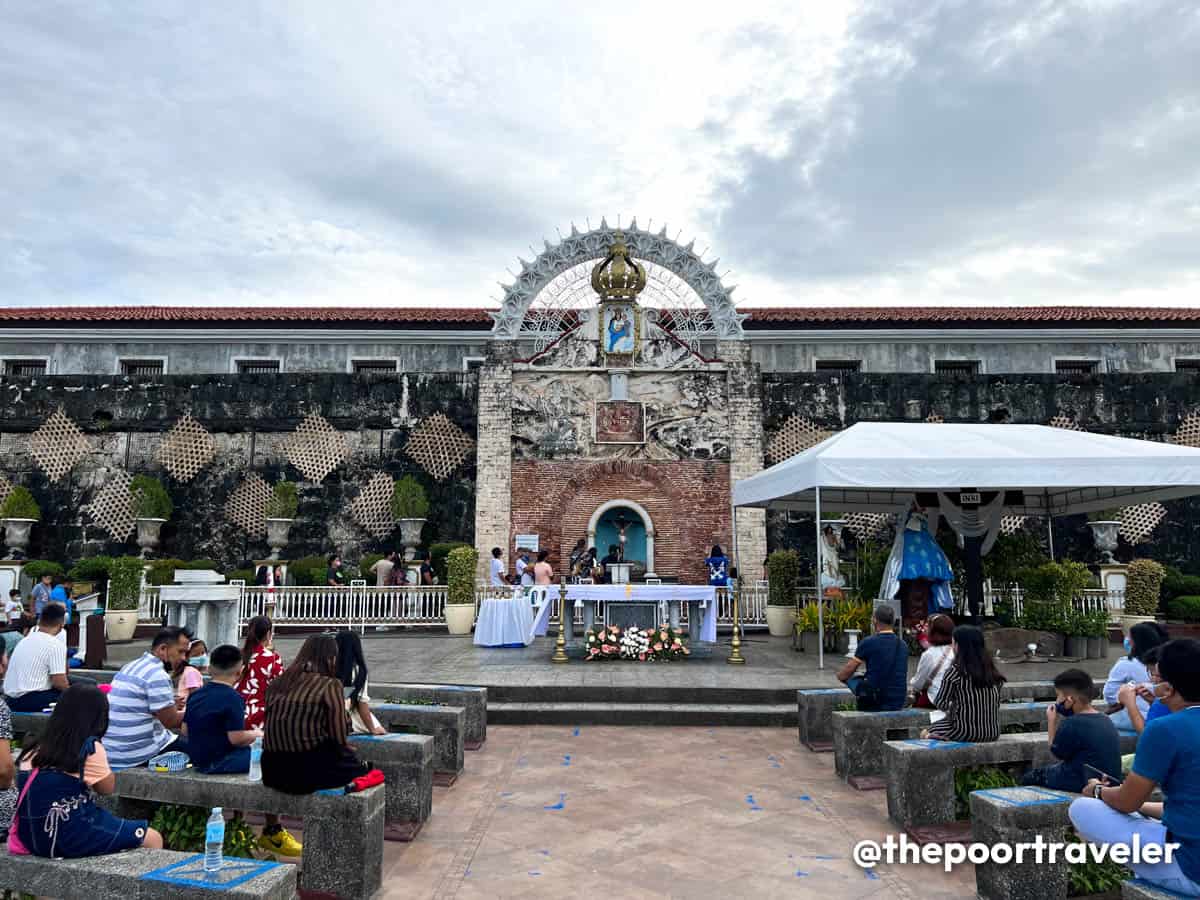 The fort also houses a regional branch of the National Museum of the Philippines, the bells of the Sanctuary to the Lady of the Pillar, and a fountain. The fort is located near Paseo del Mar and Zamboanga State College of Marine Science and Technology.
Location: N.S. Valderosa Street, Santa Barbara, Zamboanga City
Opening Hours: Fort Pilar Shrine 9:00 AM – 5:00 PM (Daily); National Museum 8:00 AM – 4:00 PM (Monday – Friday), CLOSED (Saturdays & Sundays). Note that the schedule might change without prior notice, so check first before going.
Admission Fee: FREE
---
ZSCMST Bird Sanctuary
Tucked within the Zamboanga State College of Marine Science and Technology, just a stone's throw from Fort Pilar and Paseo del Mar, the bird sanctuary is a haven for nature lovers, particularly bird watchers.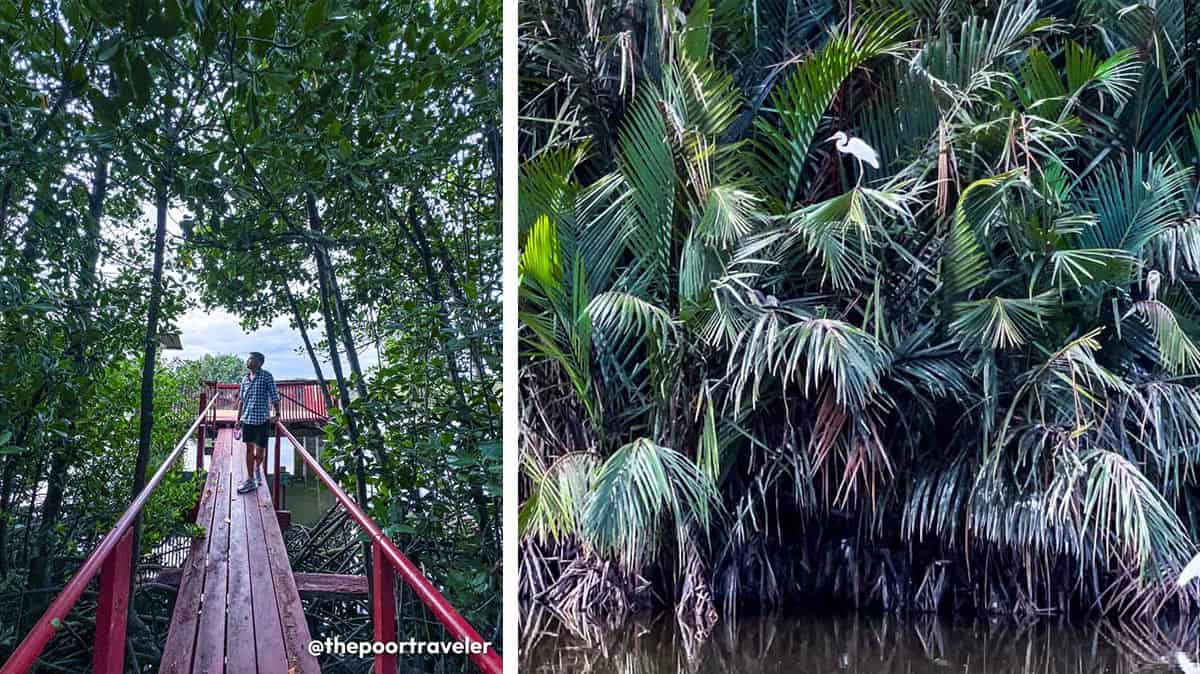 The vast mangrove-fringed pond is a protected area, where great white egrets breed and thrive. Other migratory birds also frequent the site.
Two designated view decks are accessible for those who want to spend some time here. The best time for birdwatching is early morning or late afternoon, while the best months are November to March.
Location: Zamboanga State College of Marine Science and Technology, Zamboanga City
Opening Hours: 6:00 AM – 7:00 PM (Daily). Note that the visiting hours might change without prior notice. Check with the ZSCMST management for the updated schedule.
Entrance Fee: FREE
---
Paseo del Mar
Just across Fort Pilar is Paseo del Mar, a waterfront recreational park facing the Basilan Strait. Aside from the souvenir shops, local food vendors, and eateries, the newly renovated park added a children's playground and a skatepark, making it a favorite hang-out place for the locals.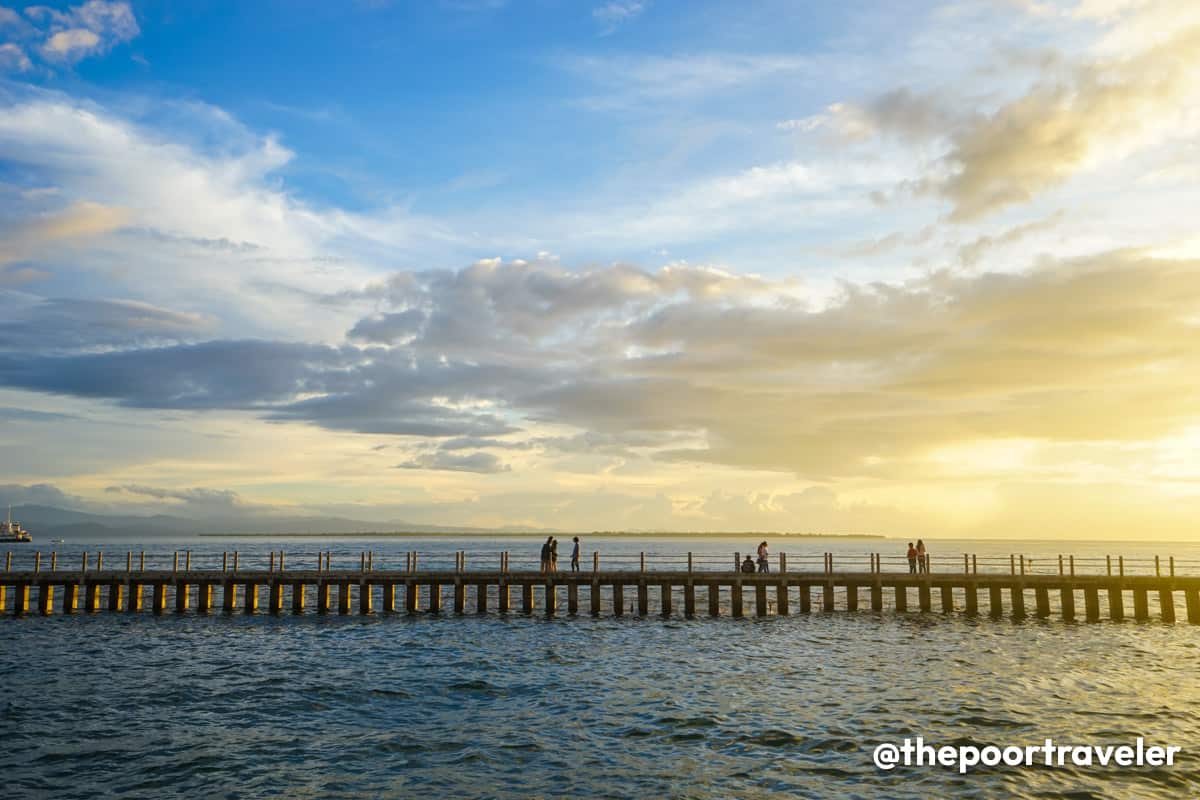 It caters not just to families, friends, and couples but also to those who want to spend their alone time or me-time. Several tables and chairs are arranged for those who like to go food tripping here. Local dishes, snacks, and street fare are available. Benches also line the boardwalk, where sunset revelers lounge to watch the sunlight paints the sky with a beautiful gradient of colors as the day turns into night.
Location: N.S. Valderosa Street, Santa Barbara, Zamboanga City
Opening Hours: 6:00 AM – 12:30 AM (Daily). Note that the schedule might change without prior notice, so check first before going.
Admission Fee: FREE
---
Canelar Barter Trade Center
OK, first things first, despite the name, you need cash when shopping here so please put down whatever it is you plan to trade. 🤣 The name is a nod to the trading system of exchanging goods that was widely practiced in this part of the world back in the day.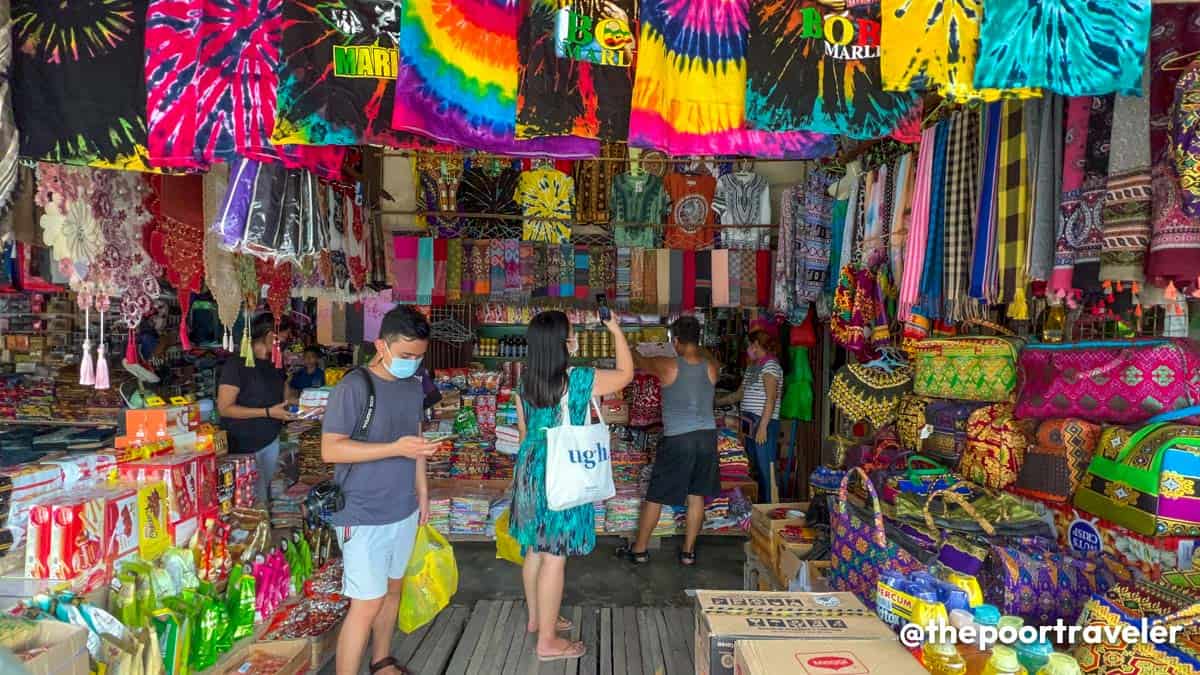 Today, however, it functions just like any other shopping center. Time to brush up on your haggling skills when you dive into this shopping paradise, tempting you with its cheap imported offerings from the neighboring countries Indonesia and Malaysia.
Alongside local products, a wide array of imported goods are sold here — souvenirs, food, clothes, fabrics, gadgets, accessories, among others. Get a hold of your favorite Malaysian or Indonesian chocolates, coffee brands (Old Town Cofee and others), and milk tea (teh tarik) at relatively cheaper prices. Lastly, don't forget to pause and breathe. Good? Okay. Let the second wave of haggling and negotiating begin!
Location: Canelar Barter Trade Center, Zamboanga City
Opening Hours: 8:00 AM – 5:30 PM (Tuesday – Sunday), 7:30 AM – 6:30 PM (Mondays). Note that the schedule might change without prior notice, so check first before going.
---
Zamboanga City Hall
Smack at the very heart of the city center, where well-preserved colonial structures are clustered, the Zamboanga City Hall is considered one of the important heritage sites in the city.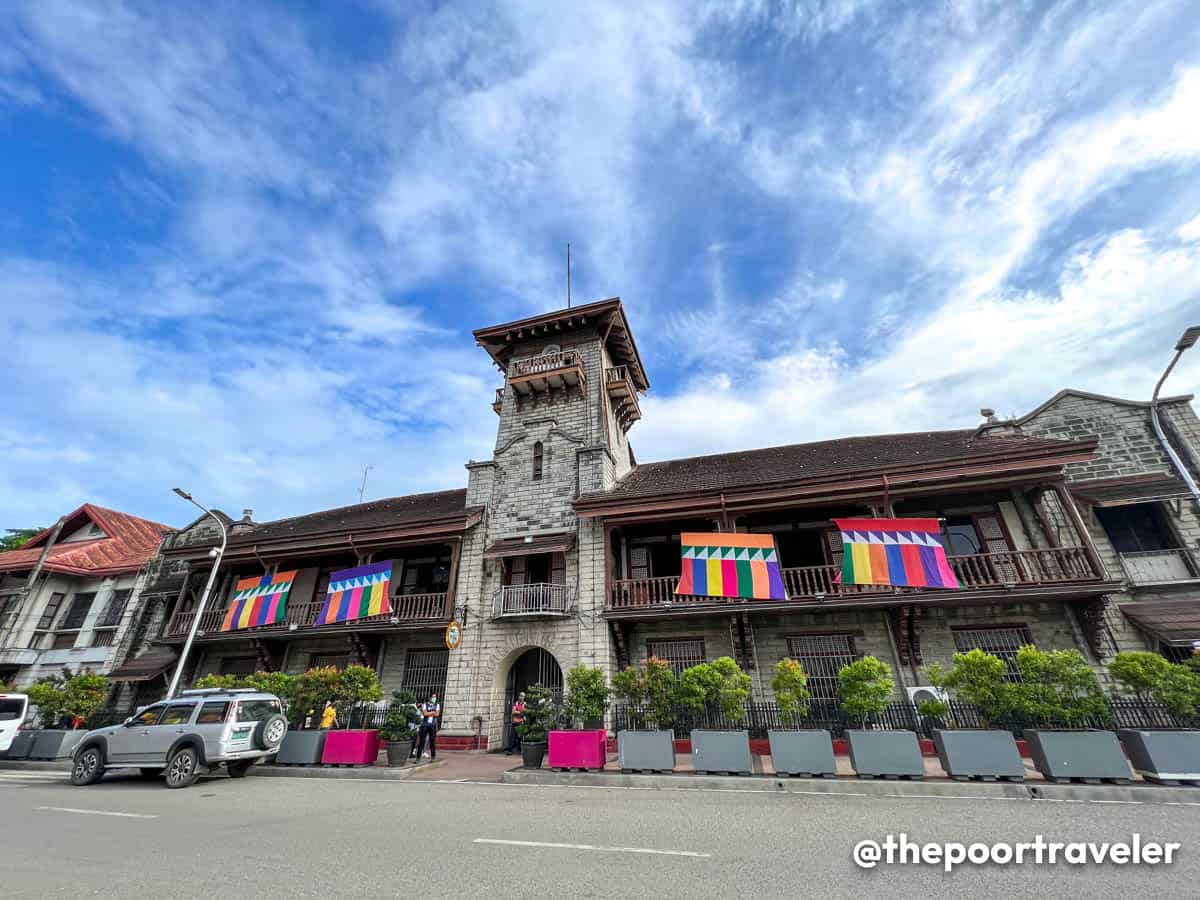 Recognized as a National Historical Site, it was originally used as the official residence of the US Military Governor of the then Moro Province. Later on, it became the government seat of the former Zamboanga Province. It has been serving as the administrative seat of Zamboanga City since 1937. Rizal Park or Plaza Rizal is just across the city hall.
Location: N.S. Valderosa Street, Zamboanga City
Opening Hours: 8:00 AM – 5:00 PM (Monday – Friday), 8:00 AM – 12:00 PM (Saturdays), CLOSED (Sundays). Note that the schedule might change without prior notice, so check first before going.
---
Yakan Weaving Village
While in Zamboanga City, don't pass up the opportunity to take home the best tangible souvenirs you can buy — products made from the exquisite Yakan fabric, which takes time to finish, depending on the intricacy of the designs and patterns. The Yakan are the traditional inhabitants of Basilan and other areas in this part of Mindanao.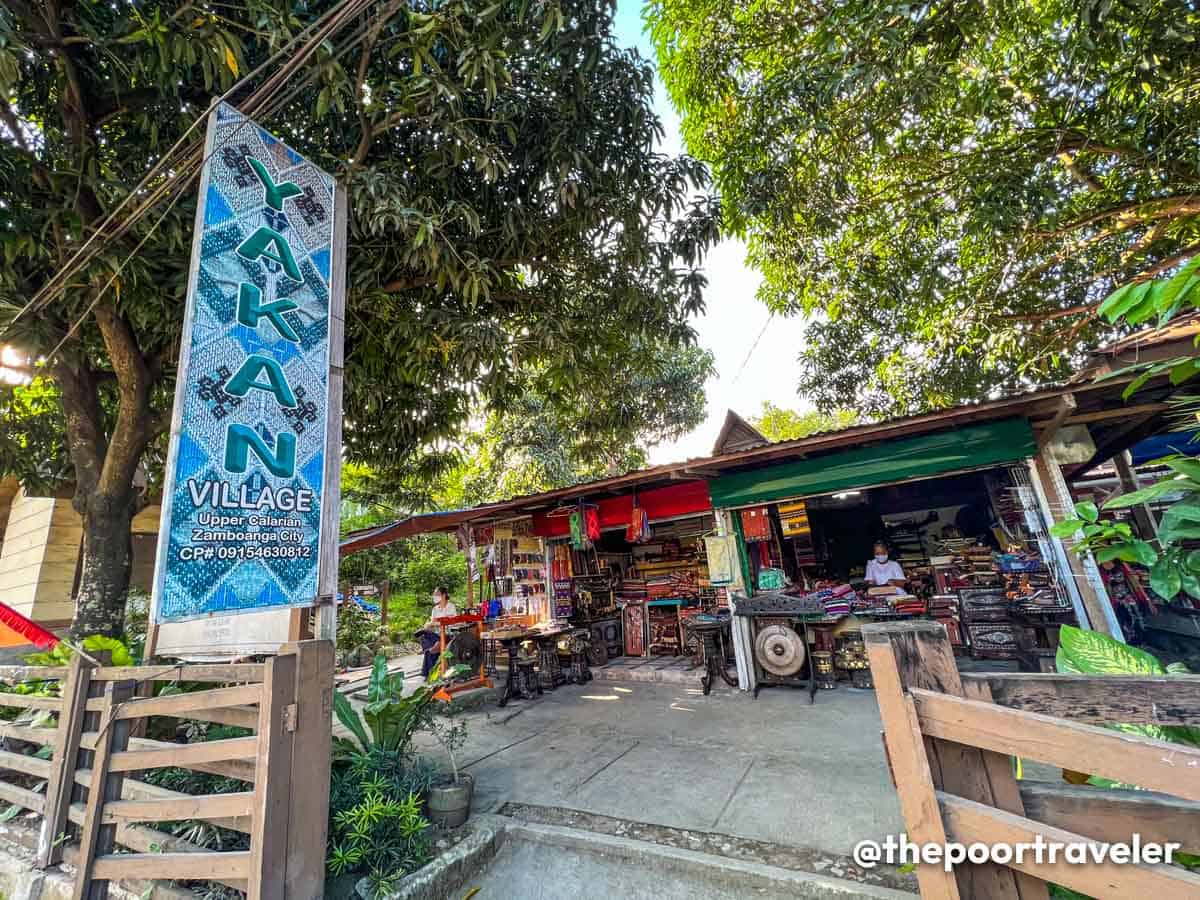 Here in Zamboanga City, you'll find the Yakan Weaving Village, which harbors local shops selling traditional products and practical accessories including bags, purses, pencil cases, and even yards of Yakan fabrics. You can also watch (or try for yourself!) the traditional process of Yakan weaving.
Location: Upper Calarian, Labuan – Limpapa National Road, Zamboanga City
Opening Hours: 8:00 AM – 8:00 PM (Daily). Note that the schedule might change without prior notice, so check first before going.
---
Curacha (Spanner Crabs)
Nope. We are not talking about the Filipino femme fatale movie character played by Rossana Roces nor actual cockroaches! Curacha means cockroach in the Chavacano language, but — before you lose your appetite — we're not asking you to go full Fear Factor here. Instead, we're inviting you to have a taste of the most mouth-watering crustaceans that Zamboanga has to offer — spanner crabs! (It got its name because of its spiky appearance.)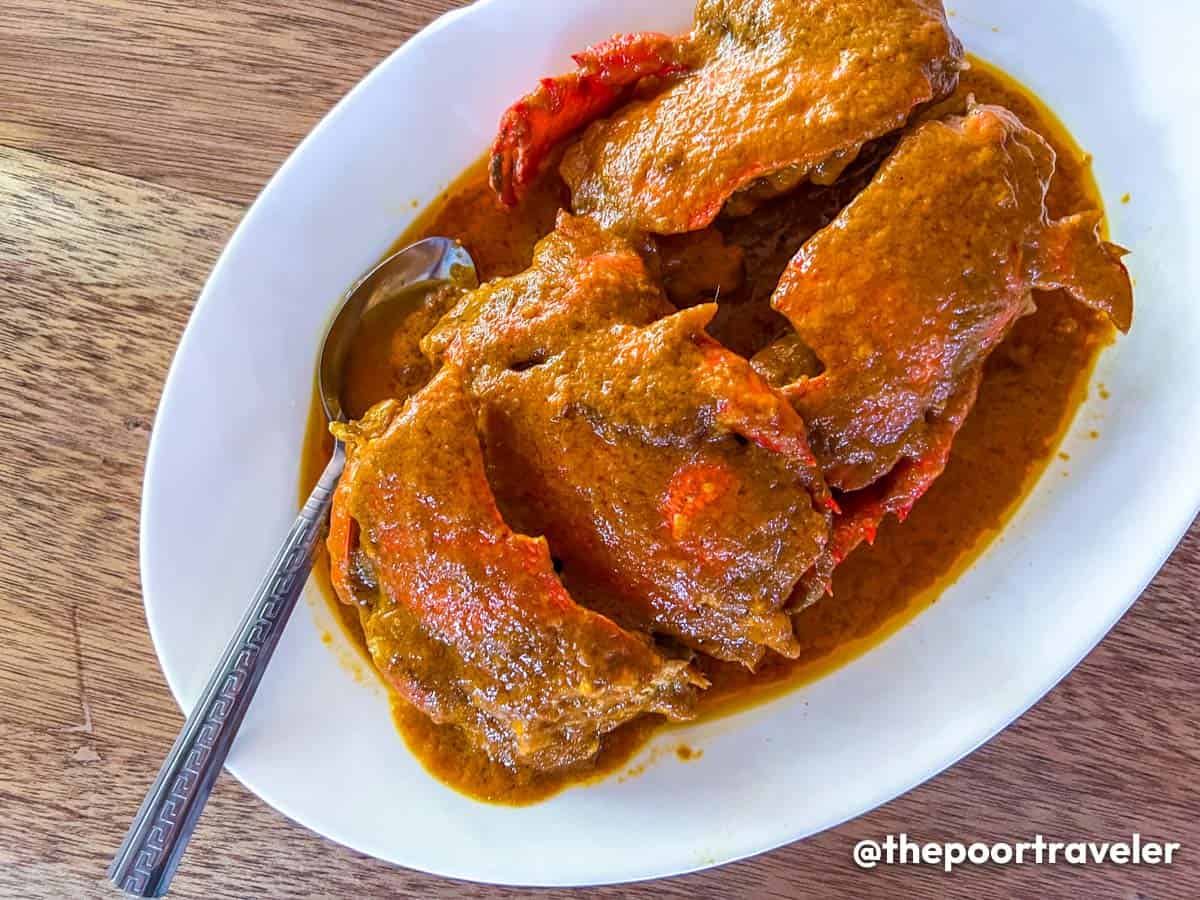 So what is it exactly? We are talking about Zamboanga's gastronomic gem. Curacha looks like the love child of a huge crab and a hairy lobster. Known for its consistent red appearance, whether raw or cooked, it is sought after because it's meatier than other crabs and packs more flavor. Thankfully, they thrive in the bosom of the Sulu Sea.
Your trip won't be complete without trying a dish or two. Alavar's Seafood Restaurant is famous for its curacha dish cooked in its equally popular specialty sauce.
If you want to take some home, head over to Aderes Flea Market in Guiwan, where you can purchase fresh fresh, uncooked curacha at a lower price. Lobsters are also available!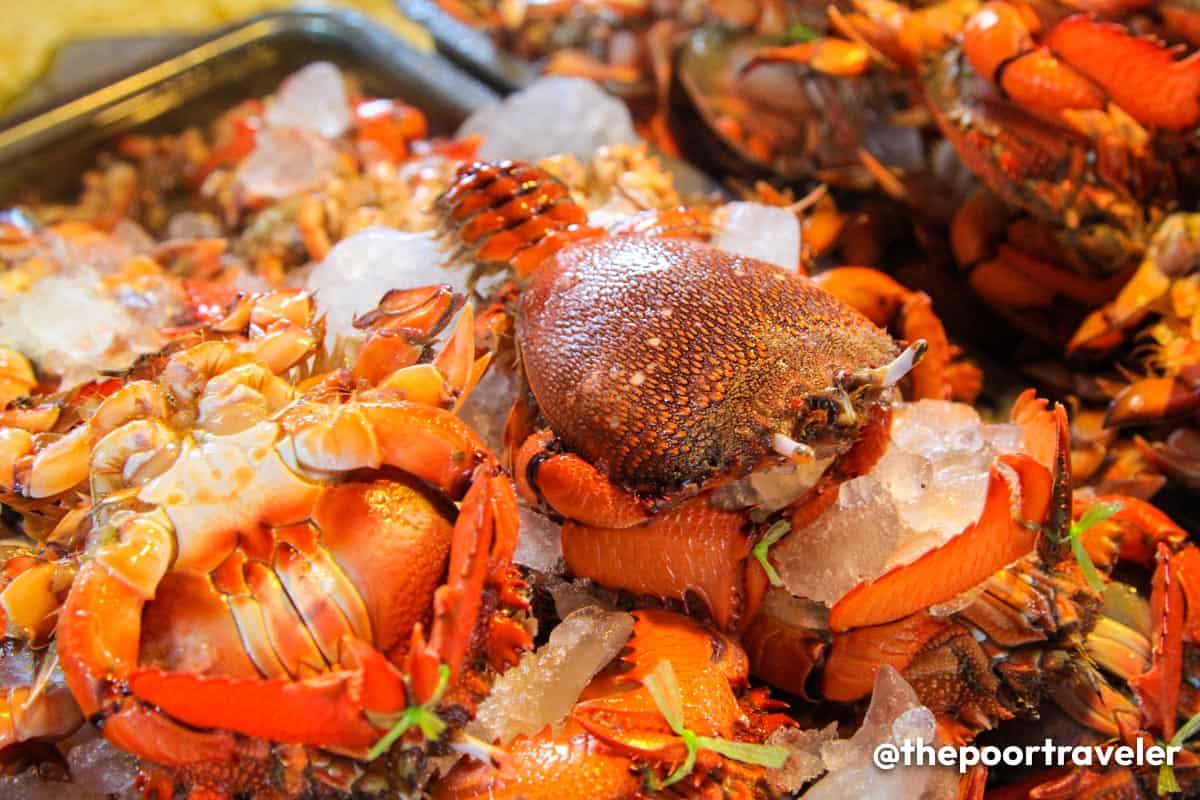 ---
Moro Cuisine
The Filipino Muslims, also known as the Moros, take pride in their distinct cuisine. Although sharing some similarities with other parts of the country in terms of seasonings and ingredients like garlic, onions, and ginger, what make Moro cuisine different are other spices like turmeric, lemongrass, galangal, and kaffir lime — which are more commonly used by our ASEAN neighbors. It also utilizes burnt or blackened coconut meat in some dishes.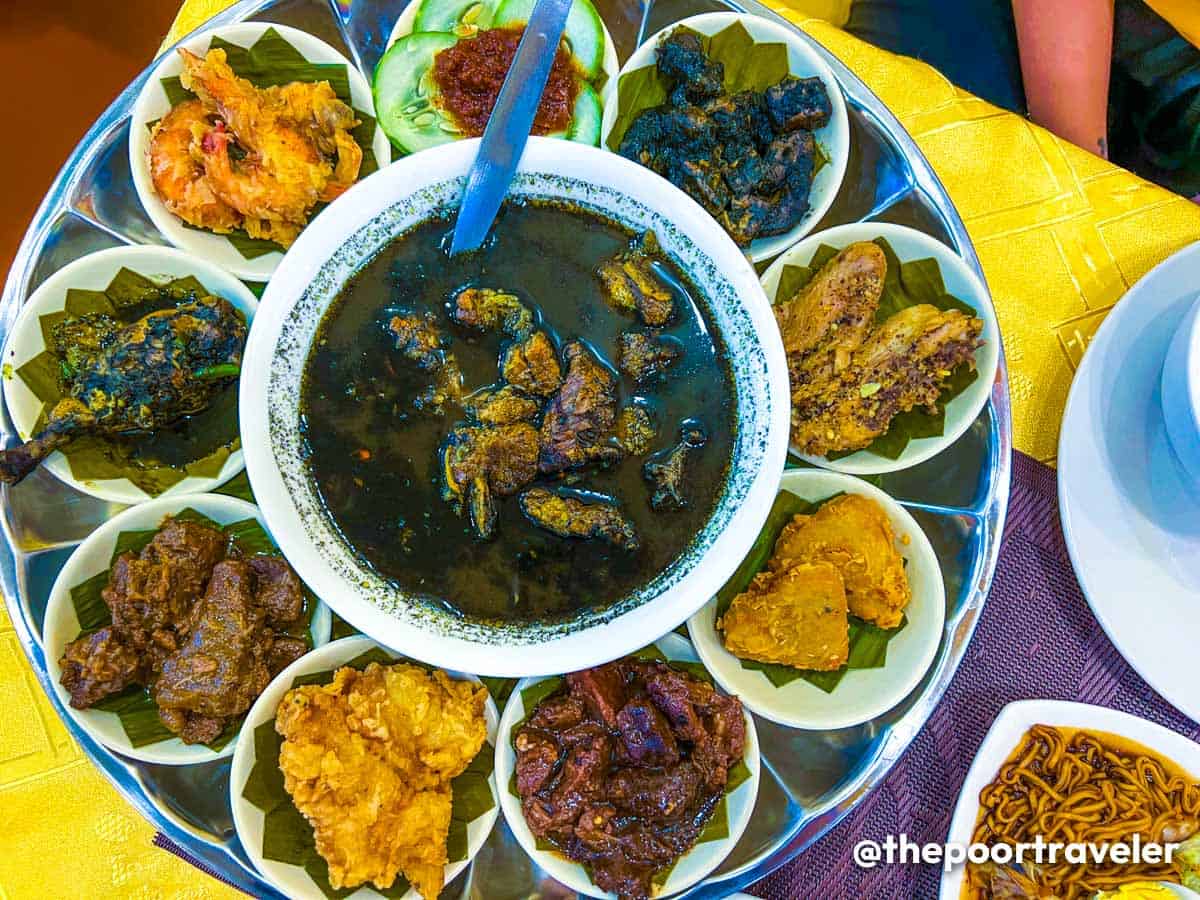 Some of the Moro faves are beef randang, piaparan, bakas, chicken pyanggang, pater, dodol, and lukatis. If you want to sample several dishes in one sitting, the latal is your best choice. It is a platter of some native dishes of the region.
Both Bay Tal Mal (at SM Mindpro) and Dennis Coffee Garden (near the airport) have latal on their menu.
---
Knickerbocker
After a sumptuous native Moro food fest, end it "sweetly" with a tall serving of Zamboanga's iconic dessert — the knickerbocker.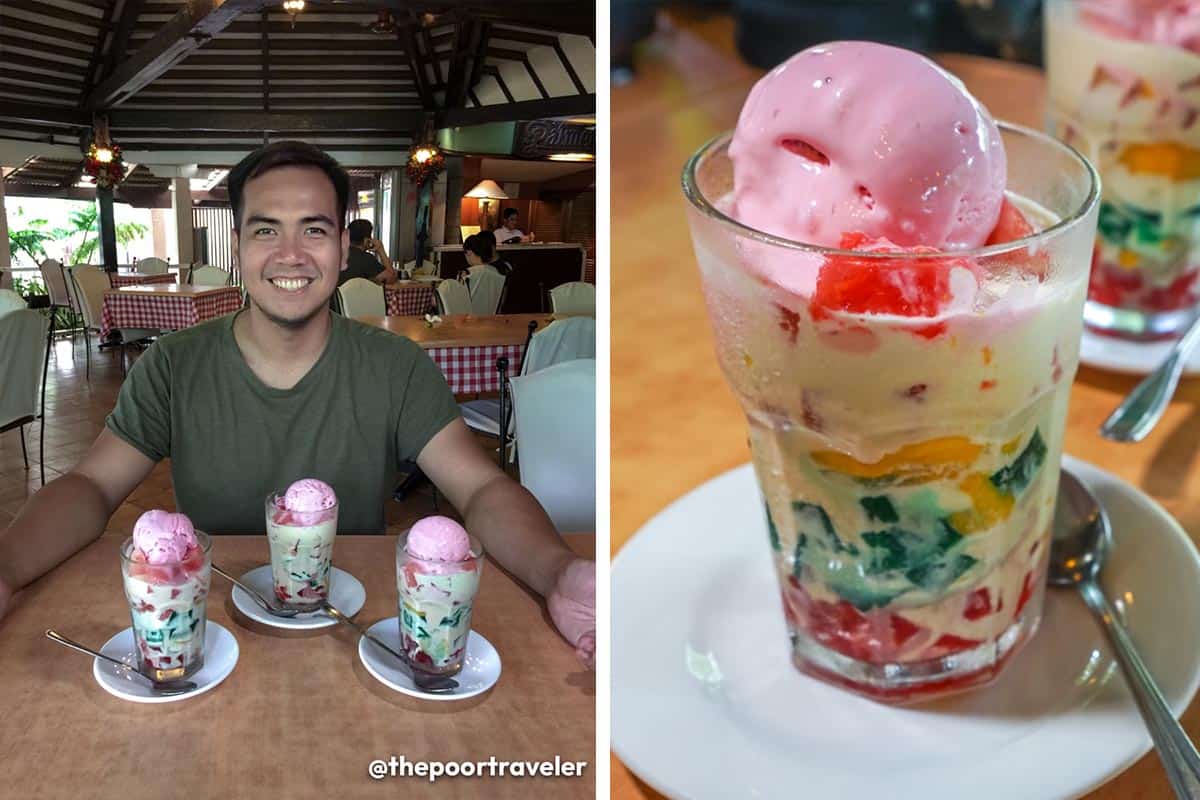 A what? A hybrid of fruit salad and halo-halo, Zamboanga's knickerbocker usually combines slices of fruits, gelatin, and shaved ice. It is then doused in milk and topped with a scoop of ice cream.
The Palmeras, also known as Hacienda de Palmeras, is said to be the home of the original knickerbocker and is credited for inventing this refreshing dessert.
---
Satti and Street Food
Of course! Any TPT trip isn't complete without delving into the street food scene! These everyday accessible munchies tell a lot about the place, its people, and its culture. You can find street food anywhere, especially in busy areas like the public market and around the city hall.
Paseo del Mar has its share of street grubs and snacks. R.T. Lim Boulevard also hosts a number of street food peddlers. Some of the streetfood choices are satay or "ihaw-ihaw", pastil, sicalang, and lokot-lokot. But our favorite is mi goreng!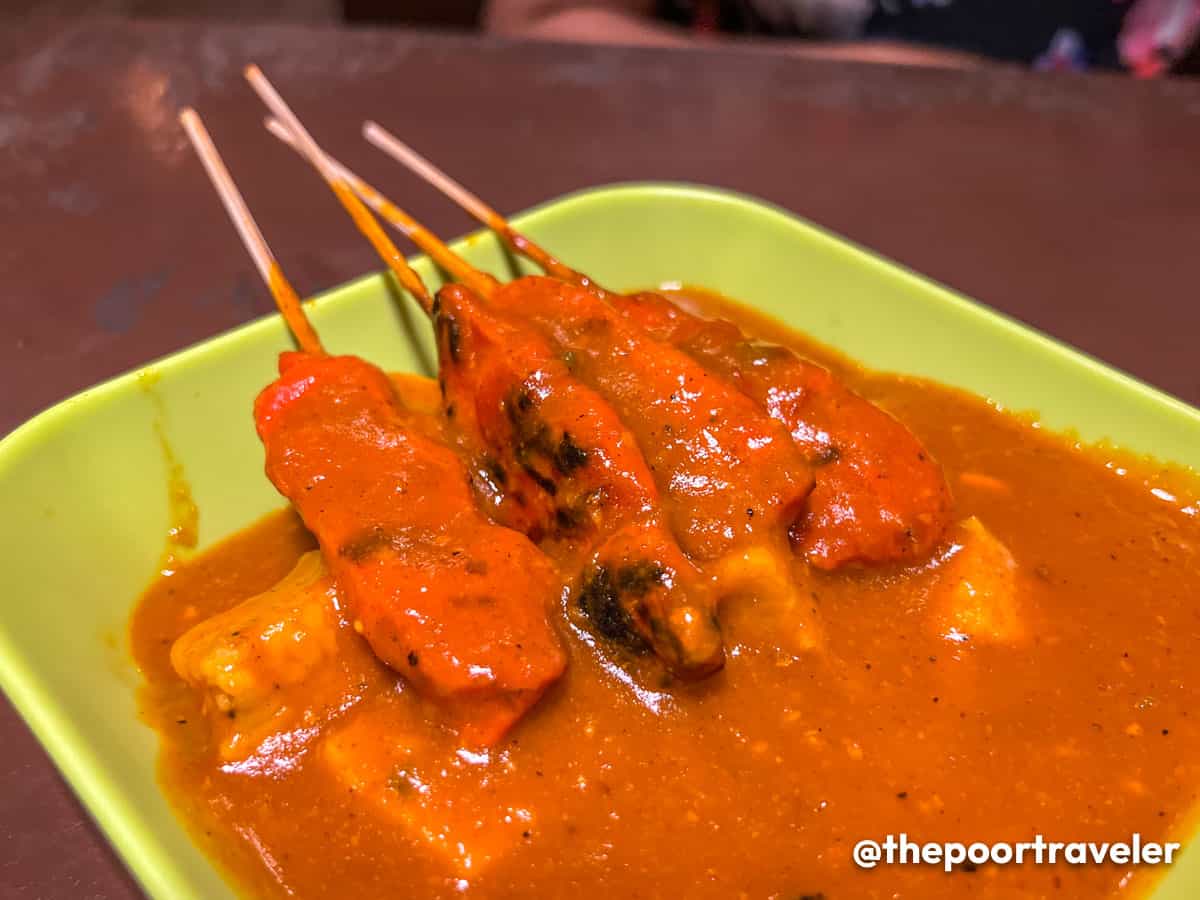 But perhaps the most iconic of all is satti, a breakfast favorite among locals. Satti is usually skewered beef or chicken, grilled and then served half-dipped in a bowl of spicy sauce with rice shaped into cubes!
When we asked the locals where to find the best satti in the city, all fingers pointed at Jimmy's Satti. Unfortunately, we weren't able to try it, but we had our helping from Dennis Coffee Garden, which also serves satti.
---
Zamboanga Hermosa Festival
The city's annual celebration of the Zamboanga Hermosa Festival is dedicated to its patron saint La Virgen Nuestra Señora del Pilar. It's a month-long festivity that takes place in October; the first two weeks of which are usually packed with activities, peaking in the second week, particularly on the feast day of the patron saint, which is on the 12th day of October.
One of the main events is the Regatta de Zamboanga, a vinta race participated by hundreds of vinta owners and operators. All the participants are residents of Zamboanga.
Festival Date: Month of October
---
Taluksangay Mosque
If you trace the roots of Islam in Zamboanga, they will most likely lead you to the coastal village of Taluksangay on the southeast coast of the city. Here, just next to the barangay hall, stands a historic mosque. It is believed that it is here that Islam began to spread in the peninsula.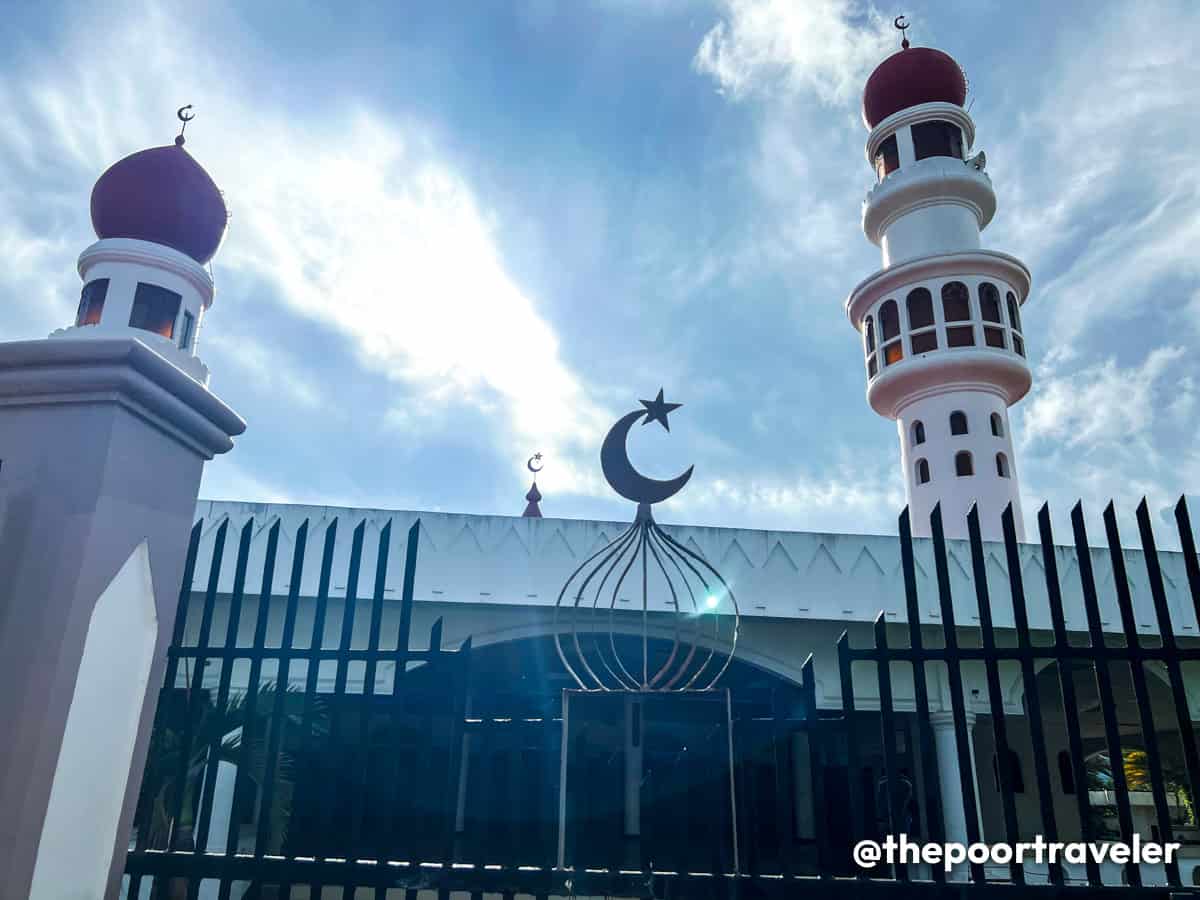 Constructed in 1885 by Hadji Abdullah Maas Nuno, the Taluksangay Mosque is said to be the oldest in Western Mindanao and the first in Zamboanga Peninsula. The mosque's most recognizable features are the two minarets.
This off-route destination is mostly visited by Muslims and history buffs.
Location: Taluksungay Mosque, Barangay Taluksungay, Zamboanga City
Opening Hours: Visitors can enter the mosque anytime EXCEPT during prayer times, which happen five times a day. It's best to drop by the barangay hall, which is located just beside the mosque. Please observe visiting rules and protocols.
---
Merloquet Falls
Located about two hours away from the city center, near the boundary with Zamboanga Sibugay in the north and Zamboanga del Norte in the west, the magnificent two-tiered Merloquet Falls is regarded as one of the most beautiful not only in the region but in the country. The most photographed is the wide terraced drop, creating magical, intricate textured cascades instead of just a smooth straight drop.
The path leading to the falls is quite developed with concrete roads and a designated parking area for vehicles. On foot, the trek to the falls entails many cemented pathways and steps. Nonetheless, this may still be quite difficult for those who are physically challenged.
There are several swimming areas, but mind your steps because some parts are slippery. The best time to visit is in the wet/rainy season.
Location: Merloquet Falls Road, Barangay Sibulao, Zamboanga City
Admission Fee: FREE
Parking Fee: P20
---
Learn Chavacano
Zamboanga is often called Asia's Latin City because of the heavy Hispanic influences. And it's most apparent in its most dominant language — Chavacano (or Chabacano), the only Spanish-based creole in Asia. It is like a combination of Spanish and local languages, and it's quite fascinating!
Why not learn Chavacano while in Zamboanga? Start from the basics such as greetings and useful phrases that you can use while in the city. It is also a good way to interact with the locals and learn more about their culture.
Welcome! = Bienvenidos!
Thank you very much. = Muchisimas Gracias.
Good morning! = Buenas Dias!
Good afternoon! = Buenas Tardes!
Good evening! = Buenas Noches!
I'm sorry. – Perdona mi.
How much is this? – Cuanto esté?
Adios!
---
AirAsia flies daily to Zamboanga City from Manila and offers some of the most budget-friendly fares. Each booking comes with a complimentary 7kg carry-on baggage allowance.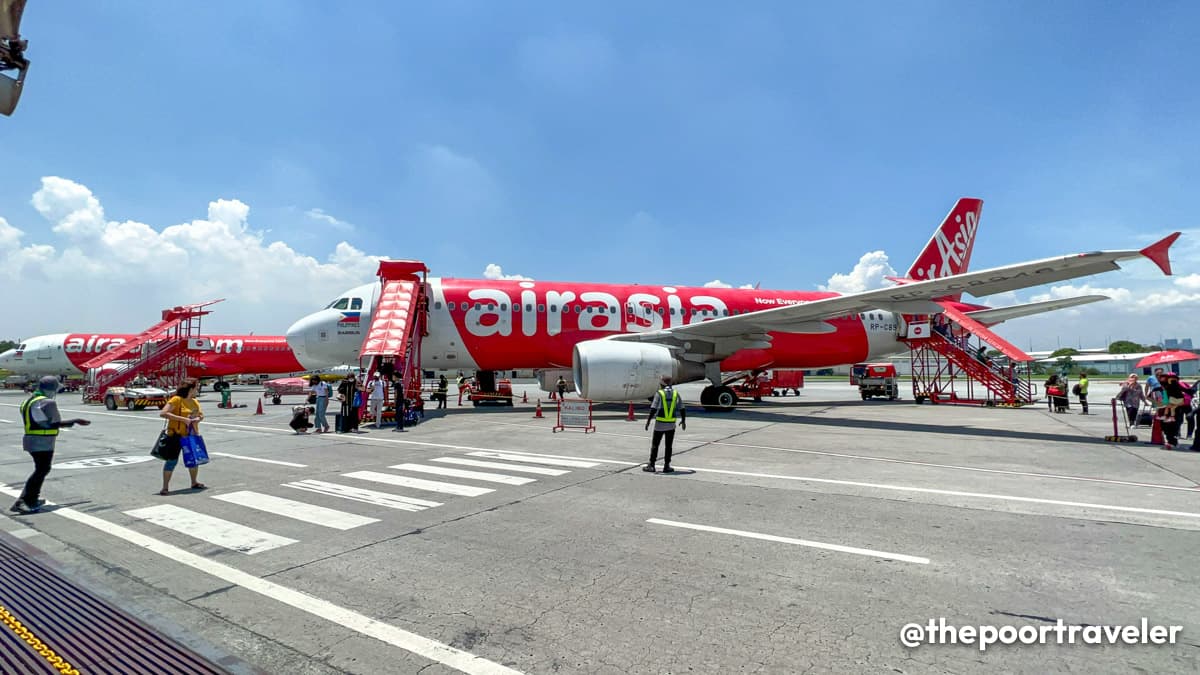 For a worry-free and more comfortable journey, you can also add a Value Pack, which includes 20kg check-in baggage allowance, standard selection, a meal, and Tune Protect insurance (for baggage delay & 1 hour on-time guarantee protection). Meanwhile, their Premium Flex option allows you to change the date and time of your flight up to two times.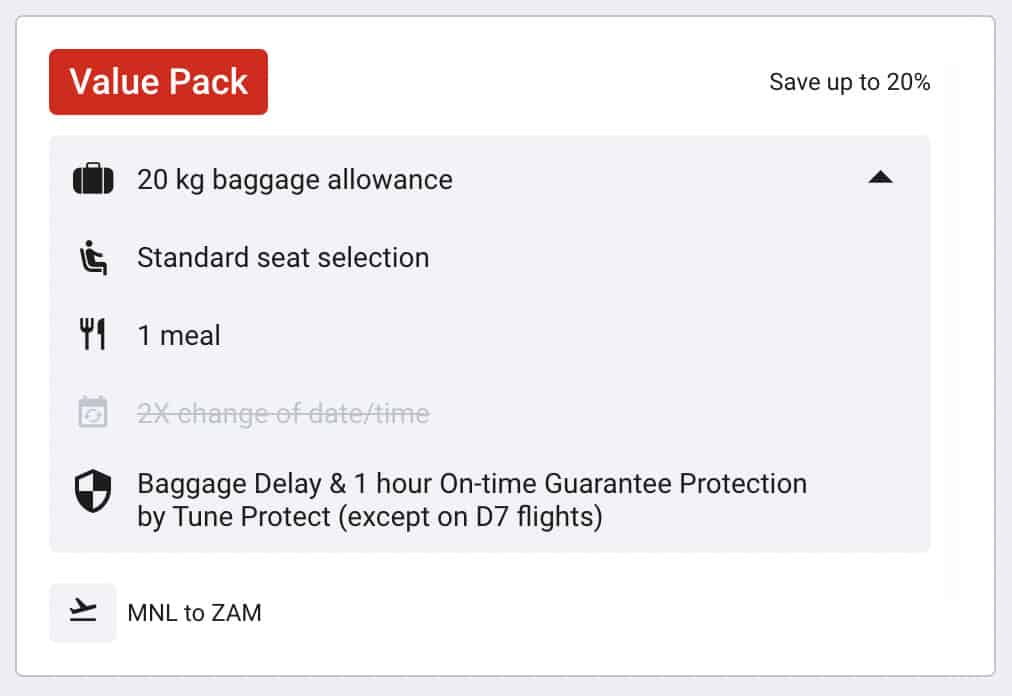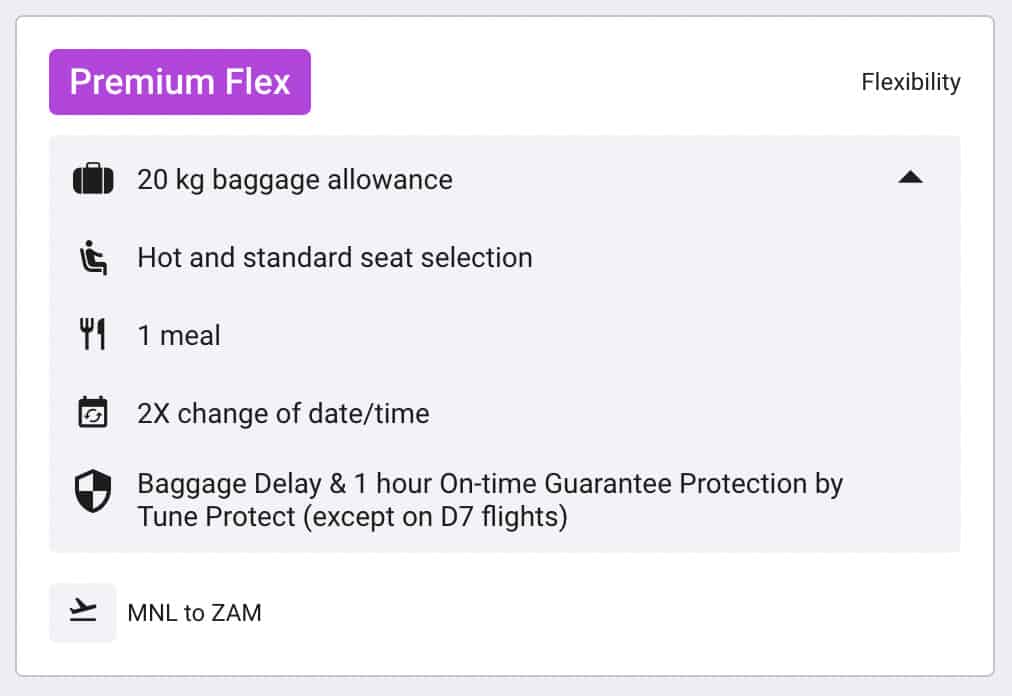 If you're coming from Manila, AirAsia's Zamboanga flights operate from NAIA Terminal 4.
---
Accommodations in Zamboanga is much more affordable than in other highly urbanized cities in the Philippines. Average rate for a double or twin room at a business hotel should play within P1500-P1800 per night. But you can find a room for less than PhP 1500, even lower when there are ongoing promos.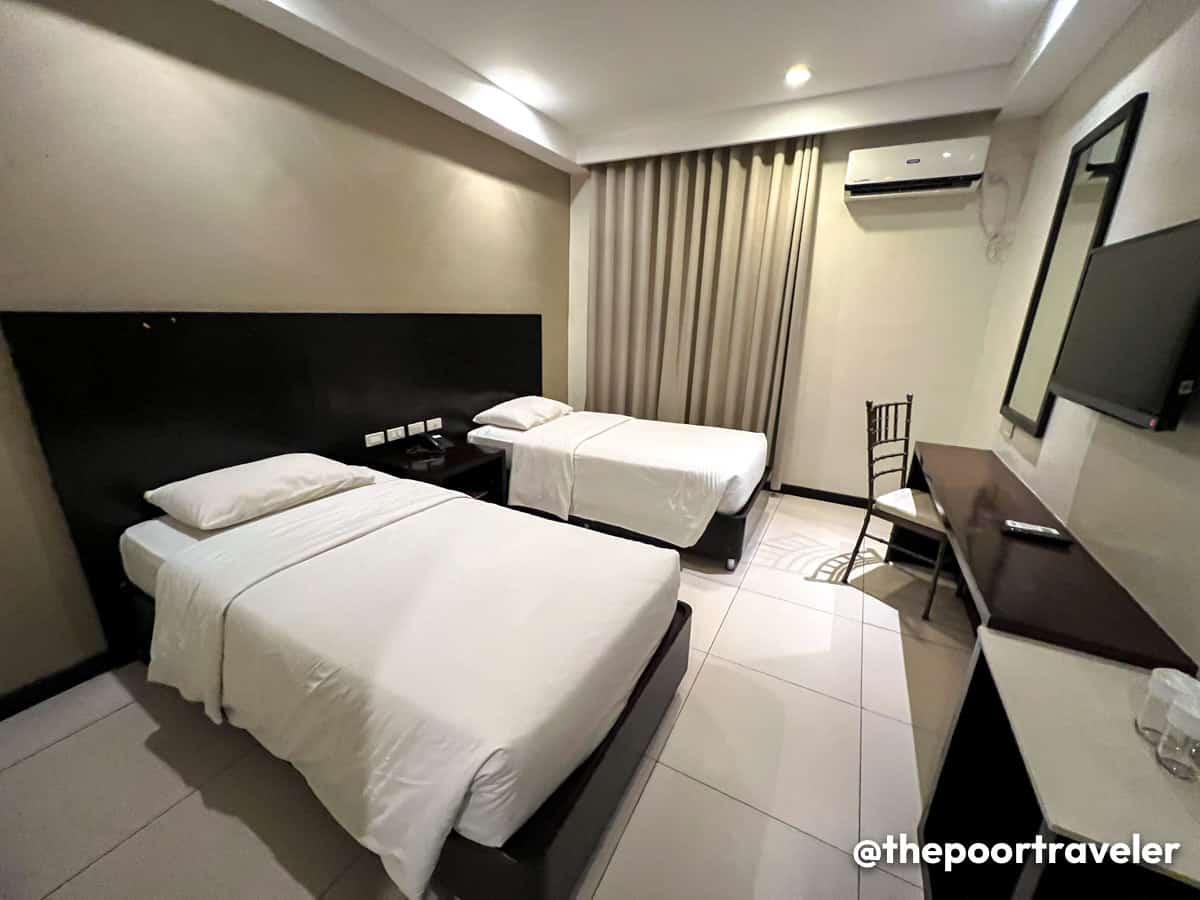 We have tried three different hotels in Zamboanga and all of them were decent and pleasant:
If you have a bigger budget, you may also check out these other properties in the area:
---
Words by: Asta Alvarez
Additional words by: Yosh Dimen
Photos by: Yosh Dimen & Vins Carlos
Disc: Parts of our trip (particularly El Museo de Zamboanga, Zamboanga City Hall, Taluksangay Mosque and Once Islas) were made possible by AirAsia through a media tour.